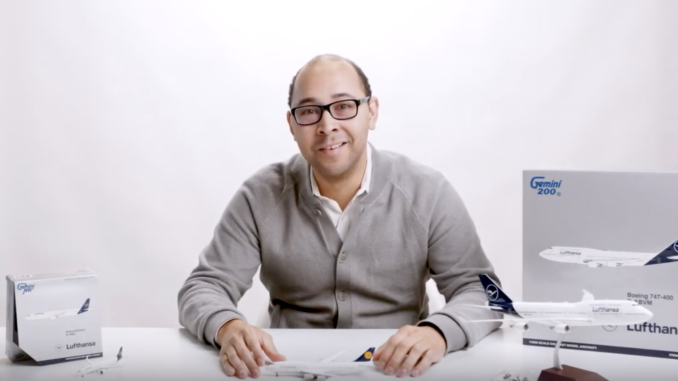 In this episode of Model Airliner TV we briefly explore the history of the Lufthansa Crane logo. We also provide an overview of GeminiJets 1:200 scale Lufthansa 747-400 G2DLH792 and their 1:400 scale Lufthansa A321neo GJDLH1780 models featuring the new Lufthansa livery.
You can find both of these models at DGPilot Aviation Collectibles, the official store of Model Airliner TV!
Shop For GeminiJets 1:200 scale Lufthansa Boeing 747-400 "New Livery" G2DLH792
GeminiJets 1:200 Lufthansa Boeing 747-400 D-ABVM G2DLH792 "New Livery"
Shop For GeminiJets 1:400 scale Lufthansa Airbus A321neo "New Livery" GJDLH1780
GeminiJets 1:400 Lufthansa A321neo D-AIEA GJDLH1780