Meet the Team

Donnie Gardner
Founder/Editor
I became excited about aviation at a very young age. The magic of flight continues to mesmerize me everyday. I was always fascinated how you could wakeup in a city, and fall asleep in another. As a child I can remember trips to the local hobby shop to purchase model aircraft. My first set of models included a TWA 1:600 scale Schabak model set as well as a few Skymarks models. Following my childhood, I didn't collect models, but returned to the hobby in 2015. Today I'm an avid model collector and my collection includes a variety of 1:200, 1:400, and 1:500 scale aircraft.

Richard Stretton
Contributor
I'm an Englishman living in Aotearoa (New Zealand) since 2005 who grew up near Gatwick Airport, where my Dad used to take me to watch the aircraft when I was a youngster in the 1980s. That kickstarted an interest in civil aviation and many weekends spent up at the old viewing terrace. I started collecting 1:600 scale Schabaks and amassed a huge collection of the little airliners. With Schabak's bankruptcy, a restricted range and poor quality I decided in 2009 to upscale to 1:400s and haven't looked back.
Since 2014 I've run Yesterday's Airlines detailing the history of aviation and the changes in the outputs of the model manufacturers. Meanwhile my collection has expanded to over 1400 1/400 scale airliners focused on US and global classics plus modern Chinese airliners.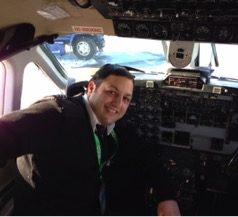 Cyrus Cambata
Contributor
Aviation has been a passion of mine for as long as I can remember. Before I was hanging out at airports and learning how to fly, I was collecting model airplanes. Some of my first models were Wooster models, bought by my parents when we were traveling on vacation. That initial collection is what started my on my aviation journey.
Growing up in the Midwest, I spent most of time around airports, trying to learn everything I could about the aviation world. I would later attend Embry Riddle Aeronautical University, in Prescott, Arizona and graduate with a Aeronautical Science degree. Soon after that I was living my dream of being a commercial airline pilot, flying Beech 1900s for one of the smaller regional airlines. Today, I am currently a Captain on an MD-80 for a major U.S. Airline.
I am, to this day still a passionate model collector and enthusiast. With the newest technology in aviation die-cast molding and printing, it's an exciting time to be a collector. At last count, my collection is somewhere over 400 models and continuously growing.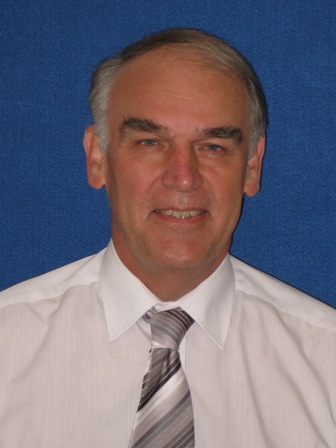 Adrian Balch
Contributor
I suppose I can trace my Diecast aircraft collecting back to my childhood in the late '50s and early '60s when Dinky Toys made a Britannia, Viscount and several military jets, a Hawker Hunter, Supermarine Swift, English Electric P.1B and a Sea Vixen. I think they were probably 1/200 scale, but scale wasn't important then. I recall I had the military jets, but not the airliners until Lone Star made a Viscount. Then on one of my first spotting trips to London Heathrow with my Dad, he bought me a Teckno SAS DC-7C, which was nicely decaled and had folding undercarriage. It came with a spare engine which you could change, so was quite innovative for its time. I like portraying airline histories and to display my models in time-lines, showing the changes in equipment and liveries.
Privacy Policy
This site does not share personal information with third parties nor do we store any information about your visit other than to analyze and optimize your content and reading experience through the use of cookies.
You can turn off the use of cookies at anytime by changing your specific browser settings.
We are not responsible for republished content from this blog on other blogs or websites without our permission.
This privacy policy is subject to change without notice and was last updated on March 1, 2017 If you have any questions feel free to contact us directly at [email protected]!