This year we're excited to debut our 12 Days of Holiday Gifts series. We take a look at some of the hottest and most popular items for the aviation enthusiast. From models, to t-shirts, to travel-inspired gifts, we've got a few things that will make your holiday season merry and bright!
You can find these models on-line at DGPilot.com, the official store of ModelAirliner.com!
Day 1 JC Wings 1/200 Airbus A330-743L Beluga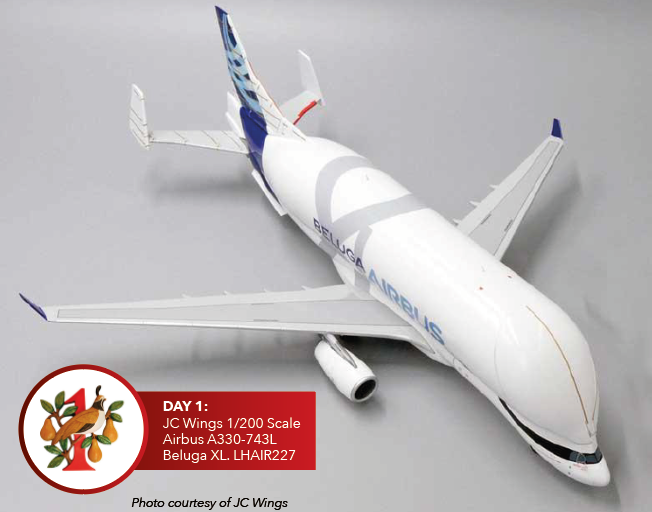 This popular model was released a couple of months ago by JC Wings and is a rendition of the real-life A330-743L "Beluga XL". The aircraft is a modified version of the Airbus A330 and responsible for transporting large aircraft parts such as the wings of the A350XWB. The model itself is life-like in the sense that its nose can open and close, just like the real airplane.
Day 2 VIP Aircraft
Inflight200 1/200 Scale Airbus A330-200 MRTT "Royal Voyager"
Known as the Royal Voyager, the A330 MRTT (Multi Role Tanker Transport) serves the primary mission of transporting the Royal family and United Kingdom government personnel. This Inflight200 version is one you won't want to miss as it comes with an inscripted stand, bearing the aircraft's name, as well as a collectors card.
Gemini Jets 1/400 Scale Airbus A350-900 German Air Force "Bundesrepublik"
This brand new A350-900 is known as "Germany's Air Force One", and entered service earlier this year. The aircraft is a replacement for the country's fleet of A340 aircraft.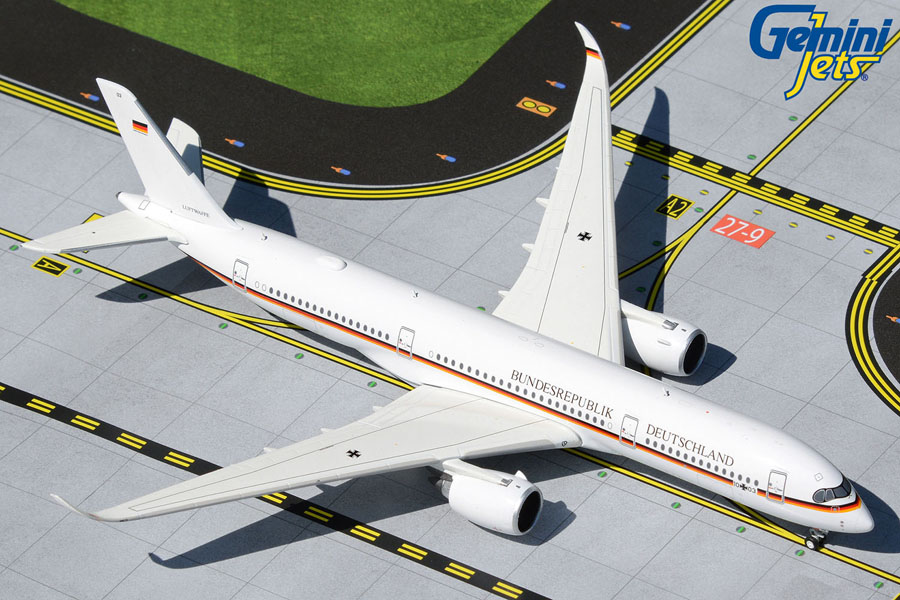 Day 3 Cargo Aircraft
We've certainly seen an interesting mix of Cargo releases this year. From the Gemini Jets Interactive series, to Lufthansa MD-11F, here are a few freighters you can add to your fleet.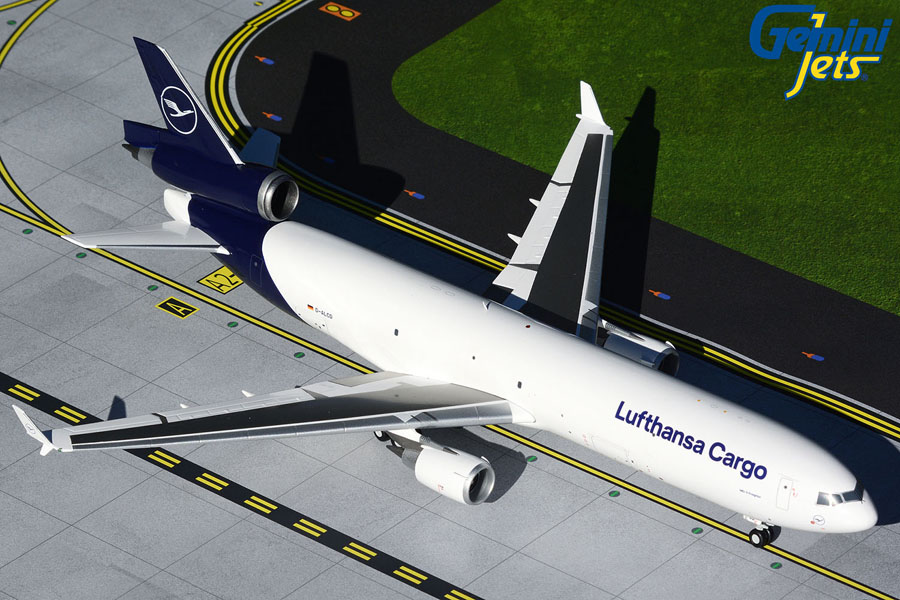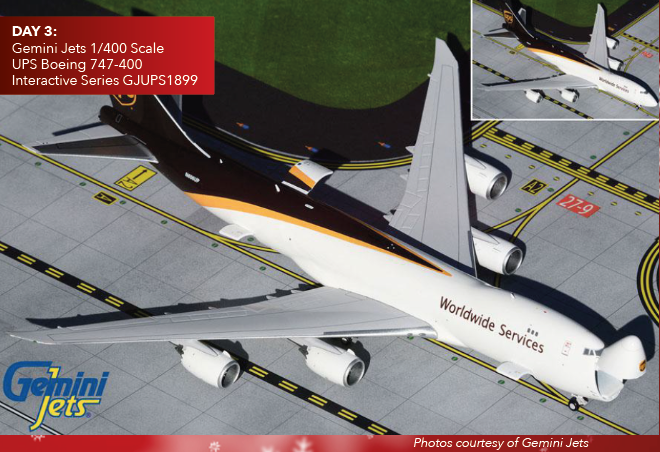 You can find all of these great models on-line at DGPilot.com, the official store of ModelAirliner.com!