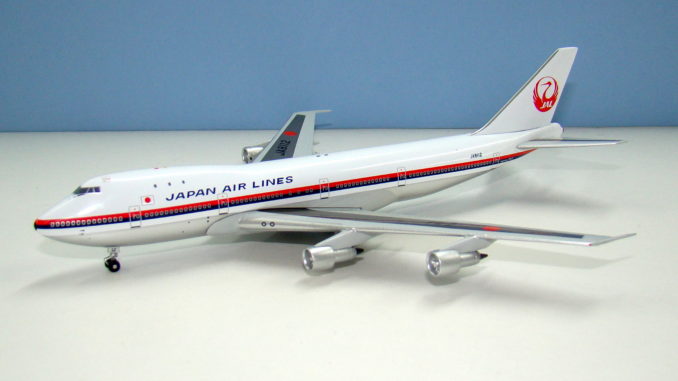 How much do I miss Witty Wings? Quite a bit as they had some killer moulds for widebodies not the least of which were the best Tristar, best 747-400 and the two best 747-100/200s. Witty had been the driving force behind a series of brands like Aviation400 for many years before they finally ceased production and sold up in 2014. They operated several factories, which had different moulds and one of these produced its models under the brand name Apollo. It seems to have had the old BigBird 747s amongst its inventory.
Witty and Apollo may be gone but even in 2017 some of their old stock is still hanging around, at least in New Zealand where I live. There are few model sellers in Auckland anymore but the only 1/400 scale models they used to have were Dragon Wings and later Witty. These were usually sold at truly outrageous prices but just recently I got the opportunity to pick up a small selection of Wittys for decent prices 'new' from a model shop. These included a pair of Apollo Japan Air Lines 747s and I thought I'd take a look back to see just how good they could make models.
THE REAL THING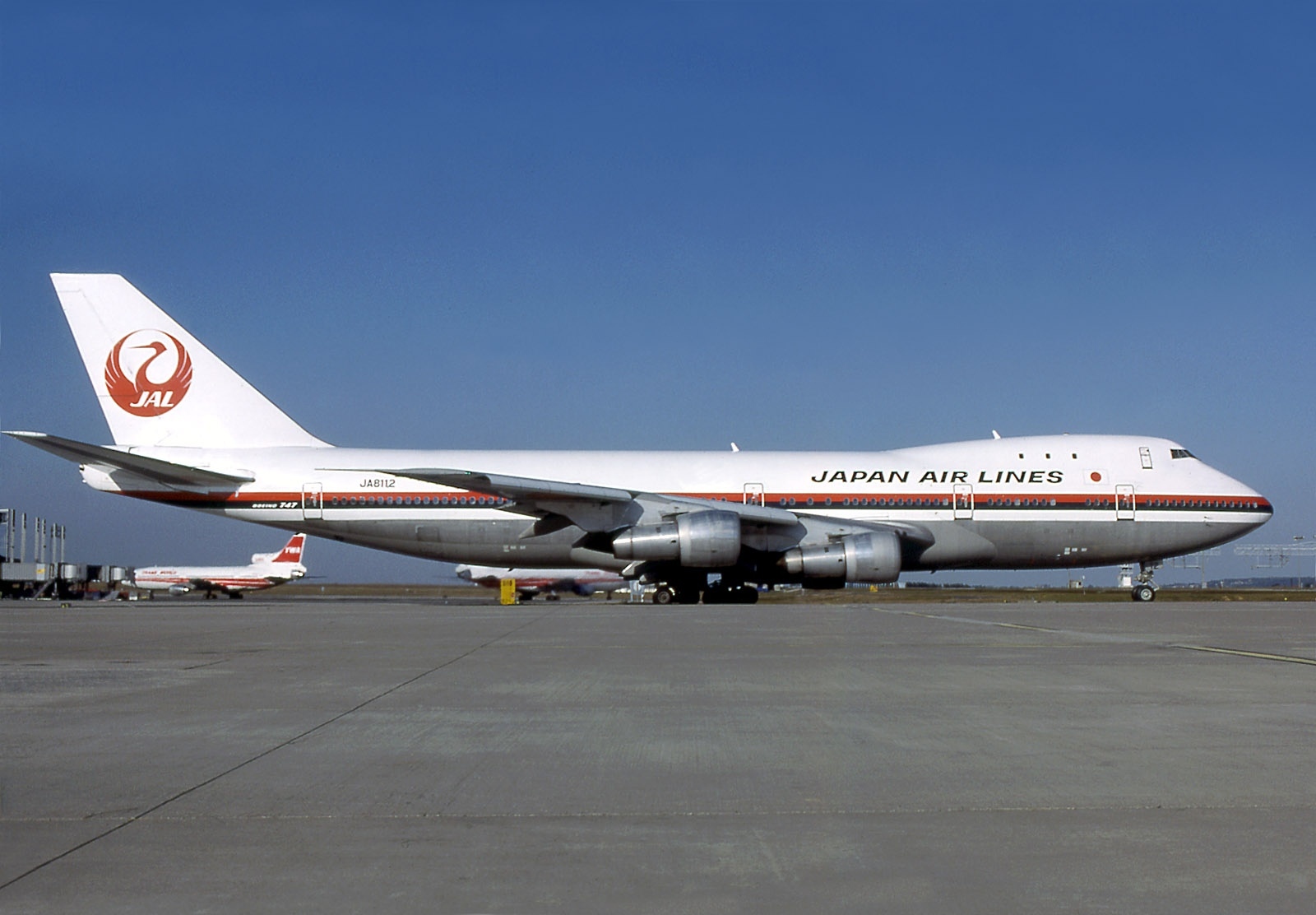 For a long time Japan Air Lines had the largest fleet of Jumbos in the world and was renowned for flying them on domestic trunk routes within Japan like Tokyo-Sapporo and Tokyo-Fukuoka. These routes are even today the 2nd and 3rd busiest air routes in the world (behind only Seoul-Jeju) but the days of large numbers of domestic widebodies is gone. Nowadays frequency is king and there is competition from high speed rail, but through to the early 2000s 747s commonly operated domestically within Japan. As early as the 1960s JAL was finding that it needed to upgrade routes that had only recently had DC-6s on to DC-8-61s, at the time the largest airliner in the world. To handle these routes JAL took delivery of 7 specialist 747SRs but in addition has operated a large international 747 fleet too.
The first 747-146s began to arrive in April 1970 and were registered in the series JA8101 onwards. Deliveries of series 146s and 246Bs overlapped, with JA8104 the first of the latter, but JAL still took onboard 7 747-146s in addition to 3 747-146Bs. Later a further 14 747-346s and then a large fleet of 747-446s were added giving a total of 113 747s operated by the airline (obviously not all at the same time).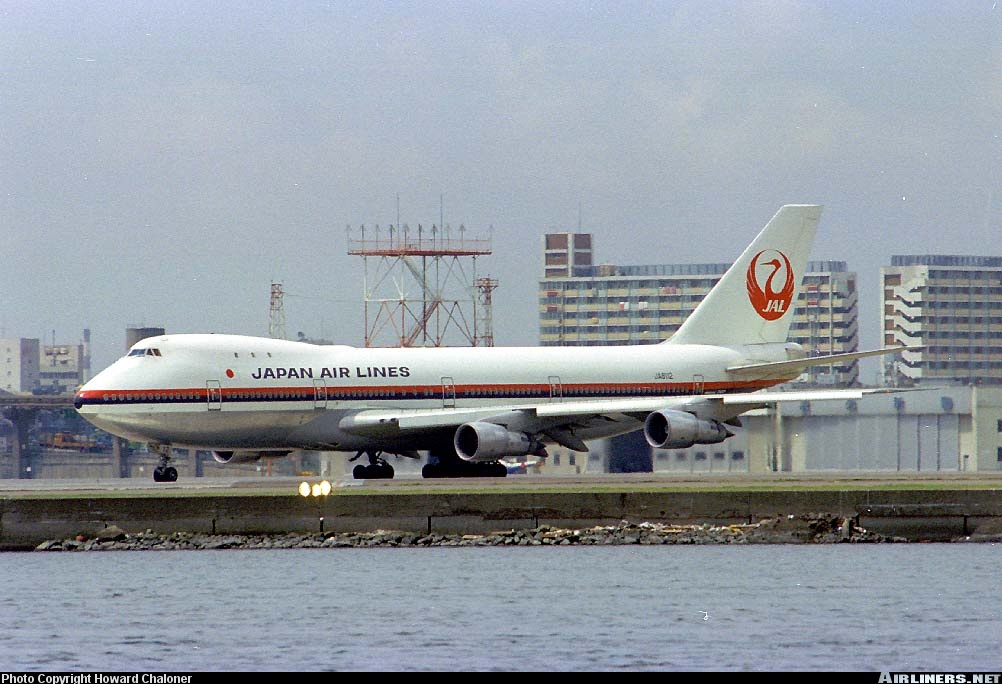 The first 4 747-146s lasted into the early 1990s and were then sold to secondary airlines. Several of the series 146s were transferred to JAL's subsidiary Japan Asia Airways from 1982. As its registration suggests JA8112 was the 12th 747 delivered, arriving on June 14, 1972. She served with JAL until October 1992. Along with two sisters she was sold to American International Airways. As N704CK she was used for charters, particularly for Saudia who needed her for operating Hadj flights. American International was Kitty Hawk International by 2000 when she was stored. Her last identity was N40489 and she was permanently withdrawn in February 2006.
THE MODEL
The format for my reviews is to split them into three key areas:
The mould of the aircraft
The paint and livery
Printing and quality control
Each can get a maximum score of 10 for a section giving a maximum combined total score of 30.
THE MOULD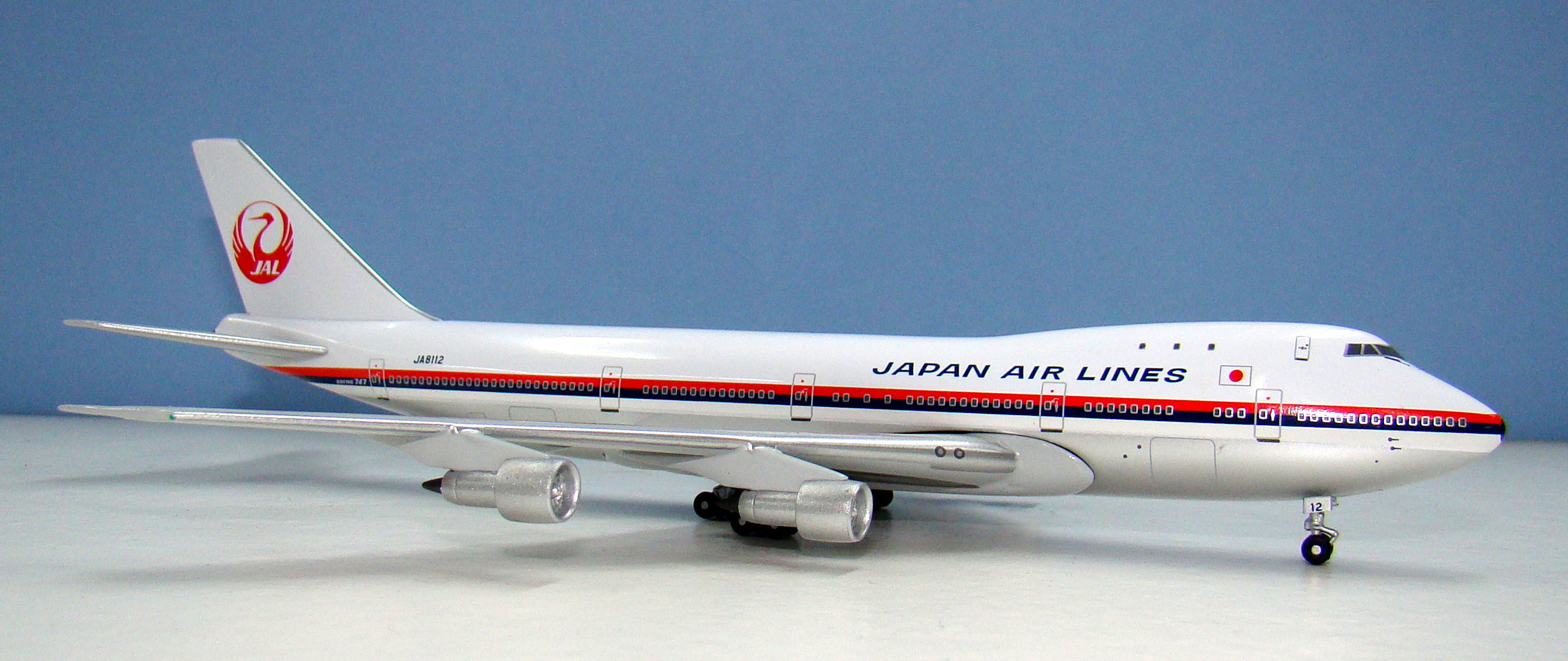 The classic Jumbo has seen a lot of action in 1/400 scale but the vast majority of the models made are now incredibly rare or have long turned to dust, thanks to their age and/or Zinc rot. Roughly 680 different models were made but in recent years the only mould in use is the one Gemini Jets has and that, though passable, has never been in the running for the best mould of the type.
For most people the honour of the best mould goes to the BigBird mould, which dates from 2003. Around 2008 it came into the inventory of Witty and was used sporadically by the Apollo brand (about 10 times). Interestingly Witty Wings themselves always used their own 747 mould for their own branded models, which is like a seamless version of the BigBird and so arguably superior.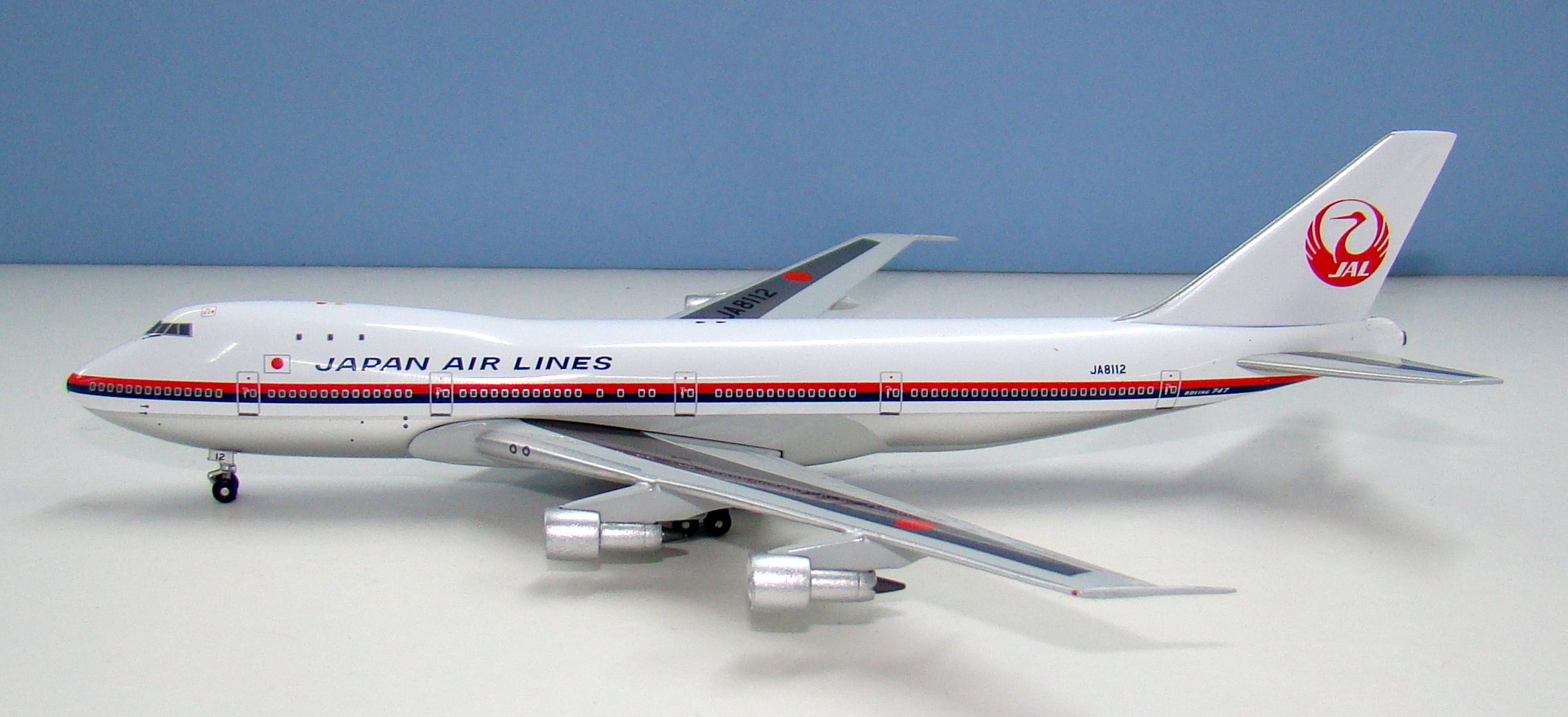 This BigBird Mark 1 mould stands the test of time despite its age. It is a great mould. It has a great fuselage shape, plus comes with very finely done landing gear and long fine wingtip HF aerials. The engine pylon join is fine as is the vertical stabiliser fit so this mould is undoubtedly superior to the earlier Gemini and Dragon moulds. A particularly nice area is the APU exhaust in the tailcone.
Issues with the mould are hard to find although the tail is not correct – it is too thin. The only other compromise is that it is a cradle mould and so has a seam. At this point in time literally nobody was making seamless moulds, aside from Dragon, and the seam is tastefully done running around the natural fuselage/wing join bulge.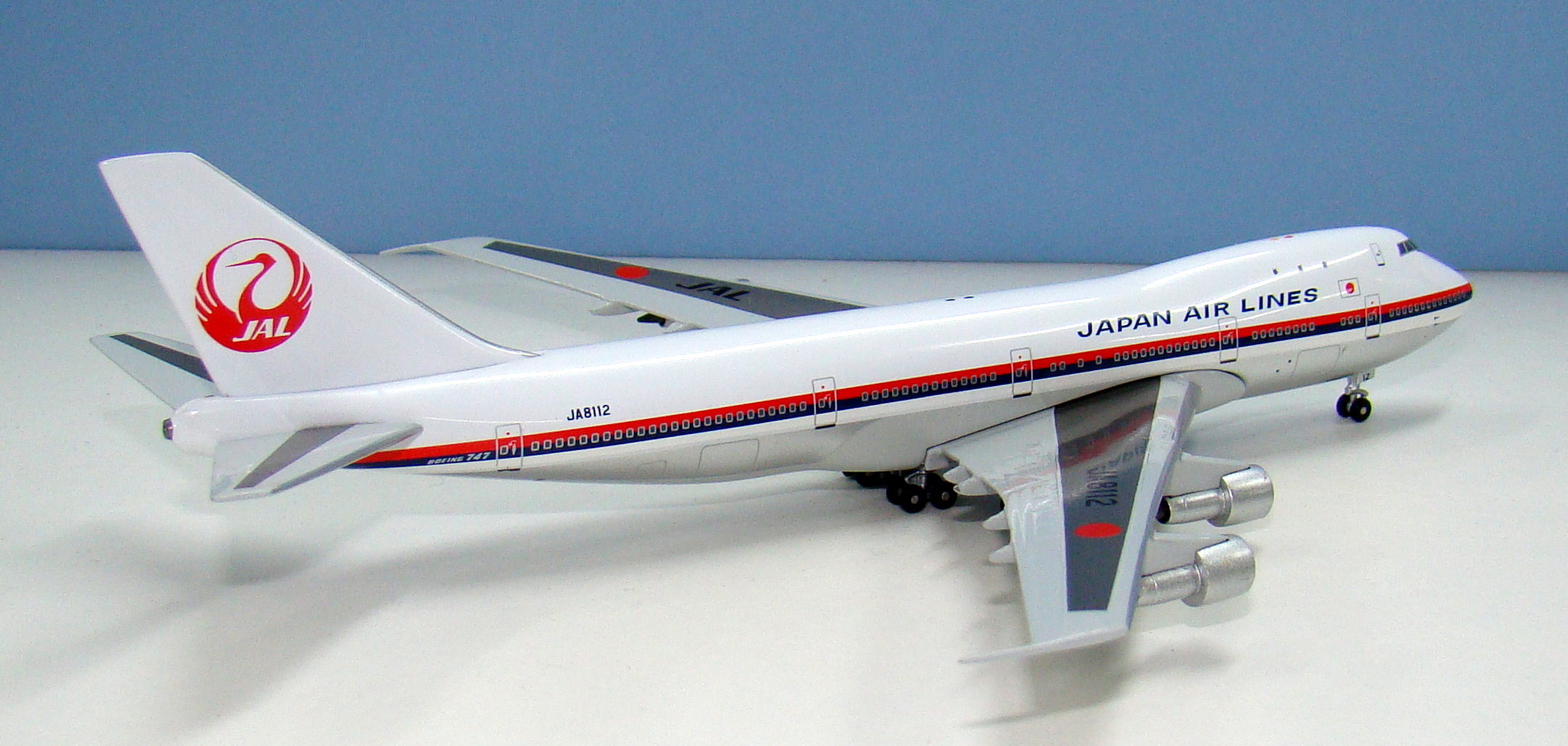 This was one of the first great moulds of 1/400 scale, if only all moulds were made to such standards even today. I should also point out that due to its age there are no aerials or rolling gear. Both are features that I can live without, especially due to the issues they often present.
SCORE – 9
PAINT & LIVERY
Japan Air Lines crane logo was (and I guess is now again) one of the most iconic airline logos. It is just a shame that the current representation of it is as part of one of the blandest liveries in existence. Fortunately this model is in the classic cheatline scheme of the 1970s and 80s so I don't have to rant too much about how much I hate the current incarnation.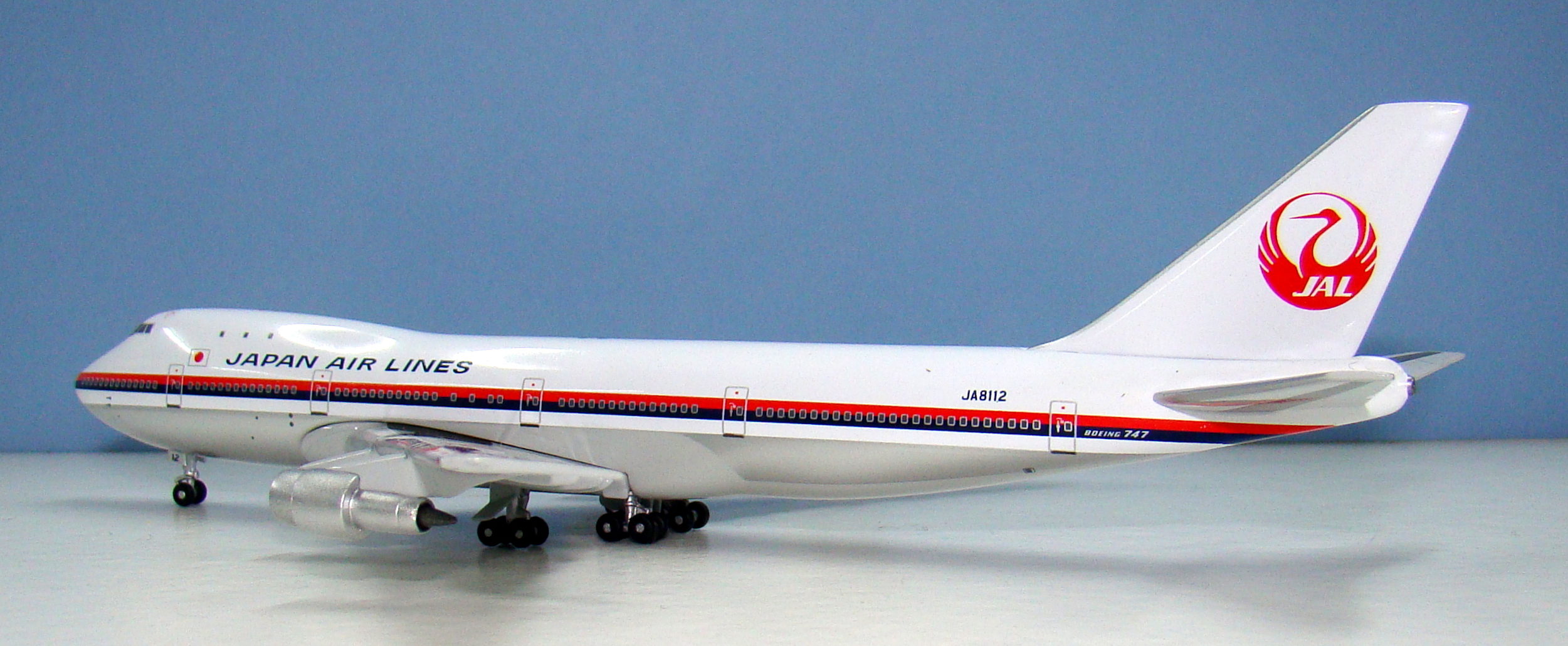 Colourwise it is a nice simple red and black scheme so hard to muck up, although that didn't stop Phoenix and Gemini recently with the new Air Canada scheme, which uses the same colours. Apollo get the colours spot on as anyone ought to.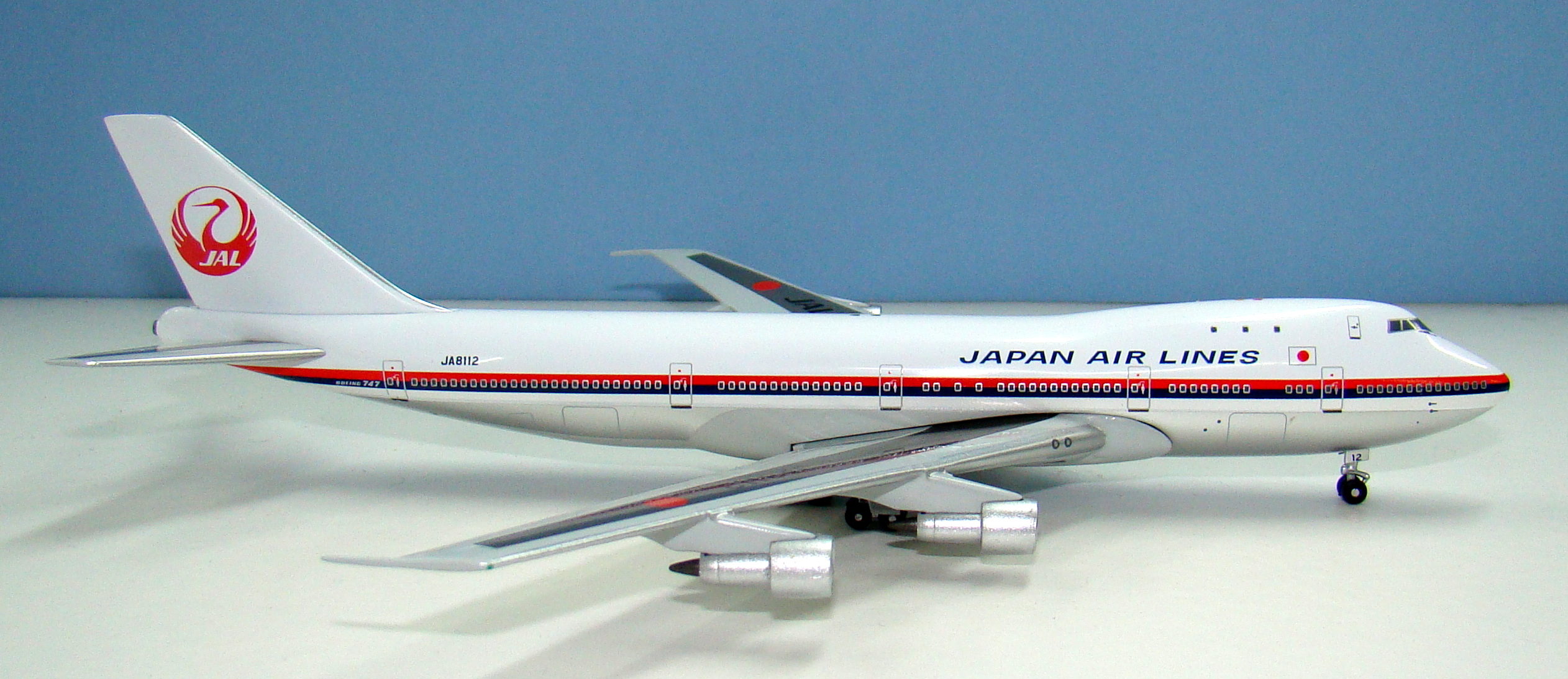 The rest of the livery application is perfect. The tail logo, cheatline, wing details, titles and Japanese flag are all spot on and printed clearly. They make it look so easy and really it ought to be like this on all models.
SCORE – 10
PRINTING & QUALITY CONTROL
This model dates from around 2012 or so I think so as you'd expect the printing isn't quite up to 2017 standards. That is not to say however that it is poor or lacking details. Details like the window wipers, pitot tubes, landing lights, door entry points and undercarriage doors are all there. Where it is possibly missing some extra detailing is around the horizontal stabilizers and the engines.

There are a couple of small areas where the printed detail isn't quite perfect as well. The cockpit windows are a fraction too large (not enough to damage the model's looks though) and the starboard side hump entry door is a little too small. In terms of painting it is great everywhere except for the engine fan blades which are very silvery. The exhausts however are a nice darker metal.

I may be getting old and grumpy but when I receive older models it is very rare to find any major quality defects related to construction. This may be because the moulds were simpler to put together when they didn't have rolling gear or aerials and had a cradle wing, but if the trade-off of the new features is all too often poorly put together models then perhaps it is too big a trade off? Either way this model is perfectly made. No scuffs, no gaps, no scratches, no fingerprints and no tyre tabs. Lovely!
SCORE – 8
CONCLUSION
Sometimes there is a suggestion that the models of 2017 are much superior to older models. Sometimes that is true but often that is nonsense. This mould dates from ages ago and is still wonderful, whilst the model itself is about 5 years old and still nearly faultless. I doubt most of the manufacturers could produce a model of this aircraft this good today and the high score it gets clearly shows that it easily competes against the vast majority of modern releases. I miss Apollo and I miss this 747 mould.
FINAL SCORE – 27/30