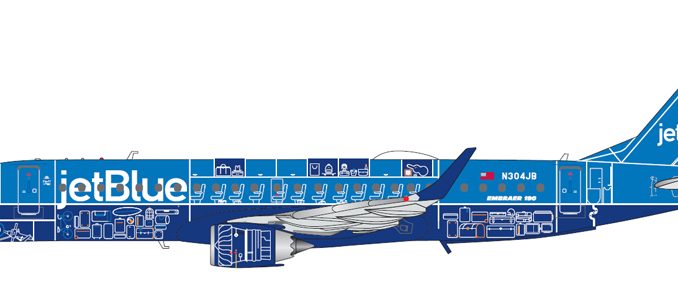 Gemini Jets has announced 17 new releases for May 2017 including 1:400 and 1:200 scale models. Some of this month's 1:400 scale featured releases include the Air Canada B787-9 (New Livery), jetBlue A320neo (Hi-Rise livery), and Norwegian B737MAX (Sonja Henie). The jetBlue ERJ-190 (Blueprint livery), SAS B737-800 (70th Anniversary), BOAC 747-100 are part of the 1:200 scale model lineup for May.
Gemini Jets May 2017 Releases
CEB4A72 Cebu Pacific ATR72-600 1:400 Scale.