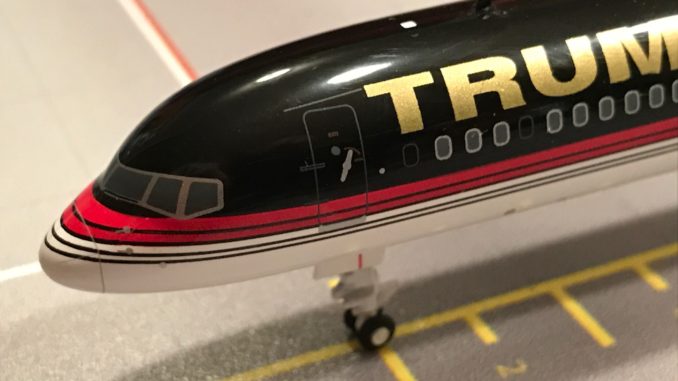 Gemini Jets release of Donald Trump's VIP B757 model has undoubtedly been one of this year's hottest items for diecast aircraft collectors. The model sold out almost instantly and now can only be found on eBay for a hefty price of $130-$260. We take a look at Gemini Jets rendition of N757AF (G2TRU645) to see if it's worth the stiff investment.
History
N757AF has a rich history which dates back to its entry into service in 1991 with the Danish carrier, Sterling Airways. In 1994, the aircraft found a new home with the now defunct TAESA, a low-cost carrier which housed its operations out of Mexico City International Airport. The aircraft's stay with TAESA was short lived as the airliner was purchased by computer mogul and billionare Paul Allen in 1995. Allen owned the jetliner until 2010 when billionaire and now President Donald Trump purchased the aircraft to replace his aging B727-100.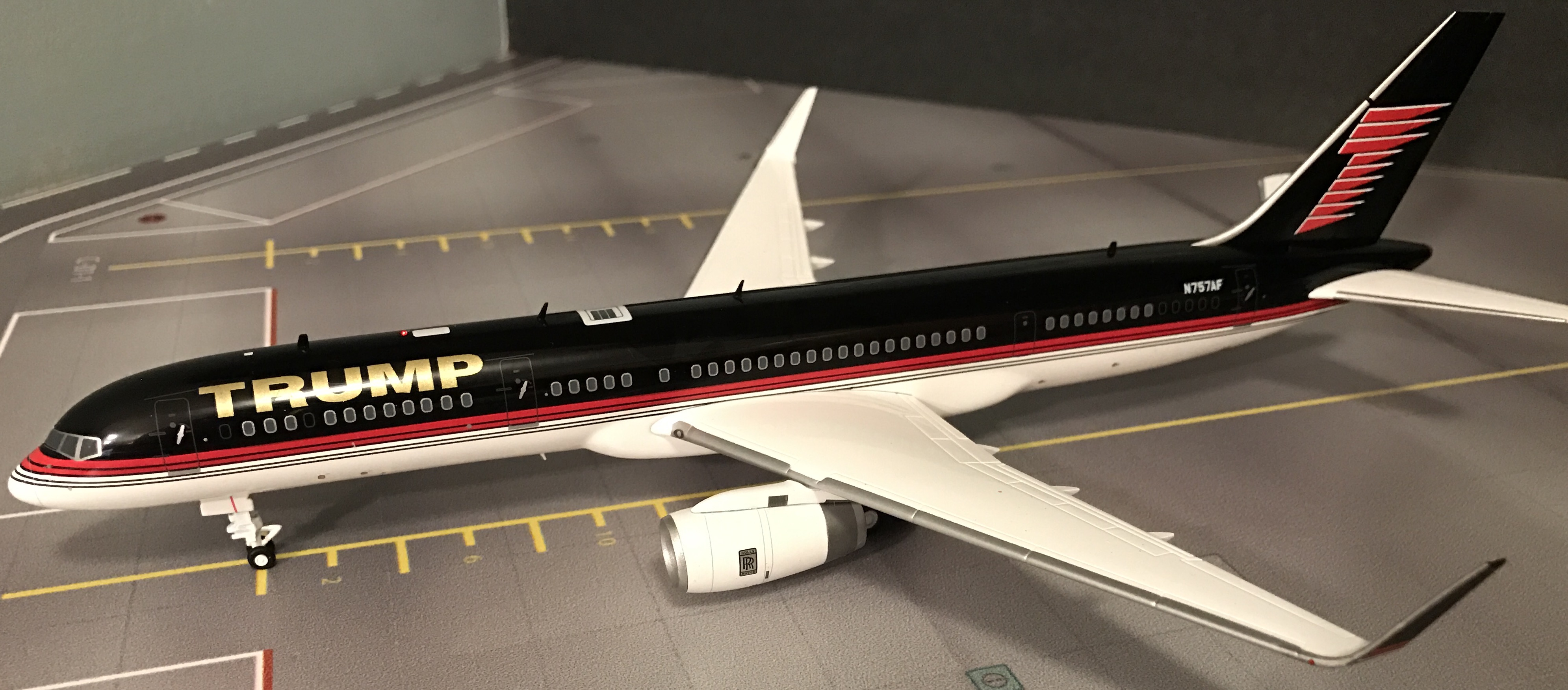 The Review
In this review I evaluate the aircraft's mould, paint and livery as well as quality control. Each section has a maximum score of 10 points, meaning the highest attainable score for the model will be 30 points.
Mould
Gemini Jets has done an excellent job in its rendition of the Trump VIP B757-200 mould. The wings and vertical stabilizer are flush with the fuselage with no apparent gaps. The aircraft's is two Rolls-Royce RB-211 engines which are each capable of producing 33,260 pounds of thrust, fit seamlessly onto the wings. When assessing the details of the aircraft, one that is easily noticeable is the Rolls Royce logo found on the each engine nacelle. Gemini has also done a nice job in its rendition of the nose and main landing gear as well as the communications antennas and equipment as they accurately reflect those found on the real aircraft. They've even managed to replicate the inboard wing landing lights.  Well done here!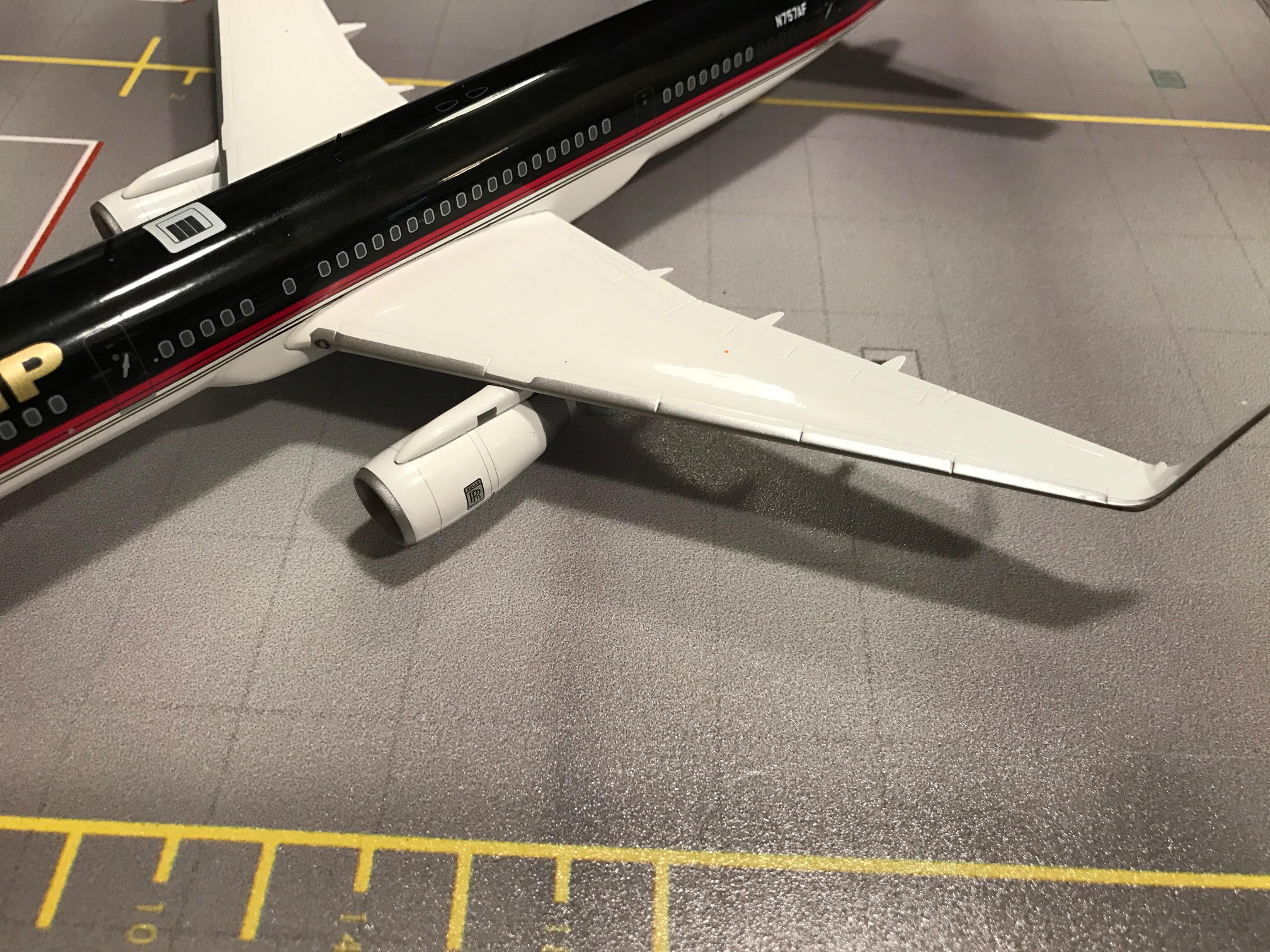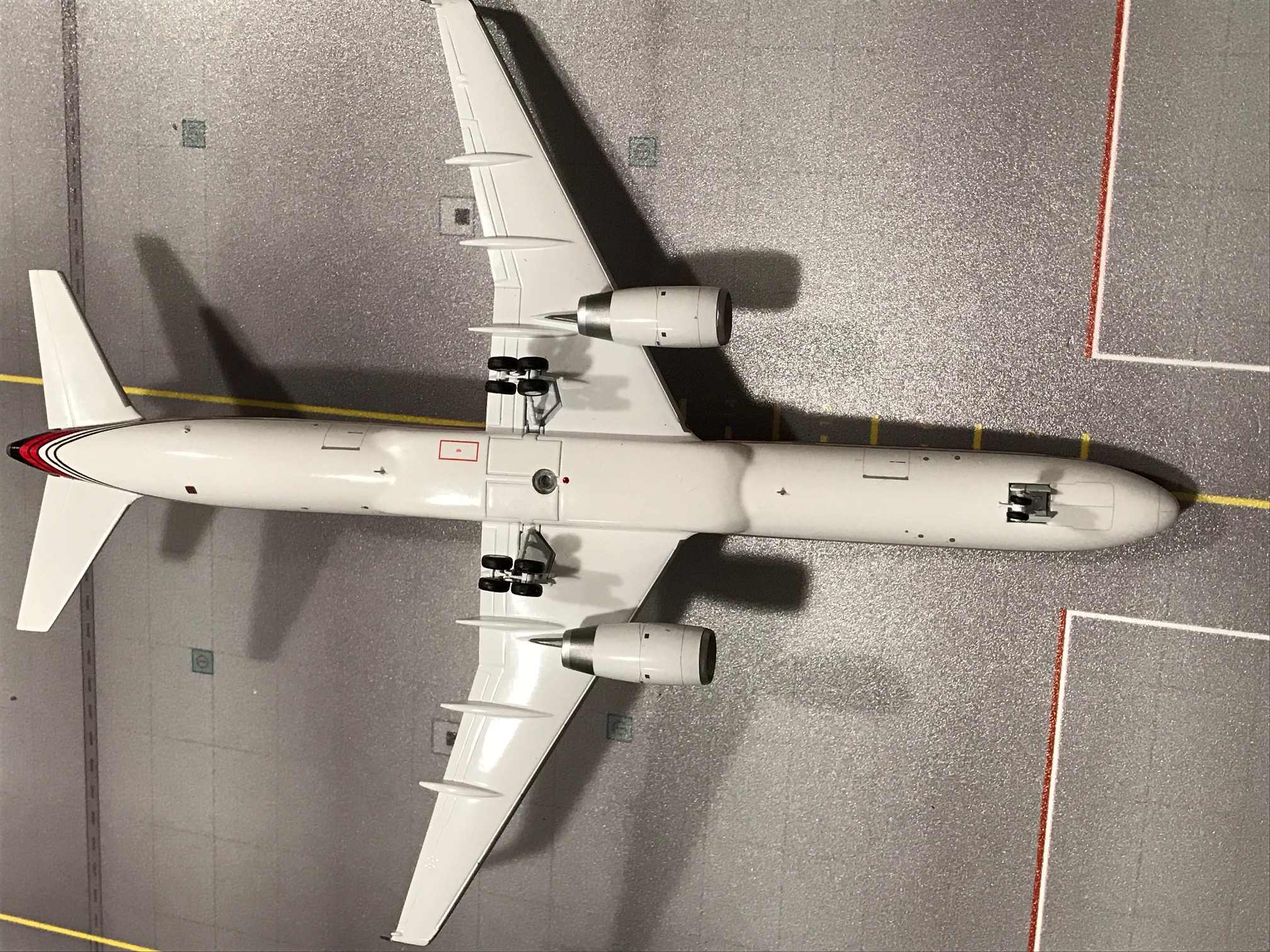 Score 10/10