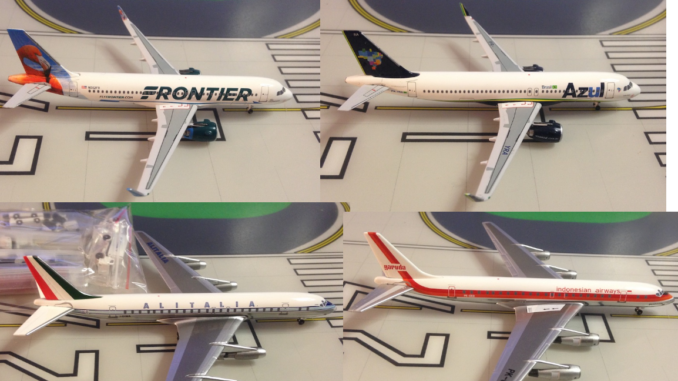 The May Aeroclassics releases have been announced and bring a bounty for both the classic and modern collector. On the one hand there are NEOs aplenty and on the other the return of excellent GSE. Let's take a closer look.
Aeroclassics release a lot of models per month and unlike the other manufacturers tend to cycle through their moulds using them heavily and then shuffling them to the back of the queue. This guarantees that Aeroclassics mould catalogue is used properly unlike those of the competition, who often make new moulds and then barely use them. In May it's mainly NEOs and DC-8s.
Baby Buses
This month the modern focus is on more A320NEOs, after the unveiling of the new A320NEO mould last month, but with the addition of 1/400s first A321NEO mould also. Aeroclassics already have the best A320ceo and the NEO looks similarly excellent. In May we have 5 A320NEOs and 1 A321NEO:
Azul Linhas Aereas Brasileiras A320-251NWL PR-YRA
 Frontier Airlines A320-251NWL N301FR Deer "Wilbur the Whitetail"
 Frontier Airlines A320-251NWL N302FR Flamingo "Flo the Flamingo"
 Frontier Airlines A320-251NWL N303FR Prairie Dog "Poppy the Prairie Dog"
 Lufthansa A320-271NWL D-AINA
 Hawaiian Airlines A321-271NWL N400HA
Unfortunately it looks like Aeroclassics has jumped the gun on the Hawaiian and been caught out by their very recent livery update. This will be forever a fantasy model: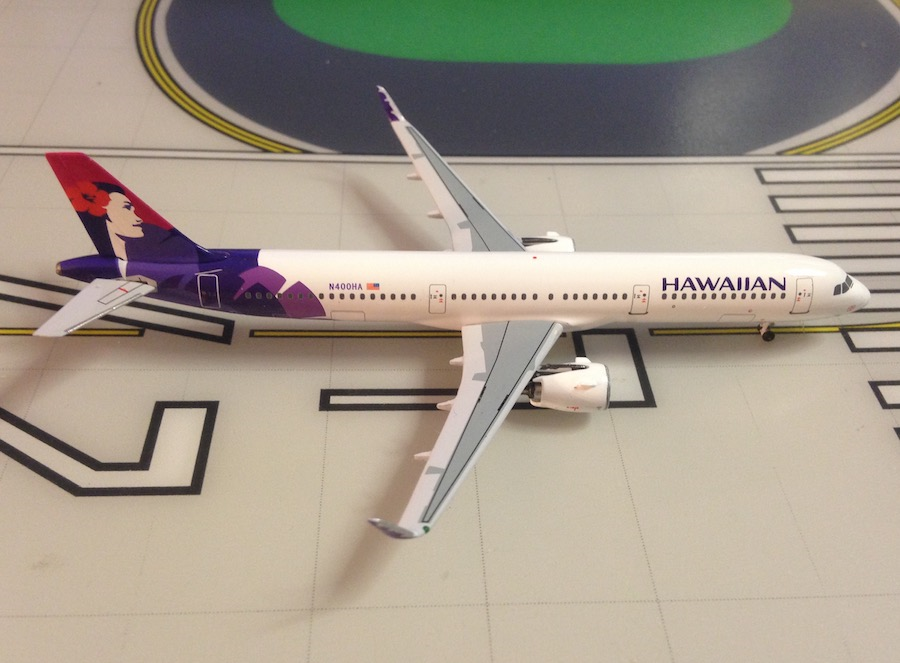 There are still some ceo A320/21s being released as well:
Air Canada A321-211 C-GJWD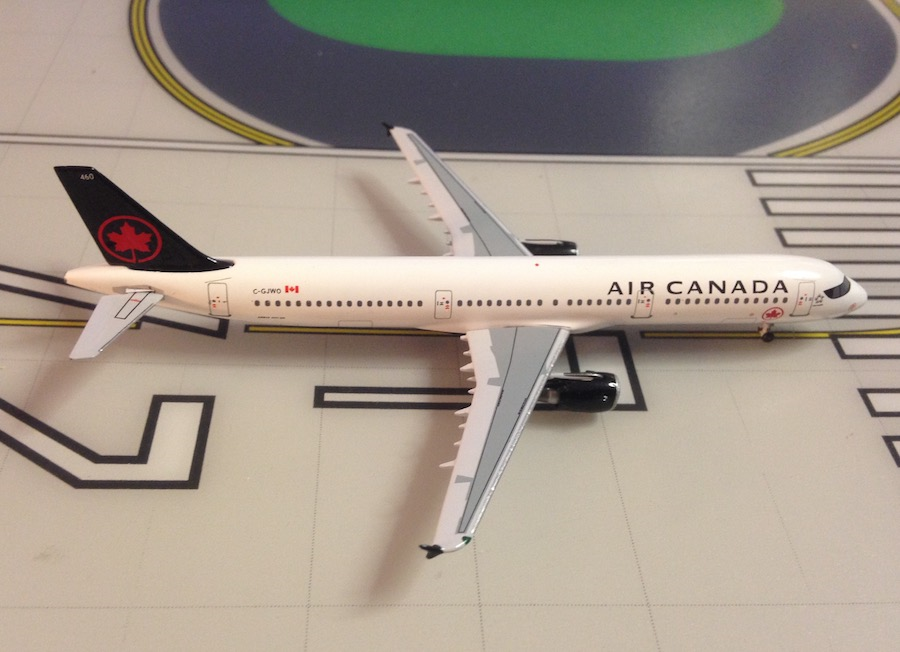 Fellowships and 3Tens
Last month there was a mini-outcry at the lack of classic releases from Aeroclassics but I'm happy to say that this month the classics are back. Fokker F28s and A310s have been regular releases in the past few months and again both feature in May. The silver base Piedmont/USAir pair are a welcome followup to the white base pair from a few months ago:
Piedmont Airlines F.28-1000 N453US Polished Fuselage
USAir F.28-1000 N453US Polished Fuselage
The Turkish A310 follows the release of a Turkish Cargo version near the start of the year:
Turkish Airlines A310-203 TC-JCO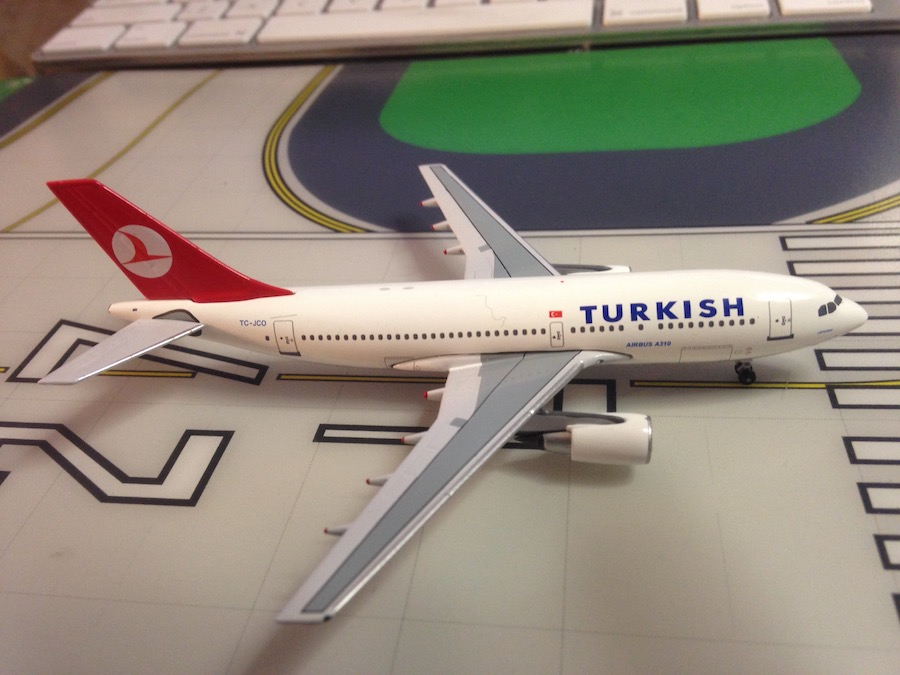 DC-8s with Ground Service Equipment
The big news from this month for me however are the Douglas DC-8s. The mould is superb and Aeroclassics have now shaken the dust off their old GSE sets, which haven't been seen since the Pan Am Hangar Club release a few years back and before that for ages. Four of the DC-8 releases come with 15 piece GSE sets and although some of these airlines have been seen on DC-8-50s they are new to the series 40 for Aeroclassics. There is however a $10 markup to account for the extra GSE. Time to throw away those old Gemini DC-8s:
Air Canada DC-8-43 CF-TJK GSE = 15 Piece Set
Alitalia DC-8-43 I-DIWA GSE = 15 Piece Set
Canadian Pacific DC-8-43 CF-CPG GSE = 15 Piece Set
Swissair DC-8-32 HB-IDA GSE = 15 Piece Set
Indonesian Eights
Lastly this month there are a trio of lovely Indonesian DC-8s:
Garuda Indonesia DC-8-55 PK-GEA
Garuda Indonesia DC-8-55 Curved Cheatline PK-GEB
Garuda Indonesia DC-8-33 PH-DCF With KLM logo
Roundup
For me this is a great month of releases. I've got one of the F28s, PK-GEA (which seems really limited) and 3 of the GSE set DC-8s. Good work AC!