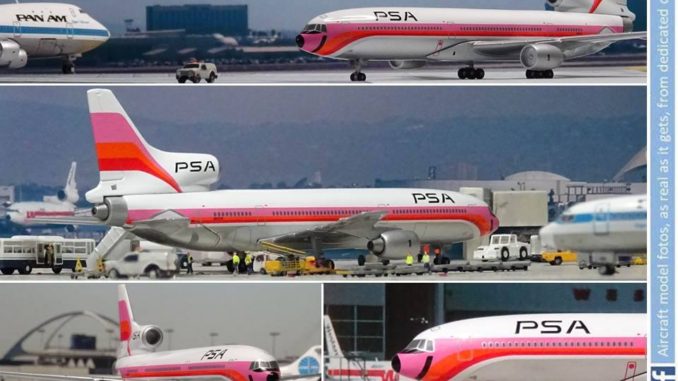 Happy Thursday! Join us as we celebrate the heritage of a few airliners and airlines from the past as part of our first Throwback Thursday Series! Raimond Schulz has provided us with some wonderful diorama shots of the Gemini Jets PSA Airlines L1011-Tristar, Allegheny Commuter Shorts 360 and Piedmont Airlines Boeing 727-200 models. Let's take a look at these great photos!
Gemini Jets PSA Airlines L1011-Tristar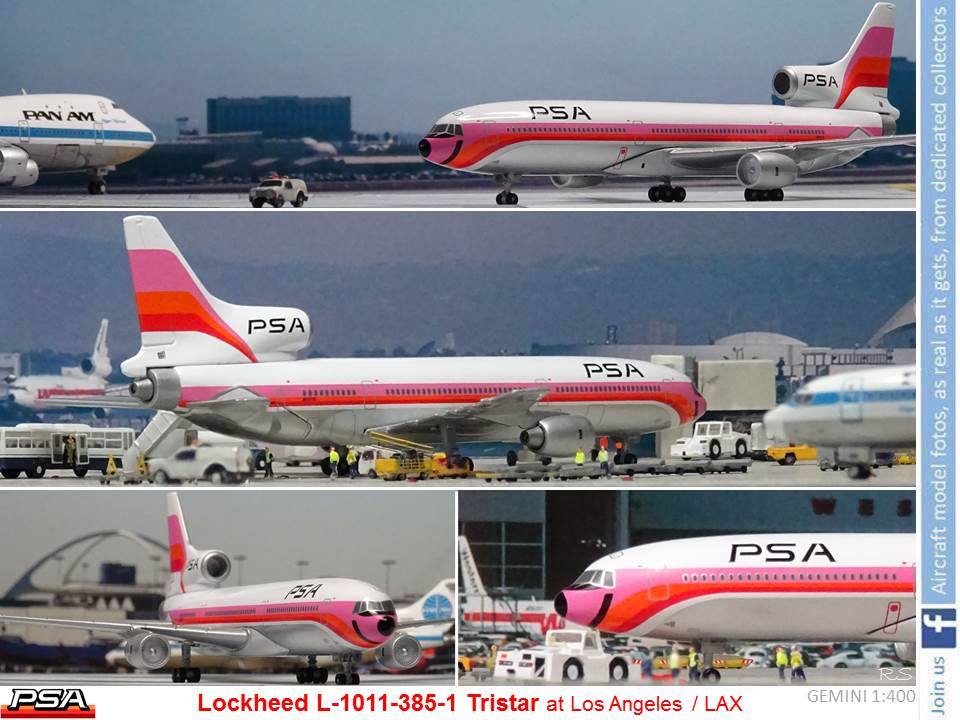 Headquartered in San Diego, California, PSA Airlines operated from 1949-1988 before being acquired by US Air. The Lockheed L1011-Tristar joined the PSA Airlines fleet in August 1974 and remained part of the fleet until 1980s.
Gemini Jets Allegheny Airlines Shorts 360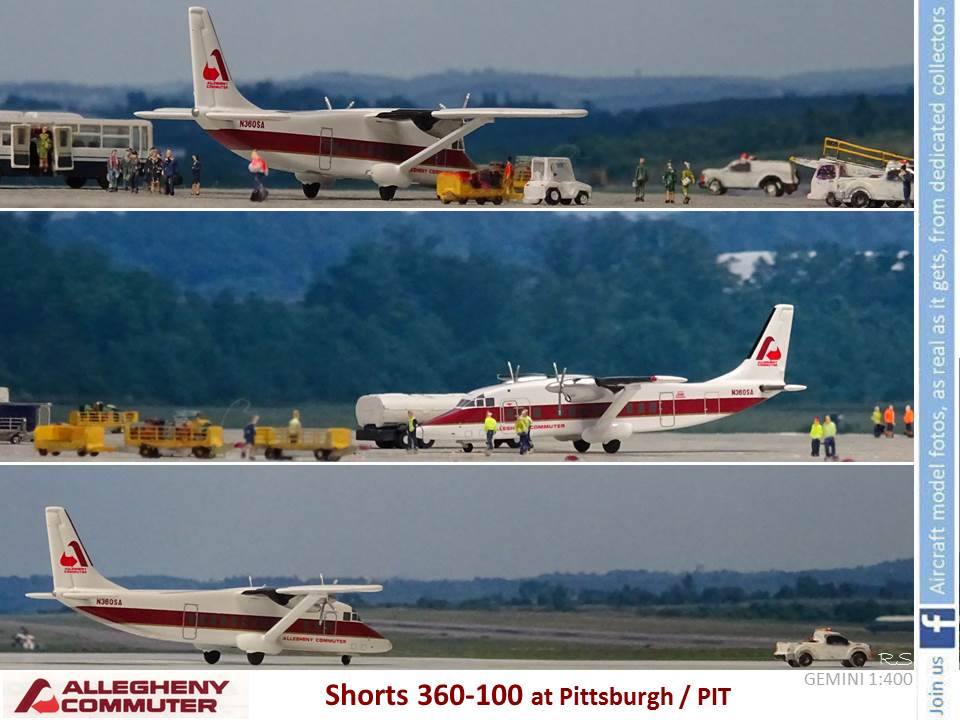 Allegheny Commuter served as the launch customer for the Shorts 360 aircraft, which would become an integral part of the company's fleet! The airline would eventually become known as US Airways Express.
Gemini Jets Piedmont Boeing 727-200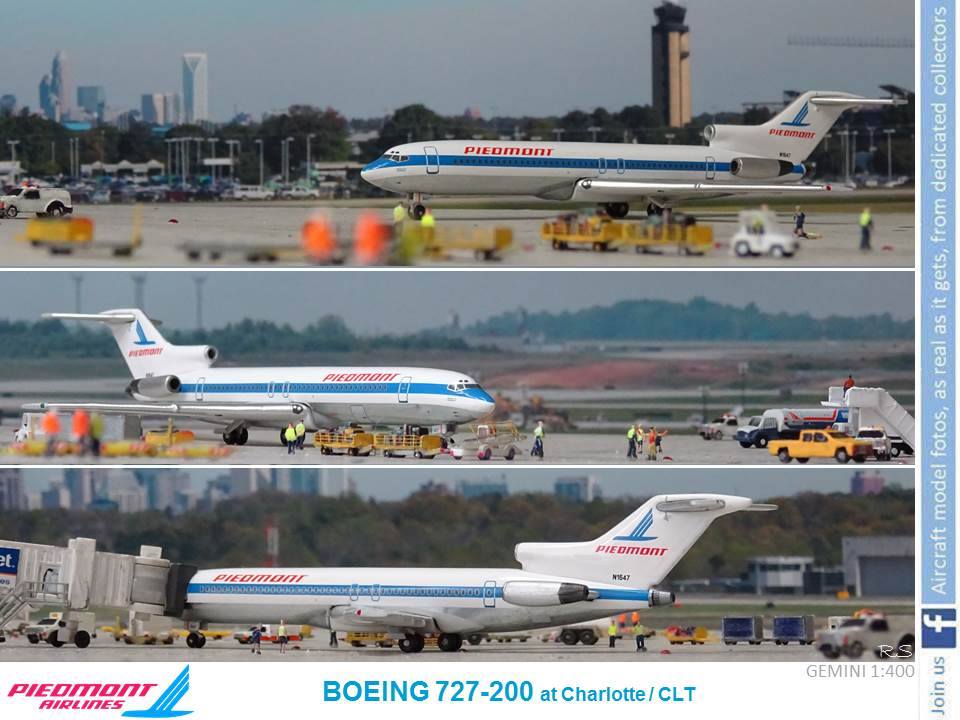 Piedmont Airlines graced the skies for over 40 years before being acquired by US Air in the late 1980s. During its early years, the carrier operated as a flight training school and aircraft maintenance company. The Boeing 727 became part of the carrier's fleet in 1977.
We thank Raimond Schulz for the wonderful diorama shots of these treasured models! You can see more of his work by visiting the Yesterday's Airlines Site!