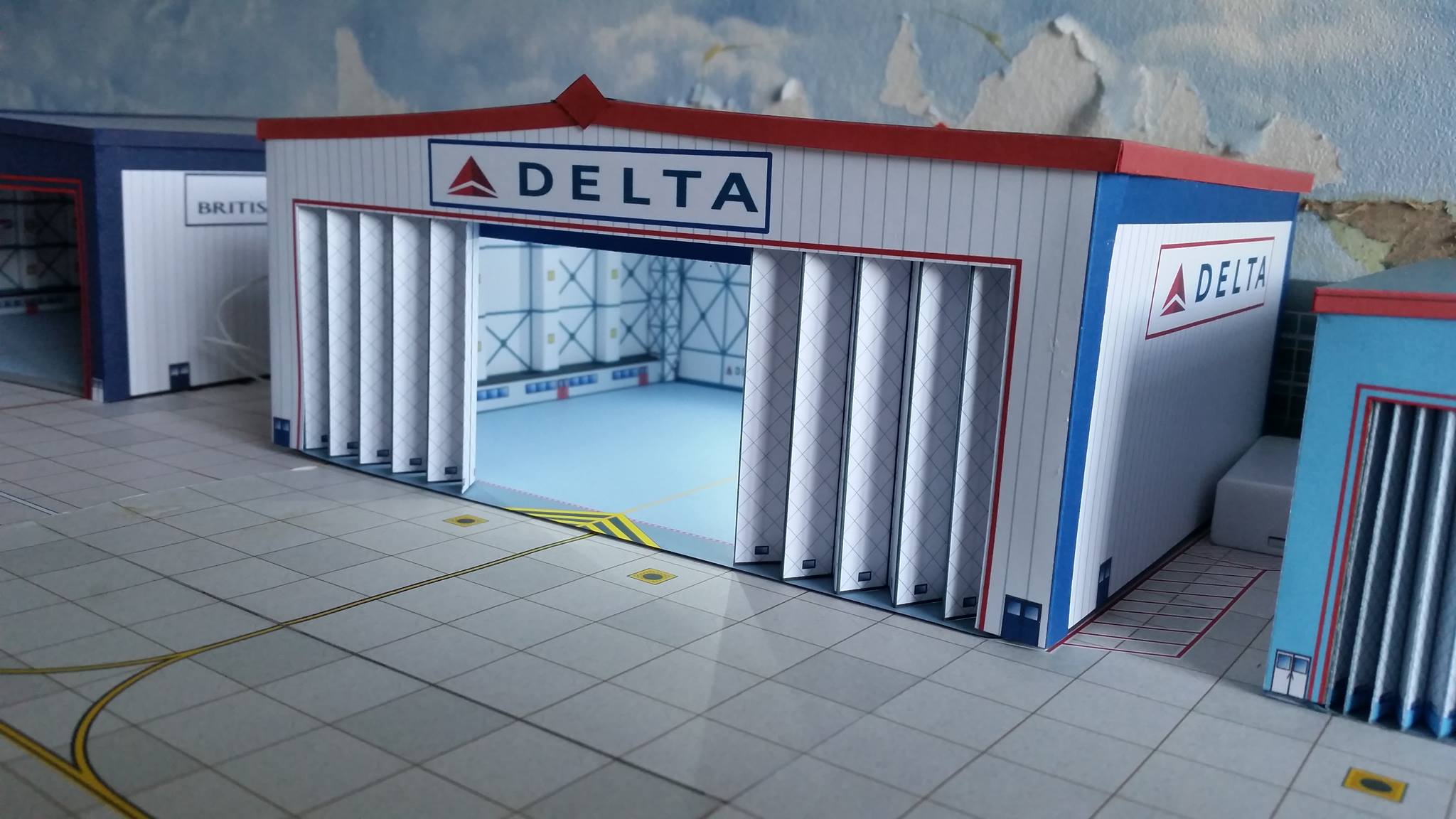 When a medical transplant, left Dave Southam with limited mobility, boredom, and plenty of free time he decided to make lemons out of lemonade. While this is a familiar phrase to all, Southam has certainly lived up to its meaning as he used his free time to pursue a new adventure, the development of 1/400 airport diorama products and accessories. We recently had the opportunity to chat with him about his designs.
DF=The Diecast Flier
DS=Dave Southam
DF: It seems you have a true passion for model collecting. When did you first become interested in diecast aircraft models?
DS: I was always interested in metal models as a child, but only became a true collector in my early teens of 1/400 scale models.
DF: Do you remember your first models? How old were you when you received them?
DS: My very first models were metal desktop models of a Vulcan, Mosquito, and DC-3 given to me as an 8th Birthday gift from my Dad. He got them from a friend who used to cast them. They flew for hours!
DF: When did you build your first airport diorama? Do you have one currently?
DS: I decided to design and build my first fantasy airport just after my transplant. I was getting very bored and frustrated with my limited mobility during the healing process, so I began to occupy my mind with design projects and my hands with the building of my designs. I currently have my Mark 3 "Harefield Harefield" which consists predominantly of parking stands and taxiways which display my models in full glory. I have also included lighting in the form of Green centerline, Blue taxiway edge lights, along with Red and Green hold lights.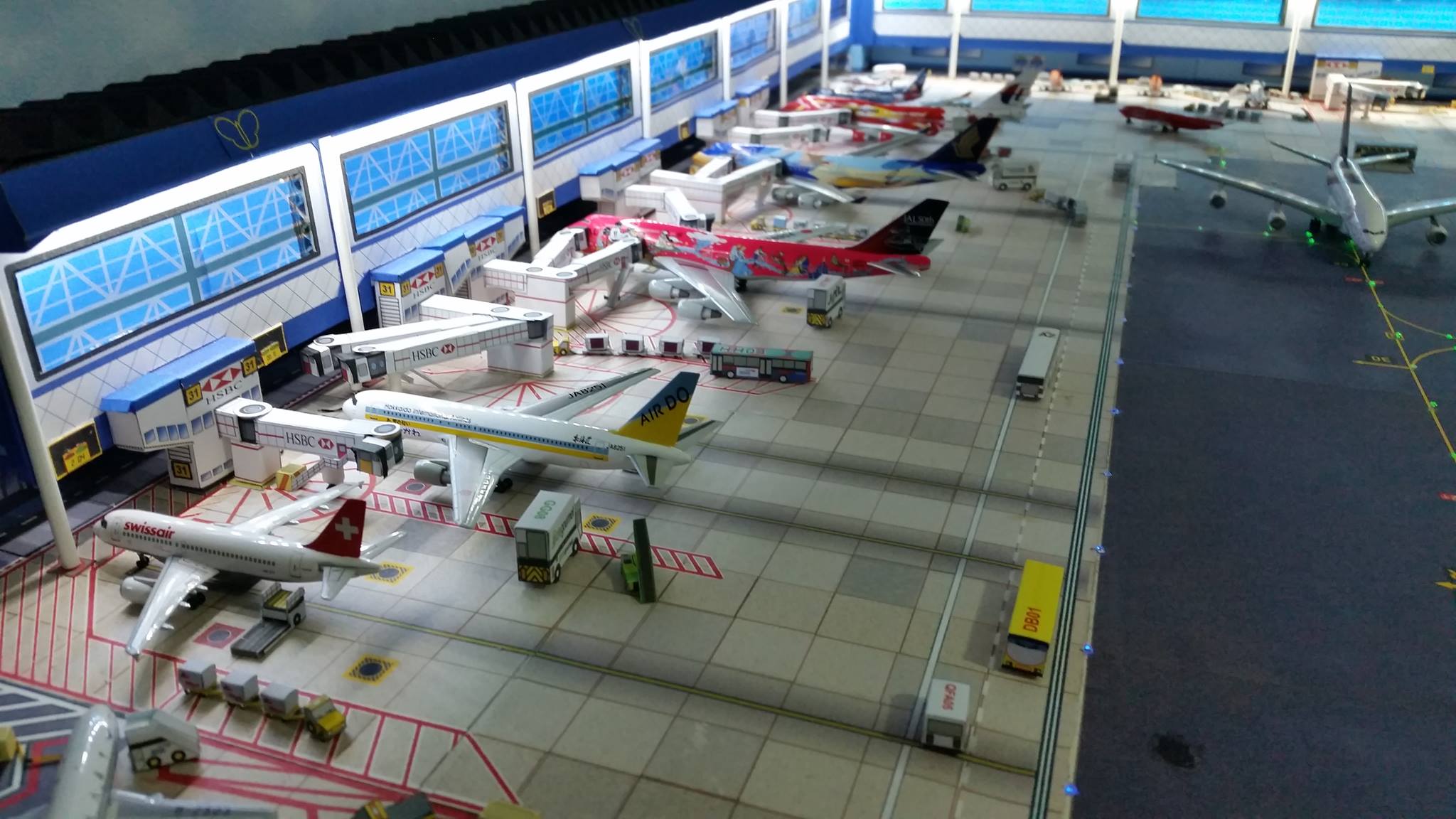 DF: What inspired you to design airport diorama?
DS: I decided that I had so many wonderful models, in their packaging and bigger boxes in my loft. I considered that I purchased them in the first place for their beauty and livery, so they really should be on display. My wife didn't want them on shelves or in glass cabinets around the house so we compromised and I gained our spare room which quickly became my airport room. At last I was able to design my own airport to show off my models in their true environment.
DF: Do you have a favorite airport? How about aircraft?
DS: My favorite airport is London Gatwick (LGW), as I have flown from there many times over the years. When it comes to aircraft, my favorites are the DC-3, DC-4, DC-6 and Bristol Britannia.
DF: What products do you offer?
DS: I offer a variety of buildings, hangars, control towers, terminals, as well as ground service equipment vehicles. If someone has an idea, and I can build it for them, I will accommodate special requests.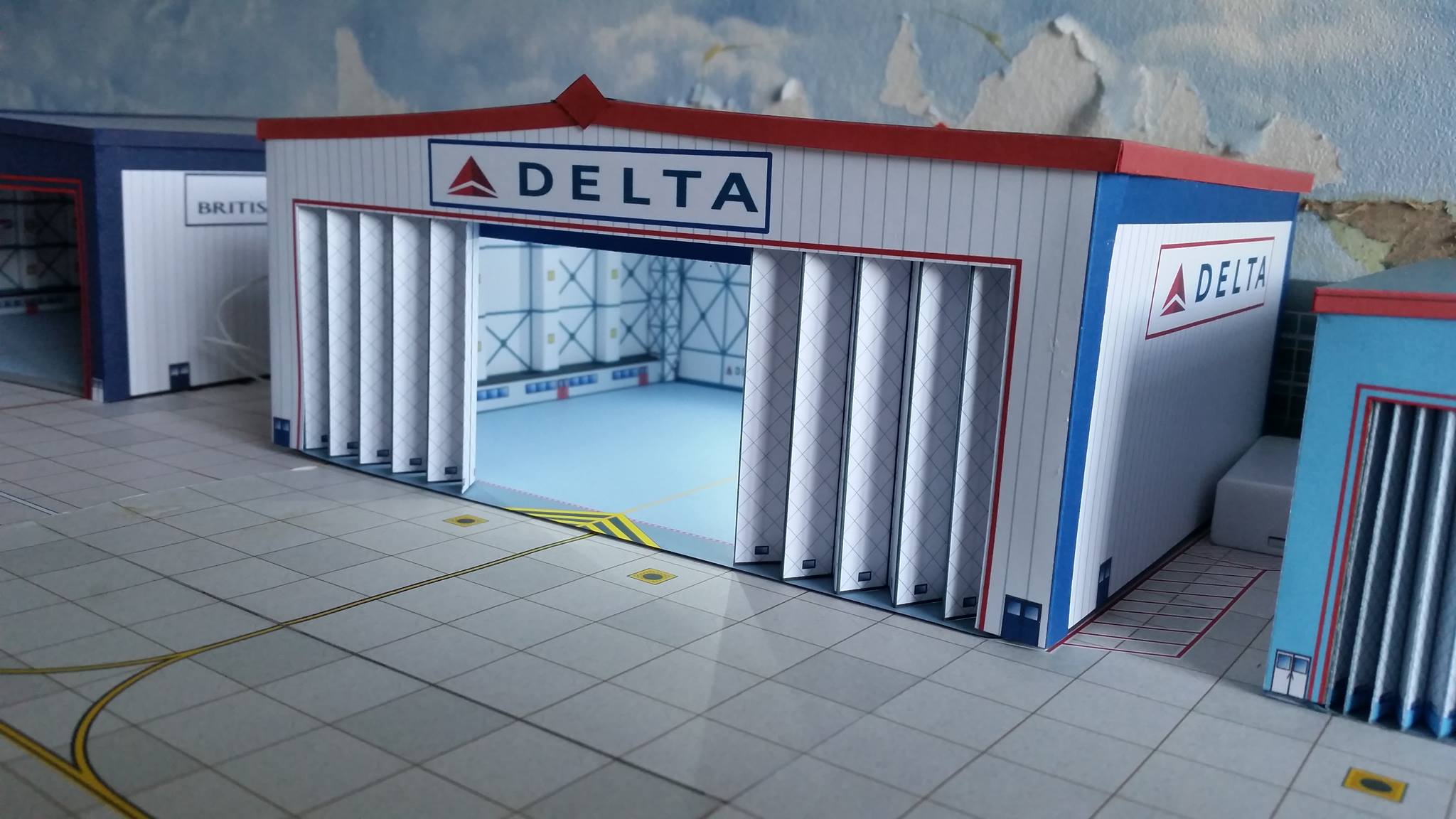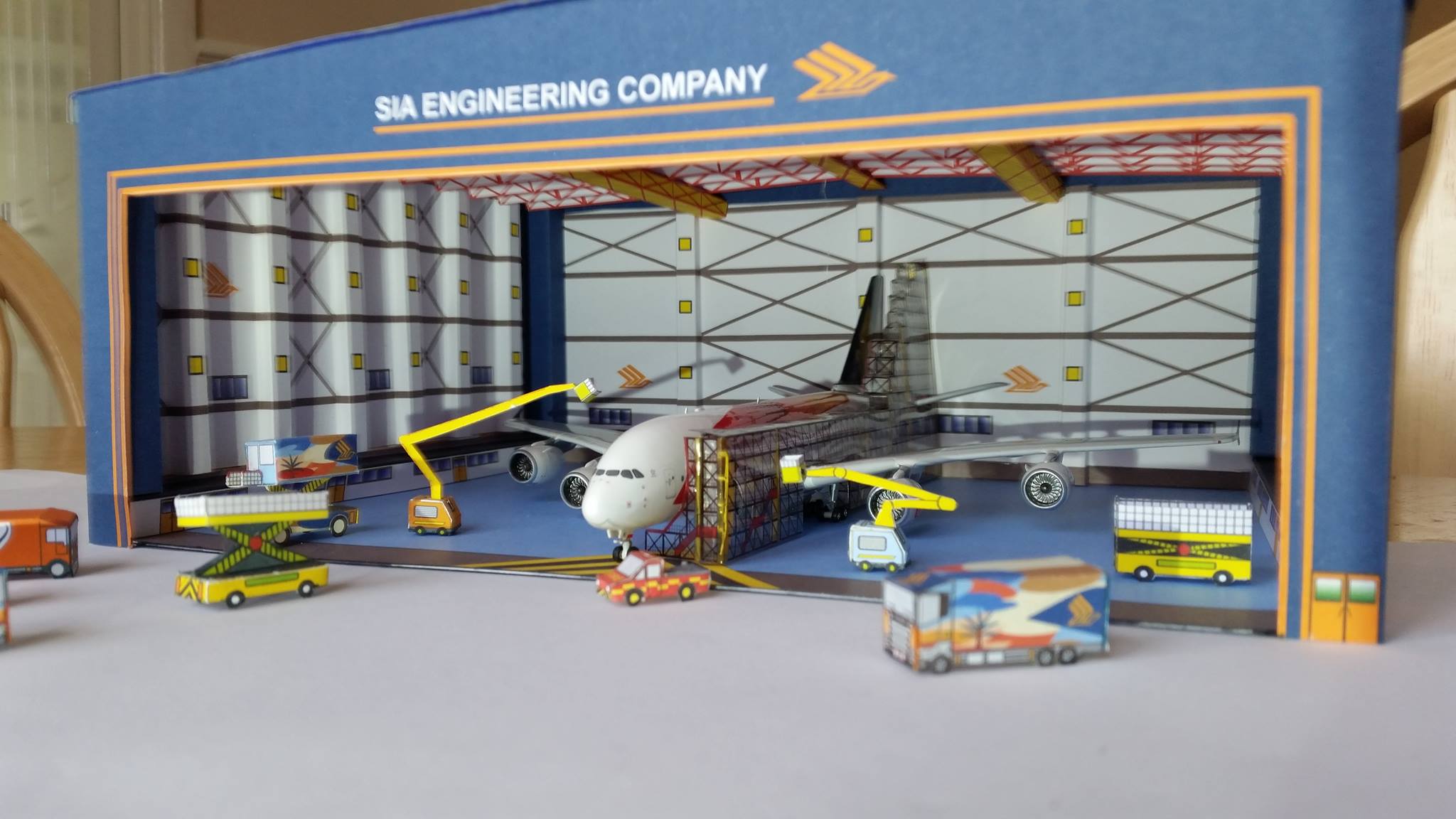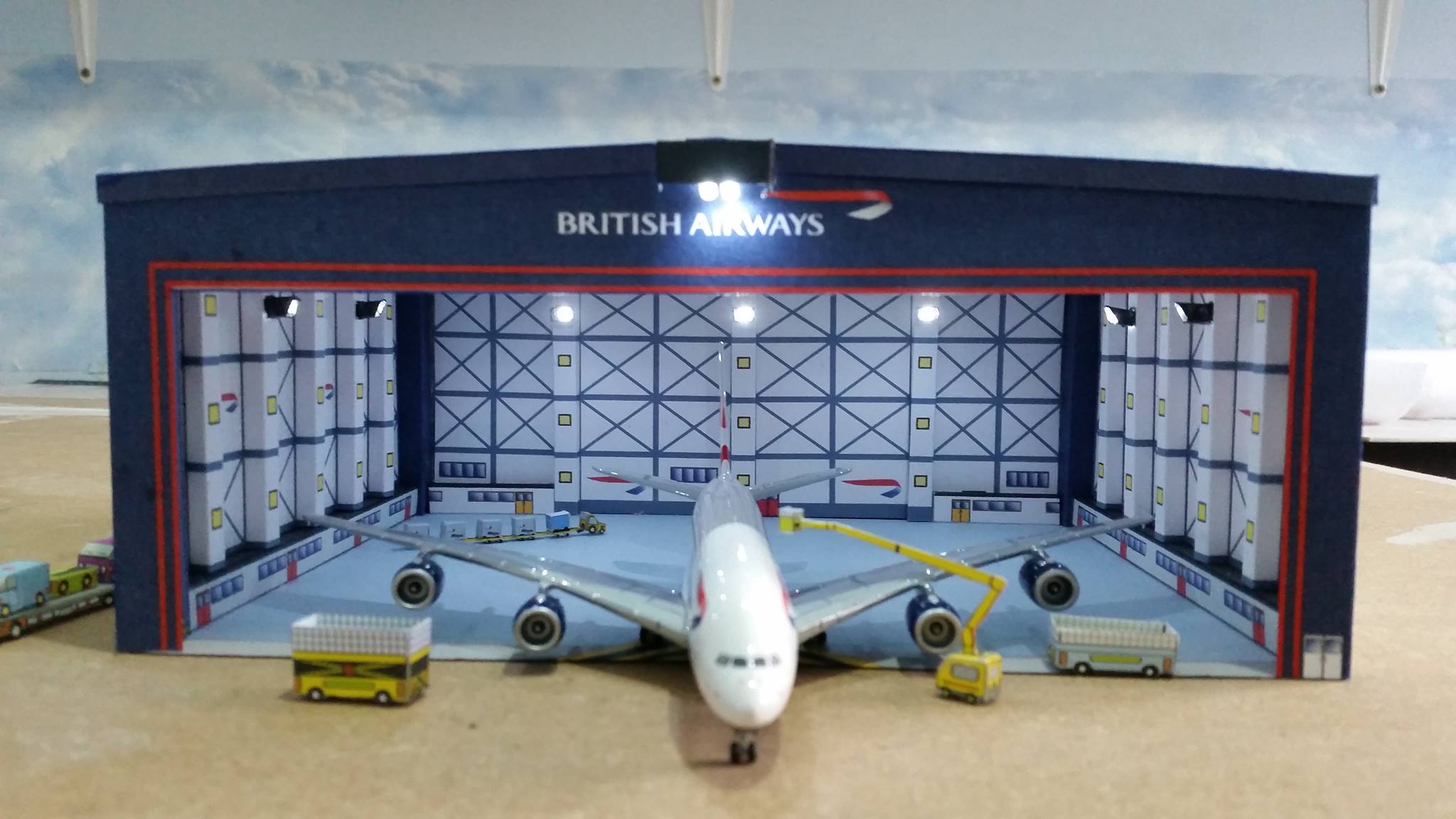 DF: From start to finish, take us through the steps of the design and construction of a hangar?
DS: To begin I utilize Google Earth to find hangar designs, then Google them for clearer pictures. I try to obtain the true dimensions so I can scale the products down to 1/400. If not, I scale the building to the aircraft that are going to use it. In particular, my latest design includes lighting along with gantries and can accommodate the substantial length of the B747-800 and A380.
Next, I draw out my designs on a PC using Open Office, check the colors and dimensions before printing, then print out a draft copy in Black and White for a trial assembly. This prototype is used to check fit and alignment, and alterations are made if required. Sometimes customers may request slight modifications to the design which can be added later. When everything is perfect, the first color model is printed off and constructed.
DF: How long does the design and building process take?
DS: The design process can take days. Normally, I work on a project for a while, then go to another ongoing project, all while making changes, some minor and some major. The design of the new illuminated hangars took around four to five weeks from start to finish initially. However, the process has been perfected to the point where they can be built in three hours, with the lighting taking 50% of the total time.
DF: What material do you use to design your hangars?
DS: The majority of my designs are made from 210 GSM Grade White Card, which can be doubled up when required. The strength of my buildings depends on the number of folds I include in the design. If I can't include folds, I construct ribs which can be glued on the inside to add rigidity to main walls and structures.
DF: Any future plans?
DS: I would like to construct World War II (WW2) Style military hangars and buildings along with some 1960s & 70s buildings with matching ground foils. They will complement my classic aircraft collection.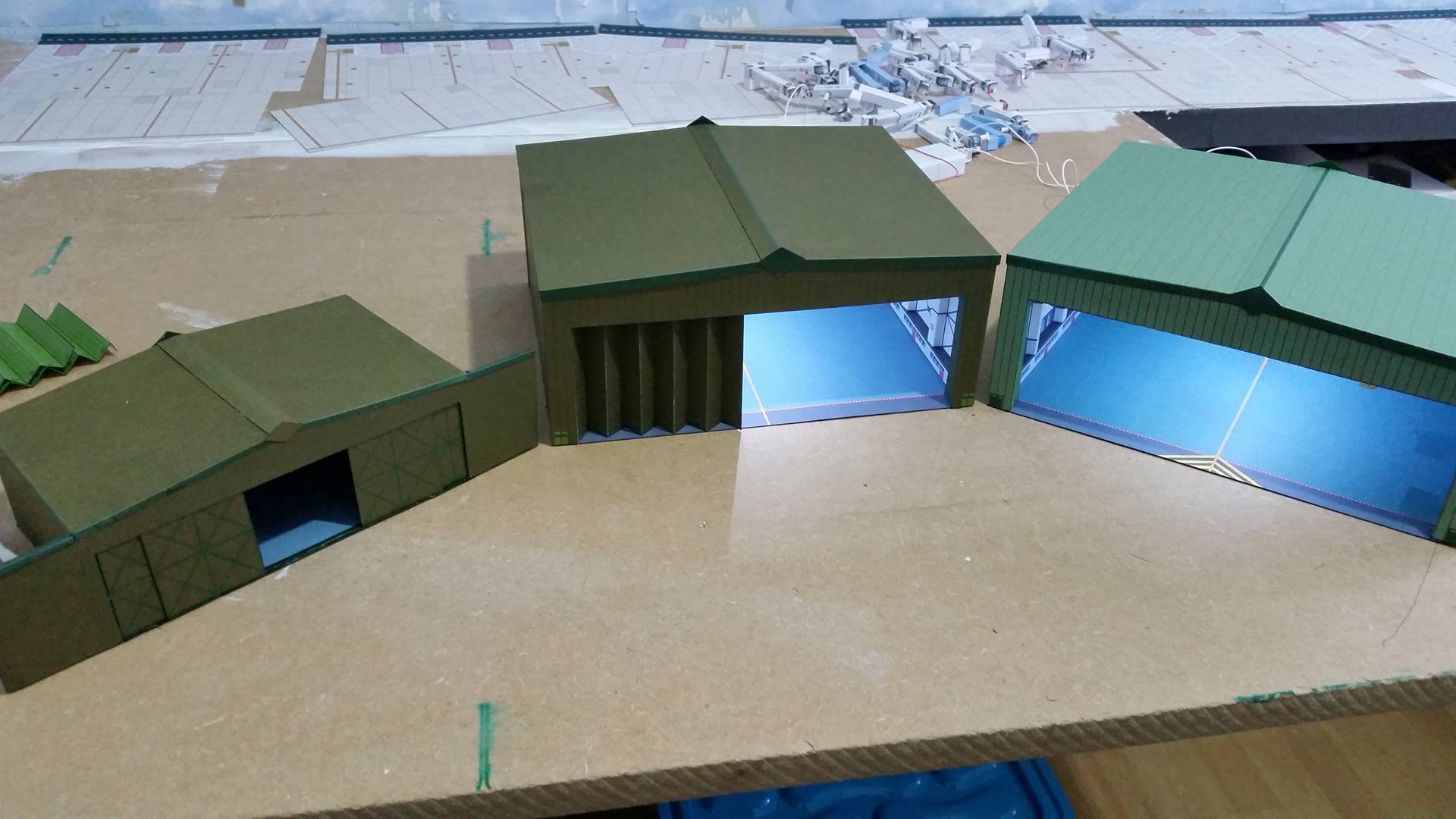 DF: How much do your products cost?
DS: I try to keep the cost of my buildings as low as possible, as the largest illuminated hangars are around £30.00 (36 USD) which is around 50% of the cost of the plastic variants available to date. My products are more detailed, and can be custom designed to meet customer needs.
DF: What is your web address where people can find and purchase your product?
DS: I have recently started selling my models and foils on Ebay with a great deal of interest and success. In addition, I also encourage keen modelers to join my Facebook group to see pictures of my work as well as that of other members. I like to offer tips and tricks to new collectors in to the model making world, and on occasion we share freebie designs to help them progress!
DF: Thank you again for your time Dave! To visit Dave Southam's Ebay and Facebook page, please see the links below. Thanks again for tuning in for another series of our Manufacturer's Corner!
Click Here to visit Dave Southam's Ebay Shop