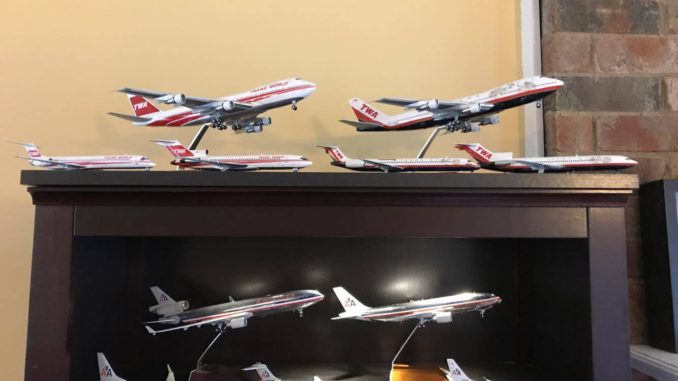 In this Collector's Spotlight Series we take a look at Steve G's extensive collection of 1/200 scale models. As a fan of Delta and TWA, his collection features over 110 models ranging from the Lockheed Constellation to Boeing 747. Steve received his first model airliner at the age of 8 and began collecting diecast airliners in 2007!
Current Location:
Memphis, TN, USA
Collection Scale:
1/200
DF=The Diecast Flier
SG=Steve G.
DF=What led you to develop in interest in aviation?
SG=I've always been interested in aviation for as long as I can remember. Roaming the concourses as a kid never got old for me and traveling to the destination was always the best part of the trip.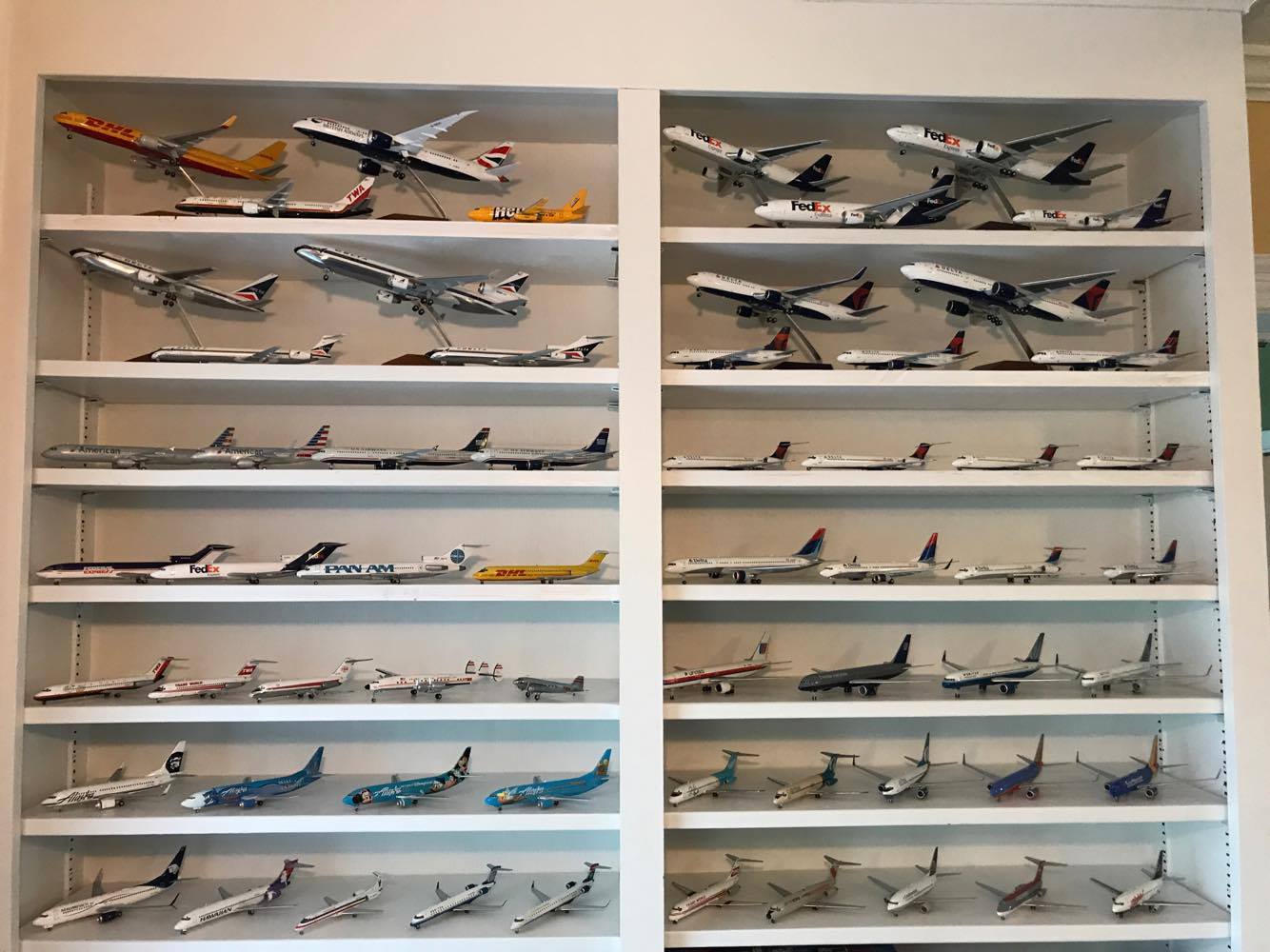 DF=What fascinates you the most when it comes to aviation?
SG=I think it's amazing how many flights there are and how quickly we or something can get somewhere. Here in Memphis, FedEx sends about 150-200 out during a day shift operation and then of course they all come back at night for a larger round. When you're in Atlanta, the fact that there are 10 flights a day to even a smaller market like Jacksonville is amazing to me. Going from Miami to Seattle 100 years ago must have sounded like a horrible trip. Now, people will complain about a few hours instead of days if not weeks. Despite all of the complaints about leg room, security lines, etc…the speed that we can get somewhere is taken for granted.
DF=When did you start your diecast aircraft collection? What was your first model?
My very first diecast model was an InFlight 200 TWA 747-100 Twin Stripes (Solid titles) that I received as a gift from my wife in 2007.
DF=What is your favorite aircraft?
SG=The 747-100. The 707 was definitely revolutionary, but I never had the privilege to get a ride on one or even remember a time when they really existed. I do remember 747-100's, though and to me, the 747-100 represents the very best of American aviation. Now that the 747's are becoming rare, the original version becomes even more appealing.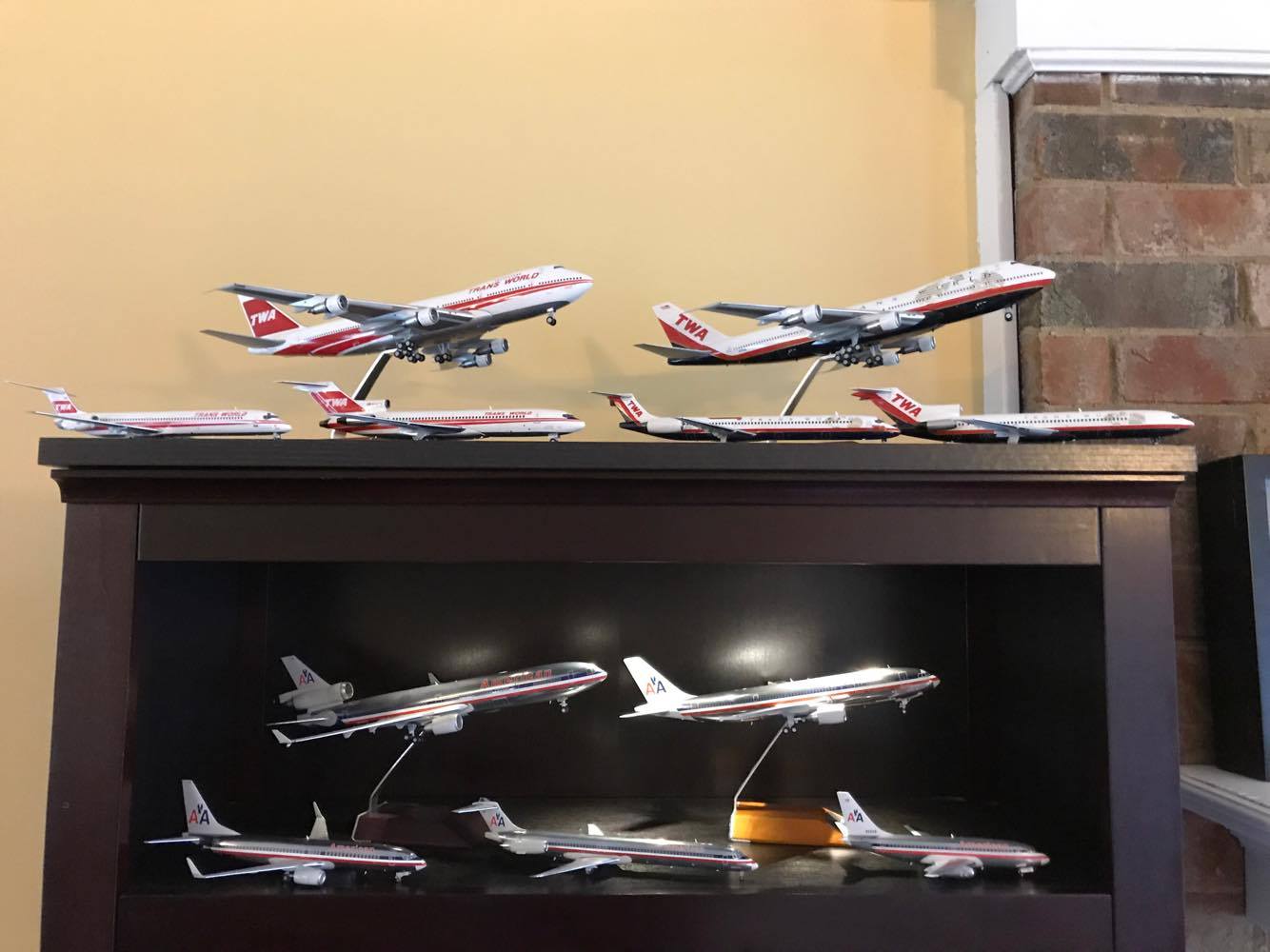 DF=What is the favorite aircraft in your collection?
SG=The TWA 747-100 Twin Stripes (Solid). It's why my wife probably got it for me to begin with. I used to fly on TWA a lot when I was a kid and my second to last ride on TWA was on a 747-100 in 1997. TWA certainly had its fair share of problems that led to it having an aging fleet, but one can still appreciate the longevity of the 747 classics.
DF=How many diecast aircraft are part of your collection?
SG=110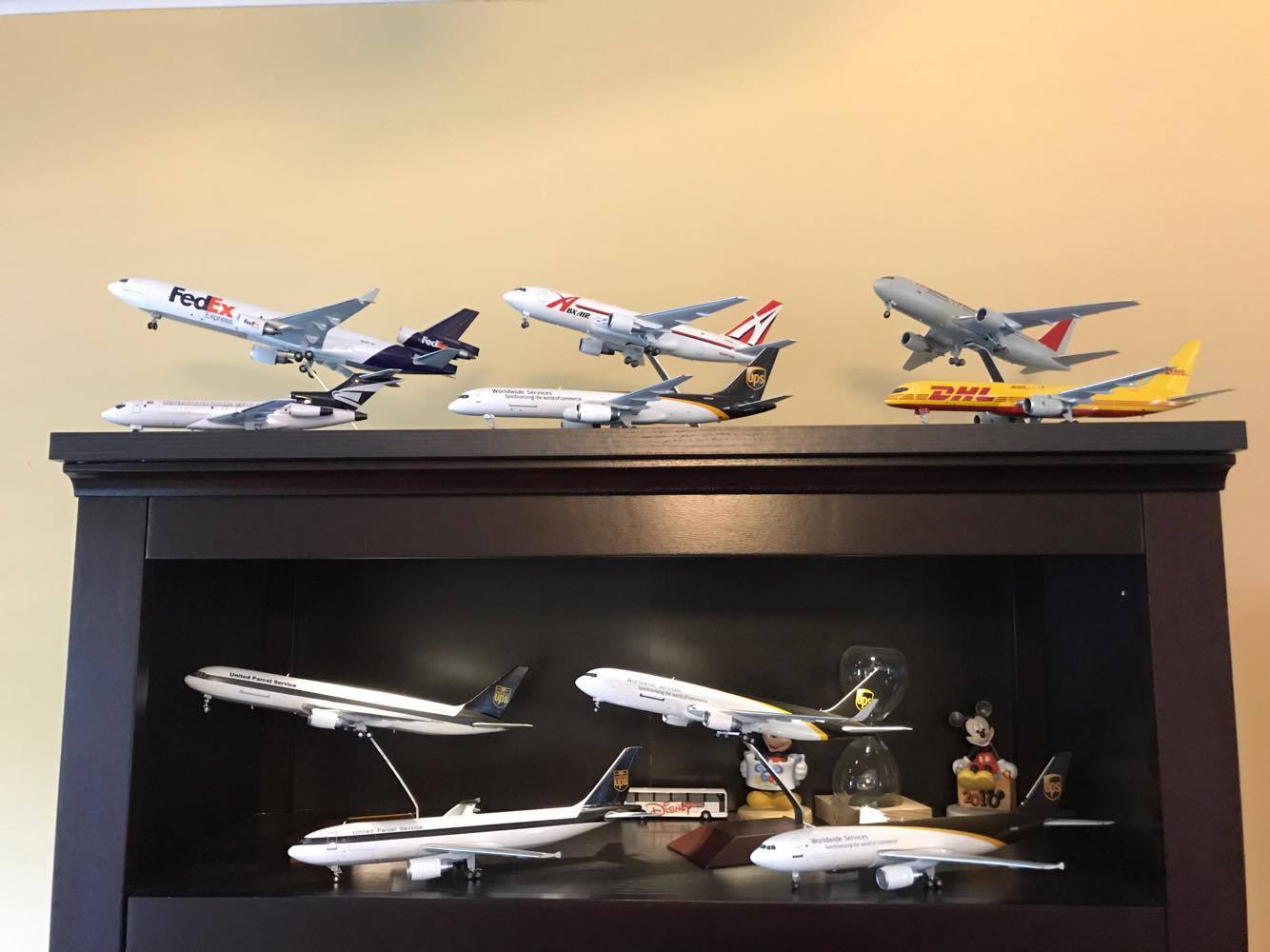 DF=Most desired model you're currently seeking?
SG=I would really like to see more releases of currently unavailable Delta widgets and TWA Twin Stripes models.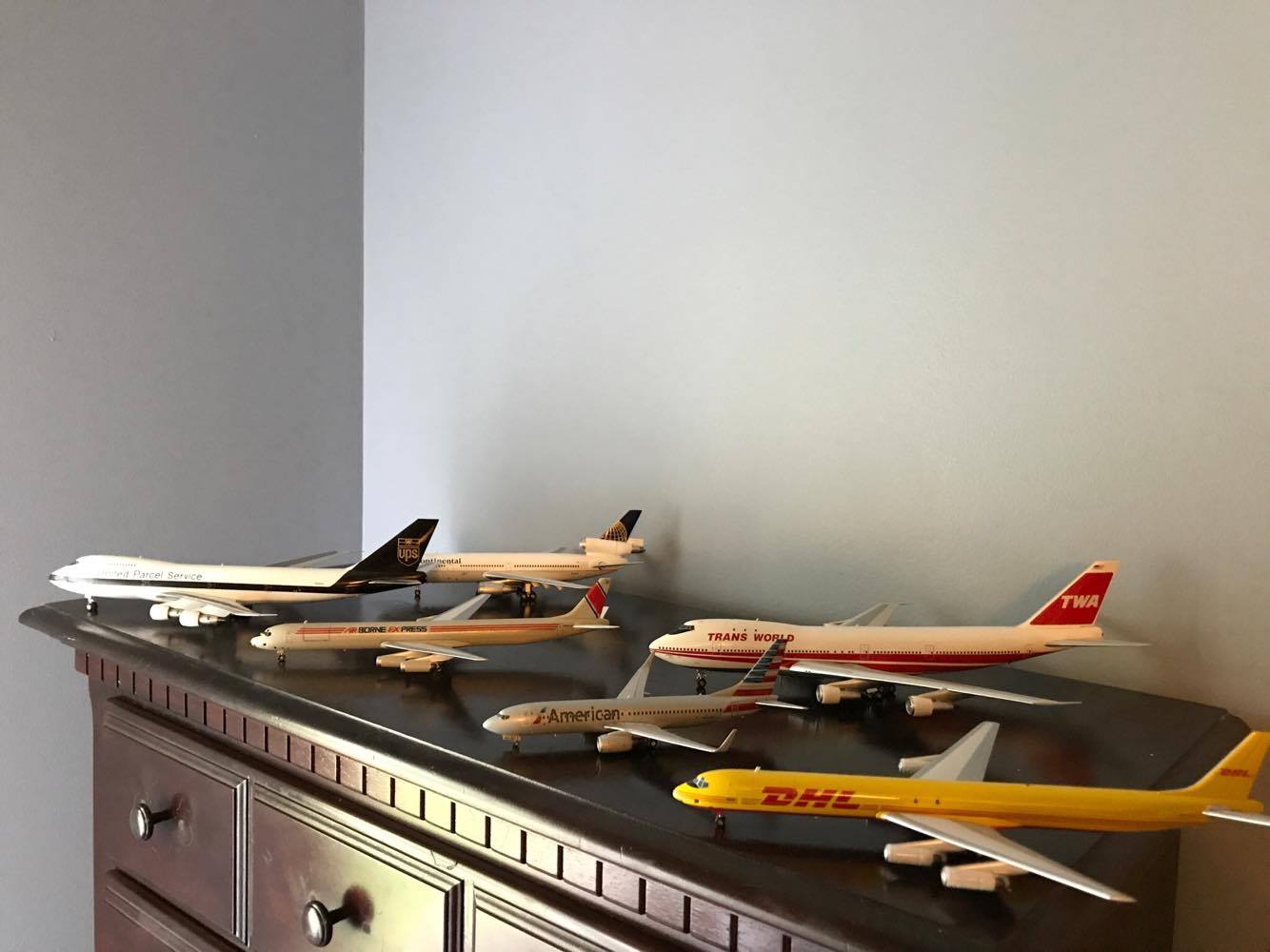 DF=Do you have any plans to expand your current collection?
SG=Absolutely.
Want to be part of our Collector's Spotlight? Send us photos of your collection to diecastflier@gmail.com!