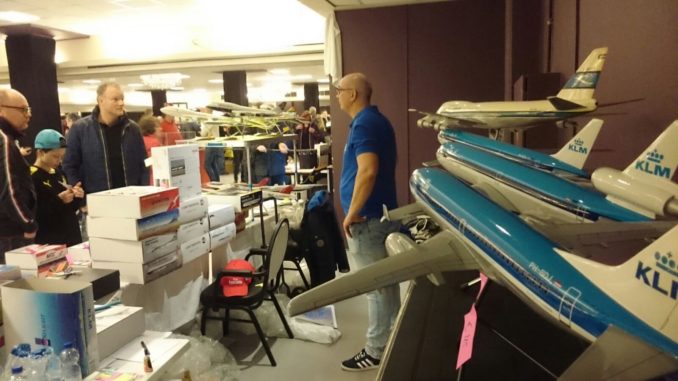 Last year's inaugural Amsterdam Aviation Collector's Fair (AACF) was a success. Over 1,000 aviation enthusiasts attended the event, and exhibition space has already sold out for this year's show. We recently had the opportunity to chat with show organizer Patrick van Rooijen about what's in store for this year's fair. Model Airliner Magazine is the official partner of this year's show. We invite you to stop by our booth where we will have copies of the latest issue of Model Airliner Magazine.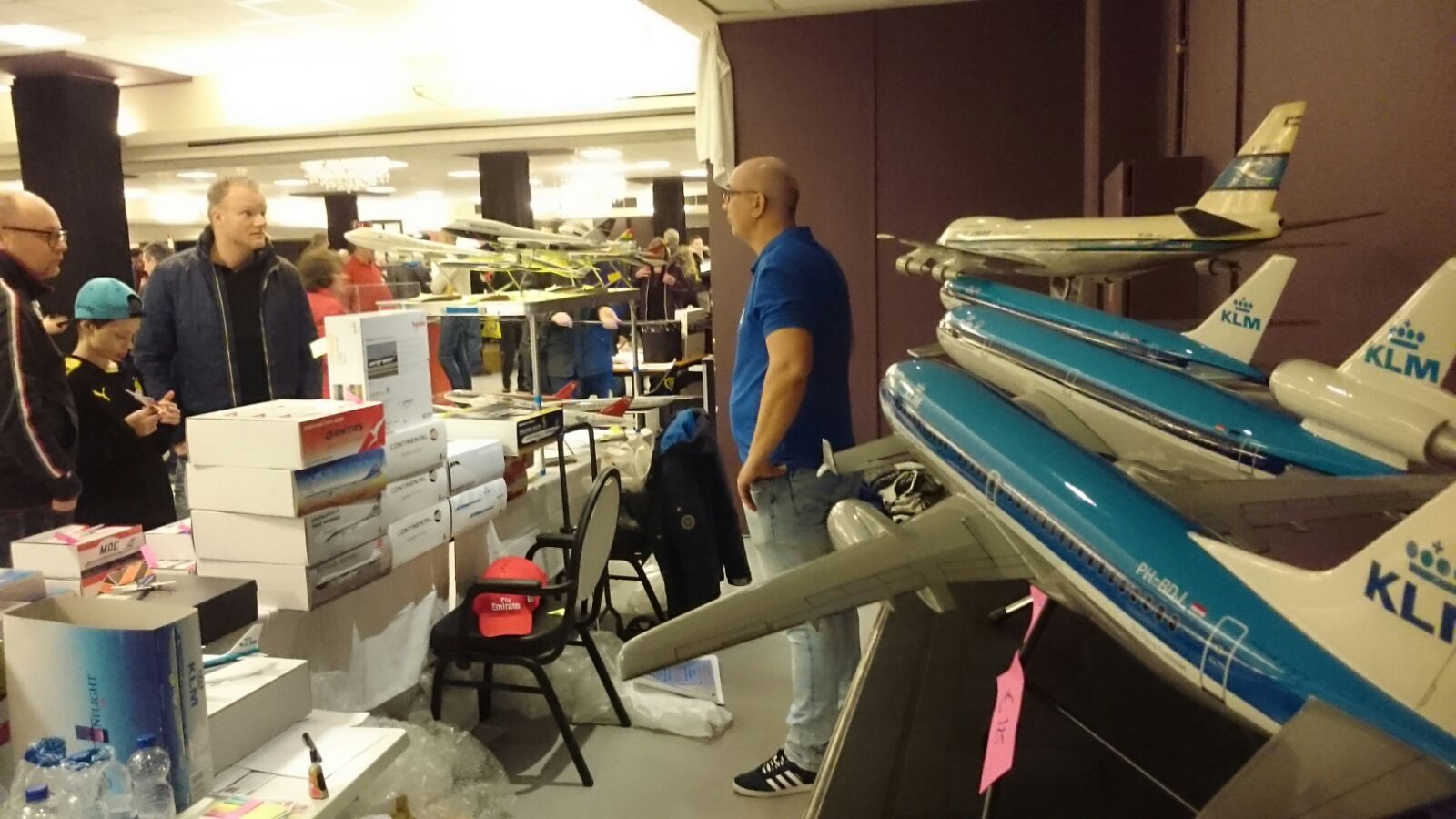 MAM: You guys certainly had a very successful fair last year. How many vendors are you expecting for the 2019 show?
PVR: For this year's show we'll have approximately 130 vendors and have fully booked our maximum number of tables which is 271. Last year we had 113 vendors with 207 tables.
Although we cannot increase the size of the exhibition room, we've been able to grow the fair by changing the way we handle and place the tables. Attendees can expect more 'shops' in the hall (stalls placed in a U-shape), but the aisles will be just as spacious as they were last year.
MAM: How many attendees did you have at last year's fair?
PVR: Last year we had 1,030 visitors, which was huge for a European indoor aviation collectors show. This year we expect to go over that number, although we will be happy if we have the same amount of visitors as last year.
MAM: Who are your sponsors for this year's fair?
PVR: We're very excited to have Model Airliner Magazine on-board as our official partner again this year. We have a perfect relationship, as we promote Model Airliner Magazine and they help us with the worldwide promotion of our show.  We have a lot of other promotional partners as well, and you can visit our website www.aviationfair.com for the complete list.
MAM: What kind of items can the aviation enthusiast expect to find at the show?
PVR: Our show will offer at least 542 meters of aviation-related items of which around 80 meters will be is diecast only (1/500, 1/400 and 1/200 scale collectibles). Furthermore, there will be stalls with diecast and other aircraft models (72 meters), books and magazines (47 meters), safety-cards and timetables (44 meters). Aviation memorabilia, and art (97 meters), flight gear, instruments and parts (40 meters), photos and slides (55 meters), postcards (37 meters) and lots of other stuff such as dioramas, and t-shirts will be available.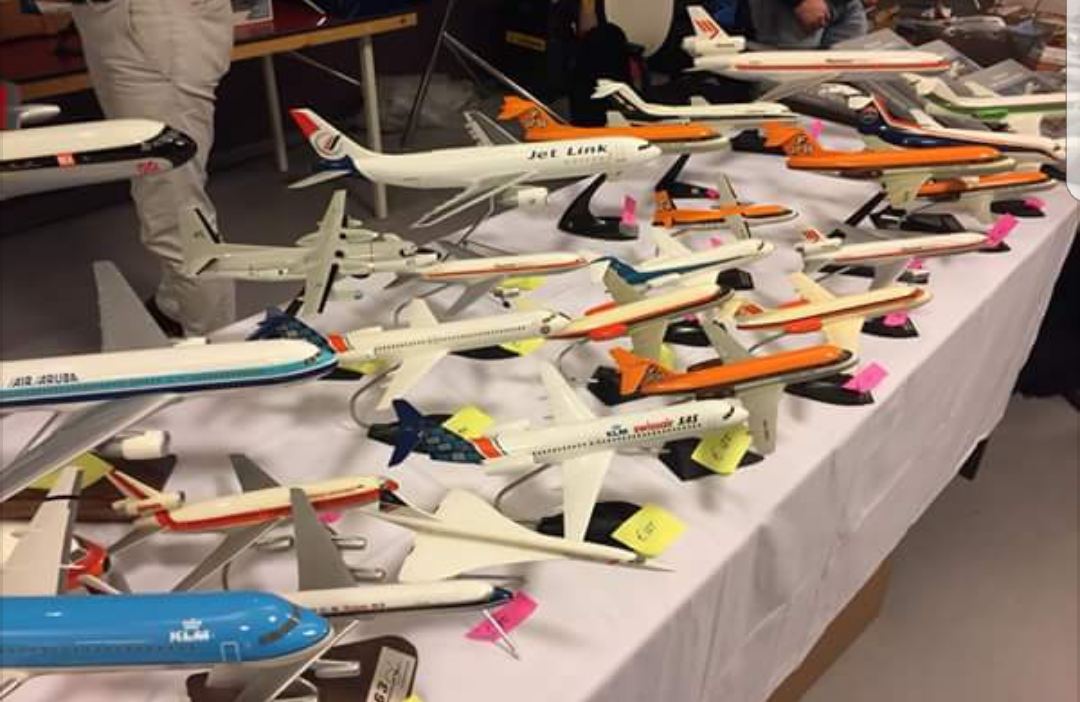 MAM: Will you have any new attractions or activities at this year's event?
PVR: Since our show is new, we focused on growing the numbers by changing the floor plan and limiting the number of front tables per exhibitor, while attempting to attract new exhibitors. We have been very successful with both. Various new military exhibitors and scale modeling/diorama exhibitors will be in attendance. Over 30% of our exhibitors will be new. Unfortunately, we had to put some of last year's exhibitors on a waiting list. We sent out an email to all of last year's exhibitors first, but like us, they didn't expect a large number of registrations from June 2018, the opening date of the registration. Considering what happened with this year's event, we expect the 2020 event to sell out very quickly.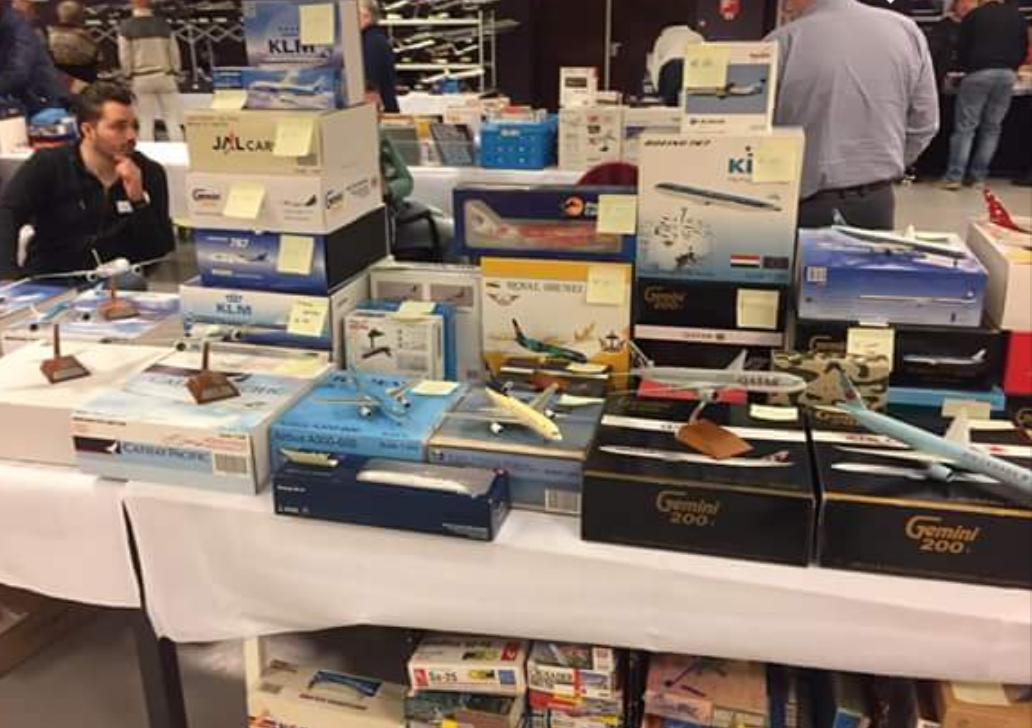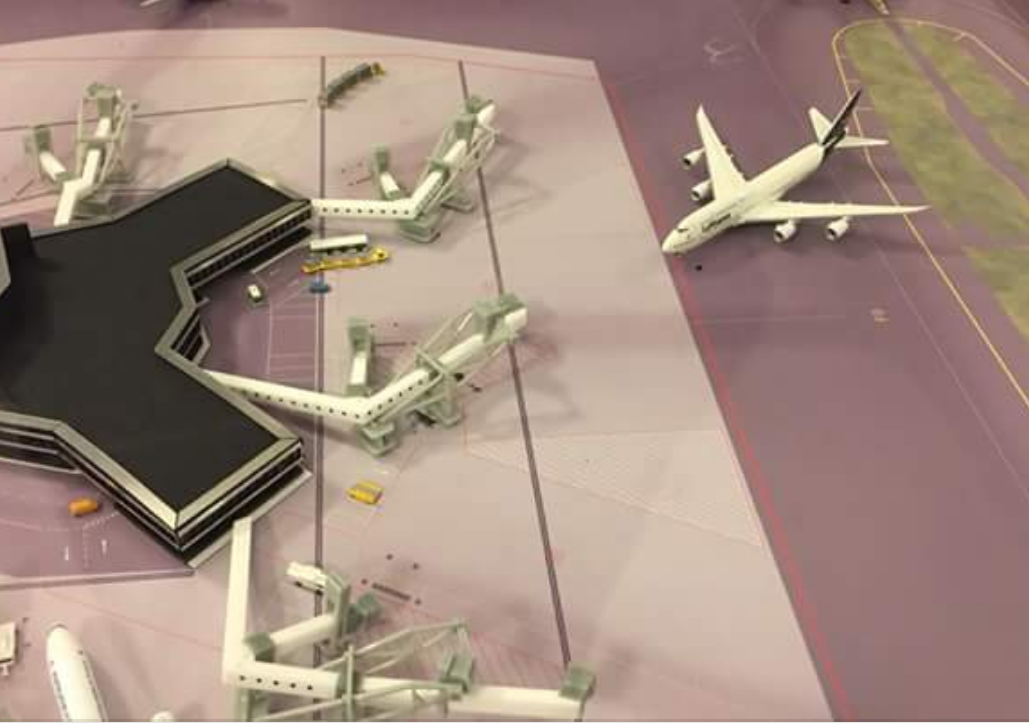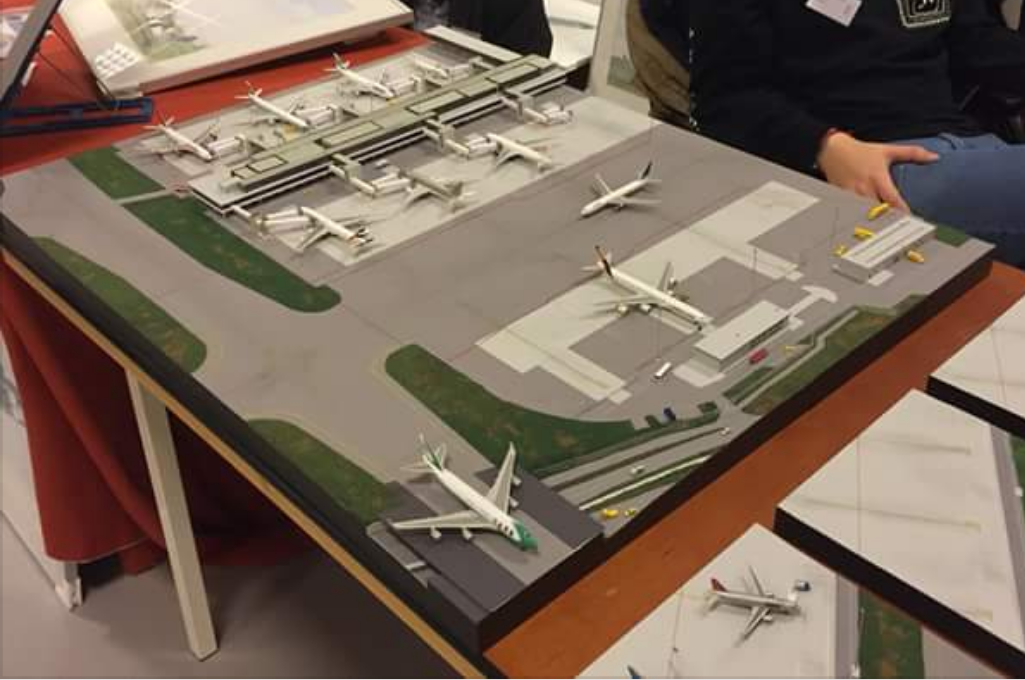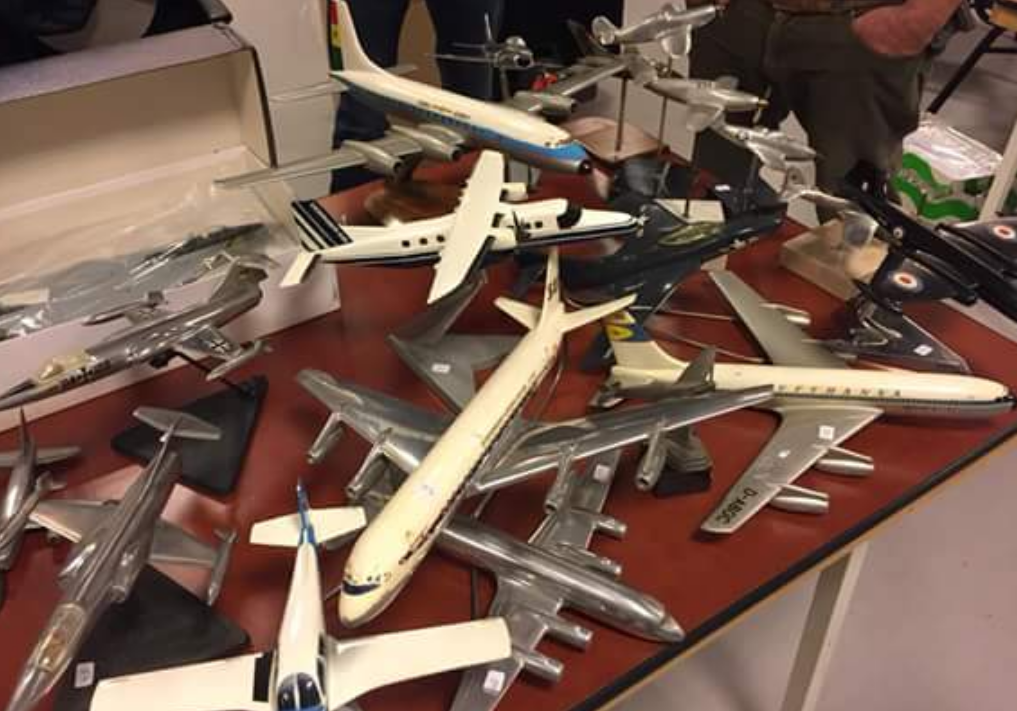 MAM: Where is the event located?
PVR: The show will be held at Van der Valk Hotel A4 Schiphol located in Hoofddorp, very close to Schiphol Airport. They have a free shuttle bus from Schiphol Airport, and it takes only 10-15 minutes to travel from the airport to the hotel. For the exact location details, you can have a look at our website www.aviationfair.com.
MAM: What parts of the world will visitors and attendees come to Amsterdam from?
PVR: We have exhibitors and vendors from all over the world. 50% are from Holland and 50% are from the rest of the world including the United States, United Kingdom, France, Germany, Japan, Turkey, Belgium, Canada, Poland, Hungary, etc. We expect visitors from all over the world. Last year, we had attendees from Japan, Taiwan, Mexico, United States, Canada and all over Europe. There will be a lot of first time visitors from all over the world as well as returning visitors who can't wait to visit our show again. We are very proud we have succeeded in bringing so many aviation enthusiasts together in one location.
MAM: Who makes up the planning team for this year's event?
PVR: We have the same team as last year and are not planning to make any changes. We work very well together, are all three very different and we think that is why it works so well for us. The team consists of Arjan Vaarwater, who is responsible for the promotional stuff (flyers, banners, etc.), Rutger van Hasselt, the one who is always thinking "outside the box" as well as myself. I'm responsible for Facebook promotion as well as the website updates and serve as the main point of contact for exhibitors.
MAM: Are there a lot of aviation enthusiasts in Amsterdam?
PVR: The Netherlands is home to many aviation enthusiasts. We have six civil airports in Holland, which is a large number for such a small country.
MAM: Do you have any other information you would like to share with our readers?
PVR:  We, the Amsterdam Aviation Collectors Fair team, welcome every aviation enthusiast to enjoy a lovely day of aviation at our show. We organize this show because we love aviation and enjoy our trips to other countries to share our love. We want to give something back to our fellow enthusiasts abroad as a thank you for having us as their guests.
MAM: What is the admission fee? Do the proceeds benefit a certain cause?
PVR: The admission fee is €2 euros. We try to keep admission and table fees as low as possible to give everyone the possibility to participate or attend. The eventual proceeds will be used for further promotion for our show and aviation in general.
MAM: Where can enthusiasts learn more about the show?
PVR: For more information on the Amsterdam Aviation CollectorsFair, please visit www.aviationfair.com or our Facebook-page: www.facebook.com/aviationfair.