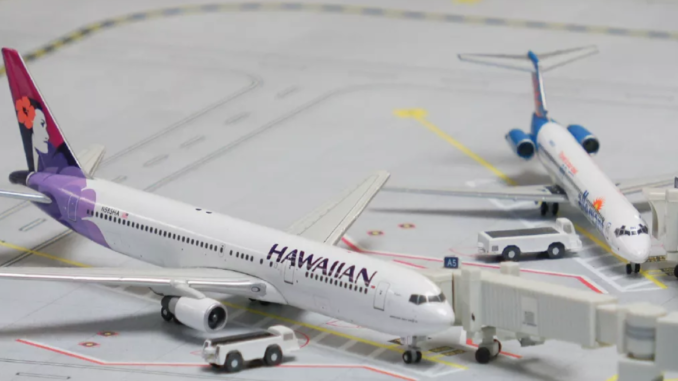 While growing up in the suburbs of Philadelphia in the 1960s, Elliot Epstein was surrounded by aviation and airplanes. Frequent visits to the observation deck at Philadelphia International Airport sparked his curiosity when it came to aviation. Today, Epstein heads one of the most popular diecast aircraft manufacturing companies in the world, GeminiJets. This year, GeminiJets will celebrate its 20th year of business. We recently had the opportunity to chat with Elliot about his love of aviation as well as his success with GeminiJets.
MAM: Model Airliner Magazine
EE: Elliot Epstein
MAM: When did you first come up with the concept for GeminiJets? What inspired you to do so?
EE: I grew up in the suburbs of Philadelphia in the 1960s and was surrounded by aviation and airplanes. The Lockheed Electras, Convairs, 707s, DC-8s, and Caravelles made lots of noise, smoke and easily captured your attention. Also during that time, airports had observation decks, and I would spend every weekend at the one located at Philadelphia International Airport. There were also neighboring airports, within two hours of Philadelphia that I visited including New York JFK, Newark,  LaGuardia, Washington National and Washington Dulles. You always saw a wide variety of aircraft at each airport, which made each airfield unique. I feel that deregulation took away the uniqueness of airports. We also had Dover AFB, and McGuire AFB nearby. This enabled me to build my knowledge of military aircraft. The C-5 Galaxy which was flight-tested in Atlantic City, used to fly over my house at least 25 times a day.
Airports were also very different places back then as you could walk up to the gate agent and ask for a cockpit tour. Today things have certainly changed due to security. One thing I also remember is that the sources for referencing different aircraft types were very limited. It was hard to figure out aircraft variants if you didn't know someone at an airport. British aviation enthusiasts stores began publishing aircraft identification books and I was an avid reader and collector of these.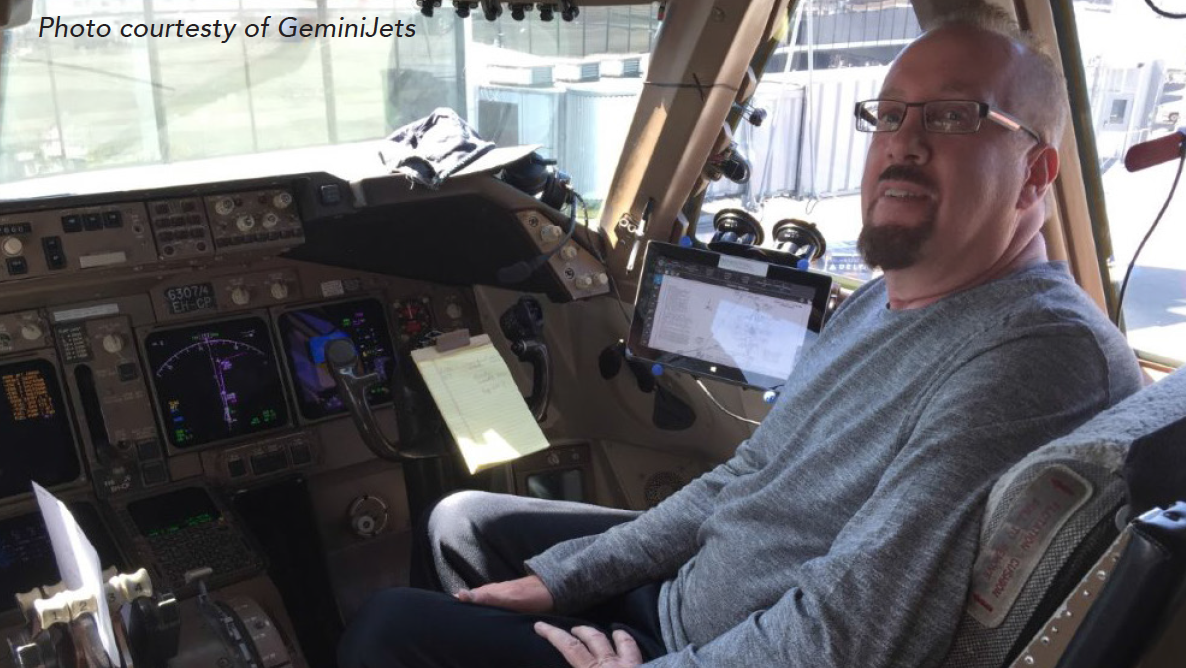 After graduating high school in 1979 I began working in the casino business to earn some money while figuring out what I wanted to do with life. I also worked part time on the ramp at the Atlantic City Airport and worked a host of casino flights operated by aircraft such as the L1011 and DC-8. I later went on to start a tour company which flew Convair 580s and Dash 7's and became entrenched with airline operations. In 1995, I relocated to Las Vegas and worked for an airline at the manager and director levels.
Throughout my entire life I also collected model airplanes. By the mid-90s I had obtained quite the collection of aircraft from all over the world. I noticed that one of the 1/400 scale manufacturers, Dragon Wings, produced models that catered to mostly Asian air carriers. I saw this as an opportunity to make the diecast industry better, by manufacturing models that featured air carriers from the Western world.
MAM: How long did it take from the initial planning stages of GeminiJets to the launch of your first model?
EE: Starting in 1996, my business partner and I made several trips to Hong Kong to toy fairs, where factories had representation for those who were looking to have products made. We finally locked in an agreement with a factory and began working on the initial tooling for the 1/400 scale Boeing 747-400, Boeing 747SP and Boeing 707. Development went on during 1997 and 1998. In the Fall of 1998, we received our first sample of Boeing 747-400 models and secured a building in Las Vegas. That is when Airliners Distributing Incorporated (ADI) and GeminiJets was born and initial sales began in January 1999.
MAM: What was your first model release?
EE: Our first release was a 1/400 scale Virgin Atlantic Boeing 747-400, Lady Penelope GJVIR001.
MAM: What has been your best selling model of all time?
EE: When it comes an aircraft type, the Boeing 747 models sold well for the first 15 years, especially the -400 variant. In terms of the fastest selling model, that was Icelandair. In regards to the popularity among the air carriers, I would say Delta, American, British Airways, Emirates and Southwest.
MAM: What product lines are available from GeminiJets?
EE: GeminiJets  is the default 1/400 scale line, Gemini200 is our 1/200 scale line, GeminiMACs is our 1/400 scale military line, and GeminiGA features our general aviation aircraft models. Although the GeminiGA models have typically been produced in 1/72 scale we can't guarantee that will be the only scale for them down the line.
MAM: Model moulds can be quite expensive? What is the average cost of one aircraft mould? How long can it be used for?
EE: The mould cost can be very expensive. When we began operations, a 1/400 scale narrowbody mould was around $10,000.
Widebody 1/400 scale pricing began at around $12,000. Today the same 1/400 scale moulds range from about $15,000 for narrowbody, and $20,000 widebody model. When it comes to 1/200 scale moulds those initially started at about $15,000-$20,000. Today a 1/200 scale A380 mould can cost $50,000 or more.
MAM: How many employees does GeminiJets/ADI have?
EE: We have about 6 employees total including myself. This is solely at the Las Vegas operation. We also have a contract manufacturer that employs thousands.
MAM: How do you determine what types of models to release?
EE: When it comes to determining what models to release we look at several things. One of them is market trends. I'm very astute to the airline business and of what is going on. We also look at the past history of sales. We produce about 60% of our model releases based on sales history. About 30% of our releases revolve around our business with airline customers. However, I'm a big fan of historical models so I like to see at least 10% of the releases feature a historical aircraft type. The entire process can be expensive as we have to pay licensing and royalty fees.
MAM: Can you take us through the design and development process?
EE: Artwork for a model release takes hours to create. The first step of the process is to send an image of the aircraft we'd like to produce to our graphic designer. We send pictures of the specific aircraft featuring details such as its registration, and livery. Our graphic designer, who is located in China will then create a rendering of these images and convert them to artwork. Once this rending is created it is passed along to me for final review.
Typically the artwork has 15-20 corrections that need to be made, prior to it being finalized. We make every attempt to be as accurate as possible. However, this can be challenging due to the geographical distance between our headquarters and graphic designer. I then spend two and a half hours correcting the artwork on each model. After completing the initial corrections, the artwork is resent to our graphic designer who makes the corrections and then passes the image back to me. Normally the 2nd round of corrections takes an hour. If further corrections need to be made, we will do a 3rd round of them.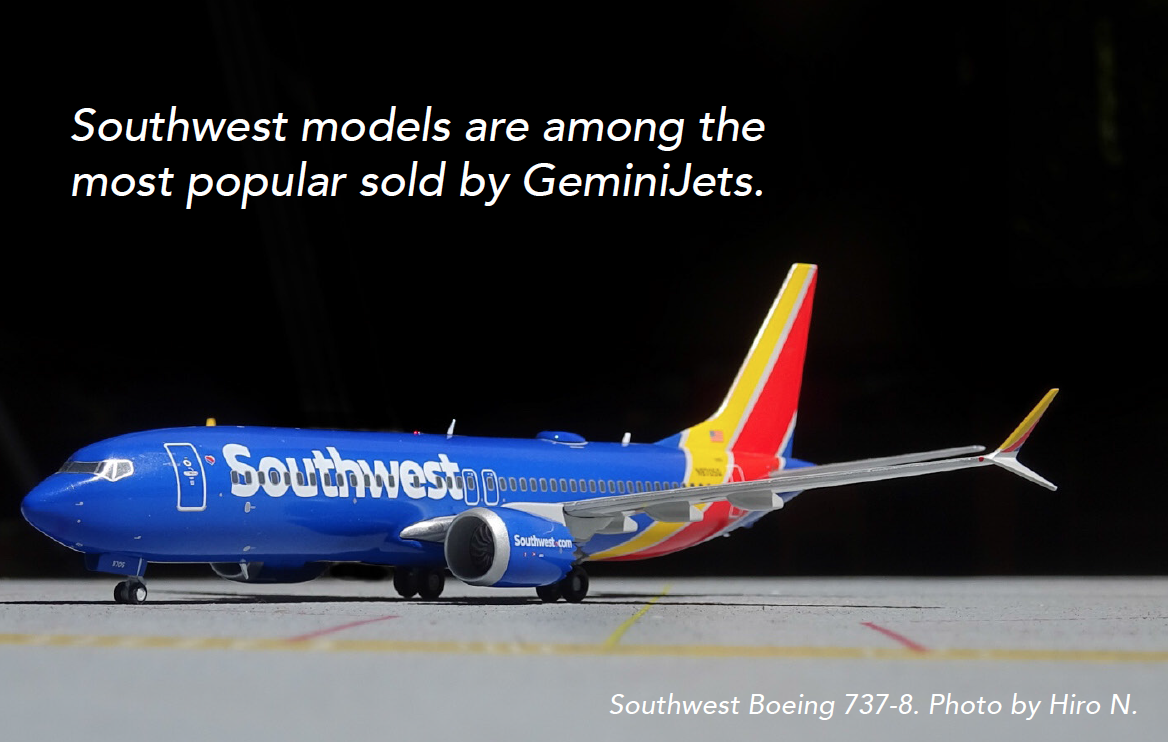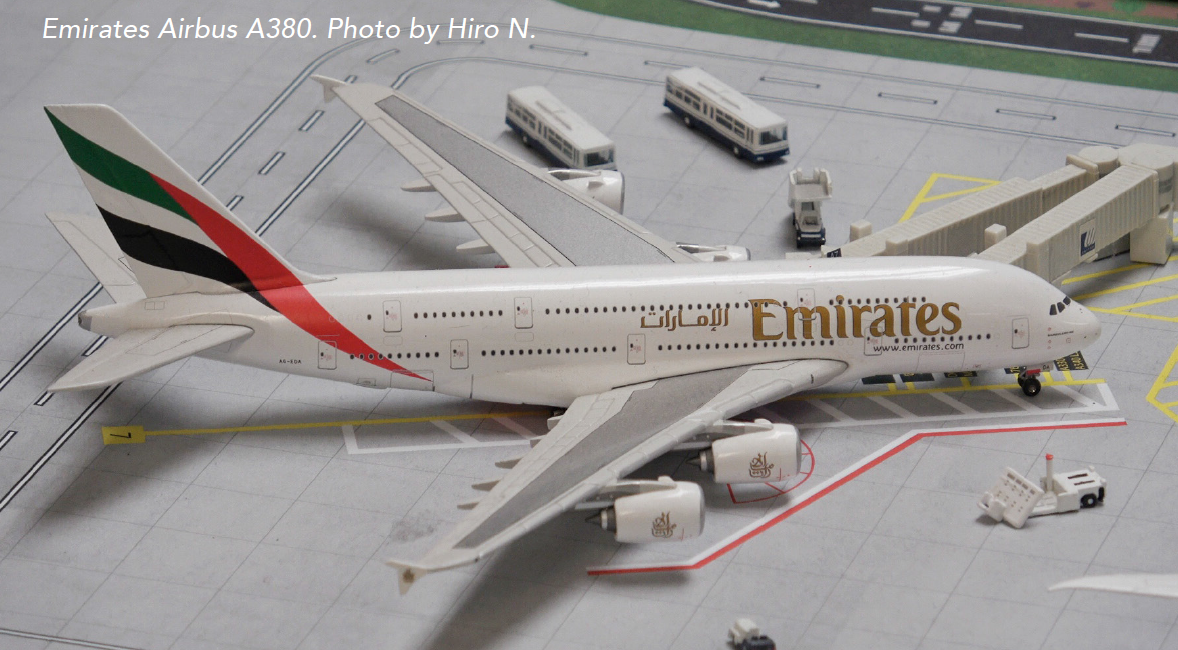 Once the artwork is finalized, the production starts, but overall the entire process takes about 90 days from start to finish. Early on the factories ran 24 hours,  and everything from mould development and injections, to painting and packaging was completed in house. However, Chinese government restrictions have slowed down production time of a given model. Factory workers are now limited to 8 hour shifts and due to environmental restrictions painting and printing now take place at separate facilities.
MAM: How do you determine the number of pieces you'll produce of each model?
EE: We look at previous sales. When it comes to 1/400 scale we'll produce about 1000 pieces of those models that have sold well in the past, and 500 of those that haven't sold as well.  In terms of 1/200 scale numbers, we will produce 500-800 pieces of popular models, and around 400 of those that are not as popular. However, there are always exceptions to this rule.
MAM: Last year, you announced plans for a new airport. Can you give us a little hint of what it might feature and plans for its release?
EE: Not too much, but the new terminal will be available before years end.
MAM: Looking back over the past 20 years, what are you most proud of?
EE: That we've worked very hard at GeminiJets and put in lots of long hours to make sure our work is error free. We take pride in ensuring the accuracy of each individual model. I personally work about 80 hours a week and have sacrificed family time to ensure the company remains successful. I've never spent more than 24 hours away from this business.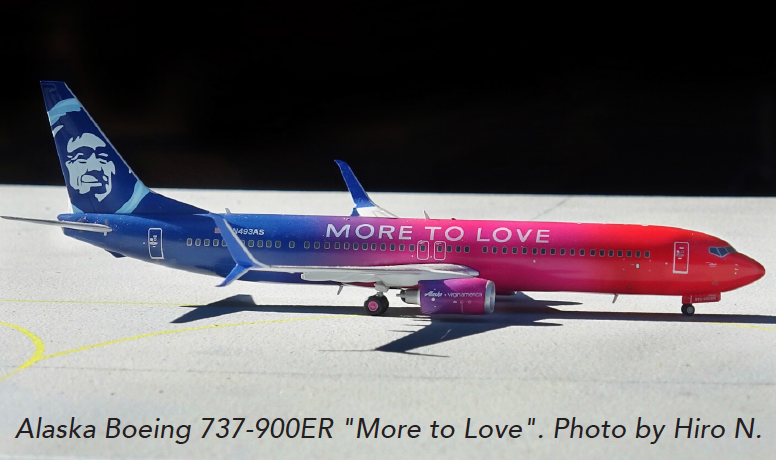 MAM: What do you hope to accomplish in the next 20 years?
EE: We'd like to continue to be the market leader in diecast aircraft sales.
MAM: Over the past 20 years, have you seen the diecast aircraft collecting market grow?
EE: We have seen the market grow for the most part, but it has plateaued over the past couple of years. With social media, everyone is so connected I feel that at some point you reach a finite number of potential customers. Today, our core clientele is under 30 years old whereas before it was the older collectors.
MAM: When it comes to diecast aircraft models, what sets GeminiJets apart from the other manufacturers?
EE: Our research that goes into the development of each individual model release. We are also proud of our customer support. If you have a question please feel free to call or email us!
MAM: Thank you for your time Elliot! We wish you continued success over the next 20 years!
For more information about GeminiJets please visit www.geminijets.com