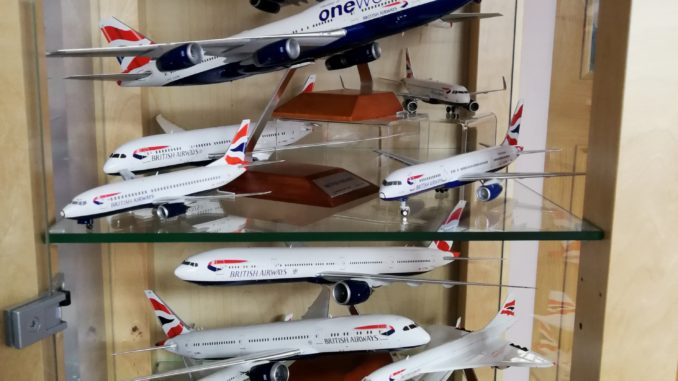 Our latest Collector's Spotlight Series takes a look at one at model aficionado's impressive collection of British Airways models.
Current Location: London, United Kingdom
Collection Size: 300+ Diecast Models
DF=The Diecast Flier
SW=Steve Wilson
DF: What excites you the most about aviation?
SW: It's the nearest we'll ever get to flying like Superman. I love to travel and so it's just the thrill of being in touching distance of some of the most amazing places in the world to visit!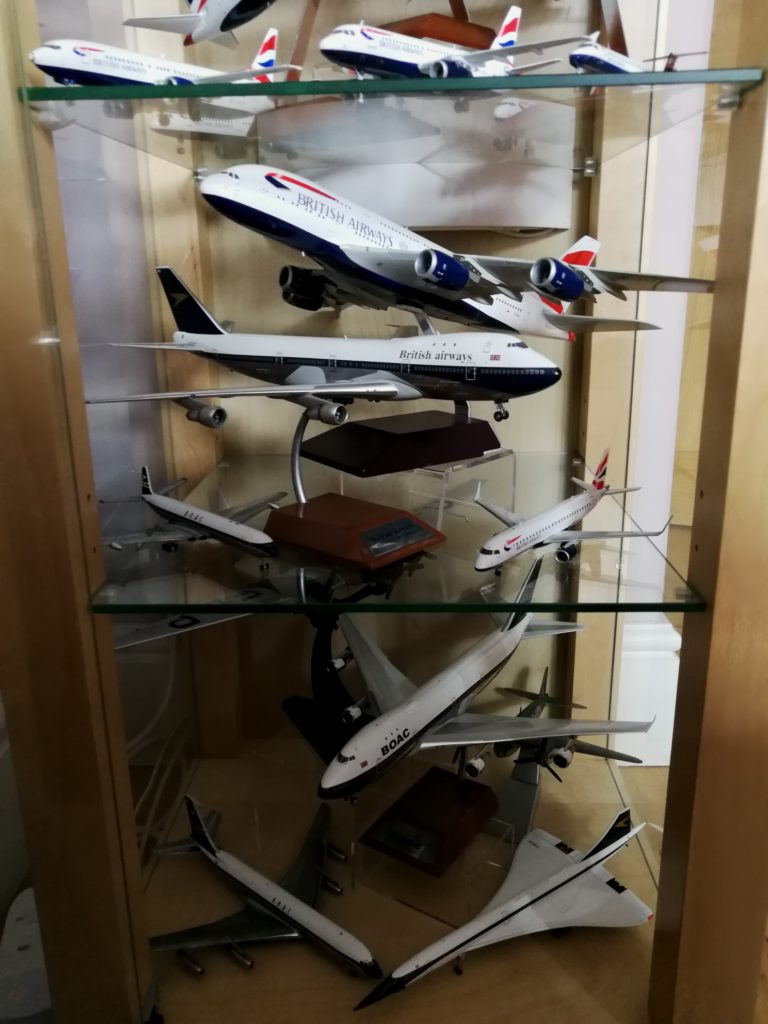 DF: How long have you been a diecast aircraft collector? What was your first model?
SW: I started out collecting World War II 1/72 scale diecast aircraft models in 1999, the first being Corgi AA32002 Hawker Hurricane MK 1 Nightfighter 213 Sqn. I still have the model on display today. My first civilian model was a 1/400 Gemini Jets British Caledonian BAC111-501EX. It was the first plane I flew on as a 10 year old kid from London Gatwick to Geneva.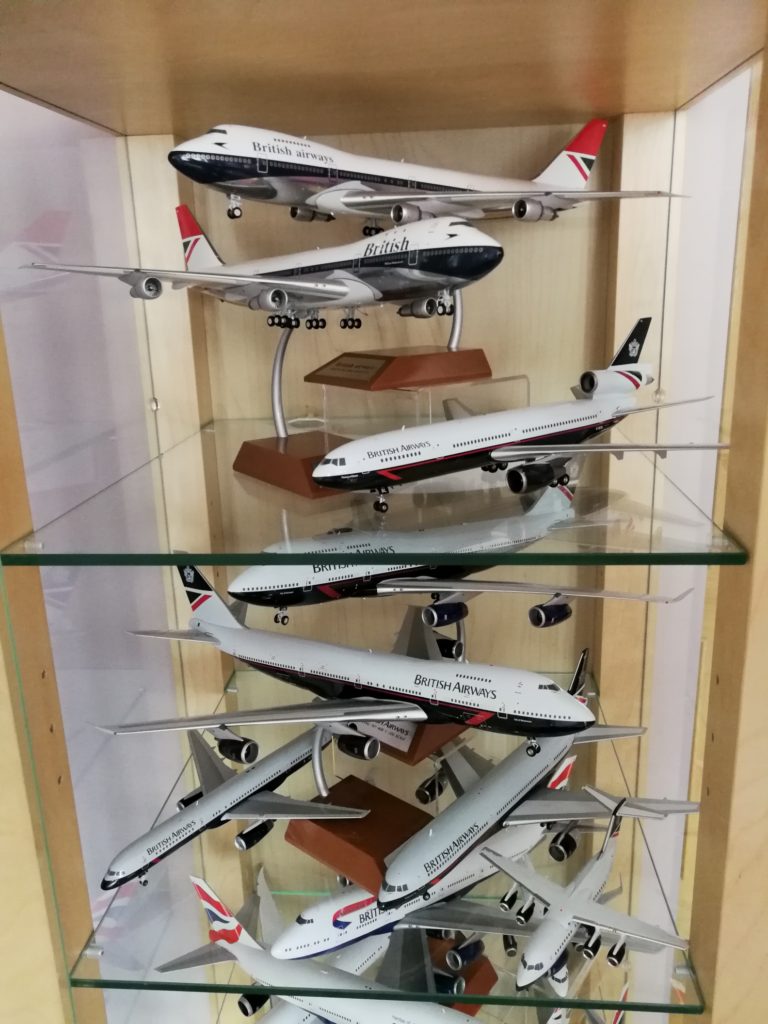 DF: What inspired you to develop a collection of British Airways aircraft?
SW: I've always  had a passion for the development of British civil aviation, right back to the pioneers of the Inter-War, to the political shenanigans of the modern era and merger of several airlines to finally create British Airways.
DF: What type of scale model sizes are part of your collection?
SW: Military wise I only collect 1/72, it's a nice scale for detail. I like being able to display the big four-engined bombers like the Lancaster and B-17's in a standard Ikea cabinet.
Civilian wise I always intended to just collect 1/400. There's a large collection of British Airways, BEA and BOAC models to seek out. I saw Aviation Retail Direct's BOAC 747-100 with the polished belly in 1/200 and fell in love! So decided to expand into that scale. Luckily I've a very understanding partner who indulges my hobby!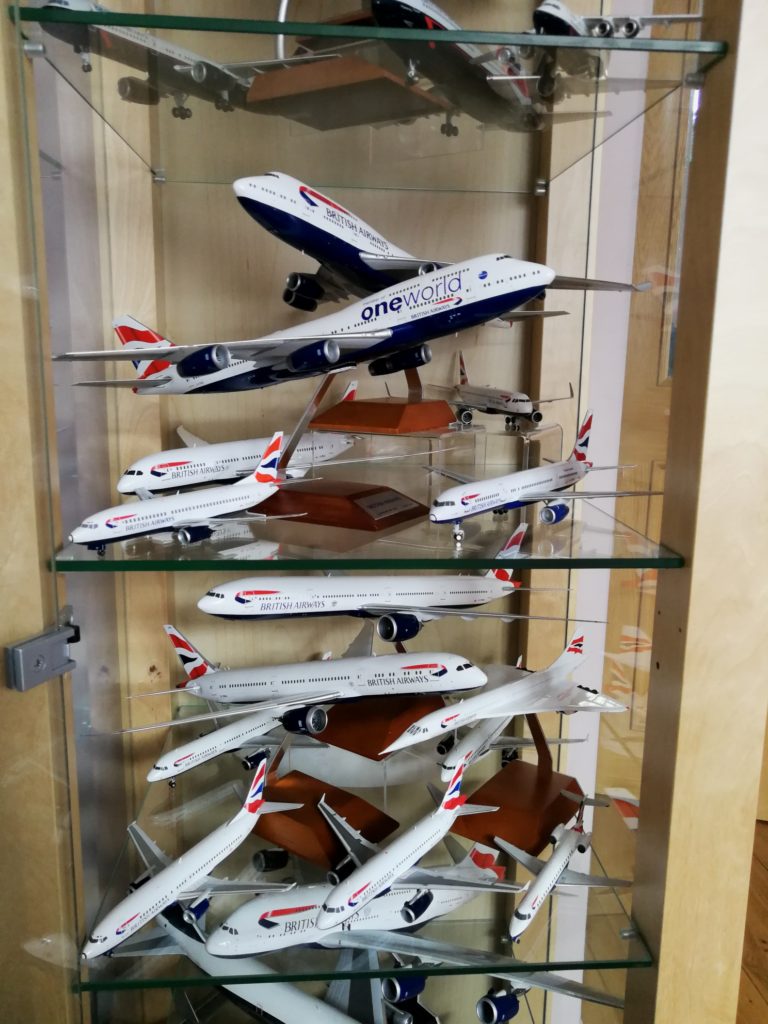 DF: Favorite aircraft in the British Airways fleet? Favorite in your model collection?
SW: I have to admit I think the 747-400 is still a thing of beauty both in real life and in 1/200 and, unlike some, I think the A380 is stunning and love the gull wing shape. I'm lucky enough to live near Heathrow and standing underneath the flight path with one of those thundering in overhead is such a thrill!
My favorite model in my collection would have to be G2BAW599 Gemini Jets British Airways Concorde 102 1/200 scale. She's simply stunning. The only downside is that the in flight nose visor doesn't fit particularly well and falls off fairly easily.
DF: Favorite aircraft manufacturer?
SW: I don't really have one. I think they all have their plus and minuses about them. When they get it right they get it right, but then you also see the same old mistakes being made and executed like the recent Aeroclassics BA Tridents. If a plane or livery is a stinker or there's poor quality control, then I'll happily not buy it or send it back. I think it's important we hold the manufacturers to account otherwise the hobby will never improve, especially now they're starting to charge premium prices. If you had to push me I think I like Gemini for producing decent models, if a little uninspiring and now expensive. Aeroclassics is great for their diverse subjects, though I wish they would live up to their name and revisit some of their classic airliner moulds. I enjoy JC Wings and Phoenix Models for their quality and overall package. Some may laugh at the last comment, but I've never had an issue of poor quality control from Phoenix.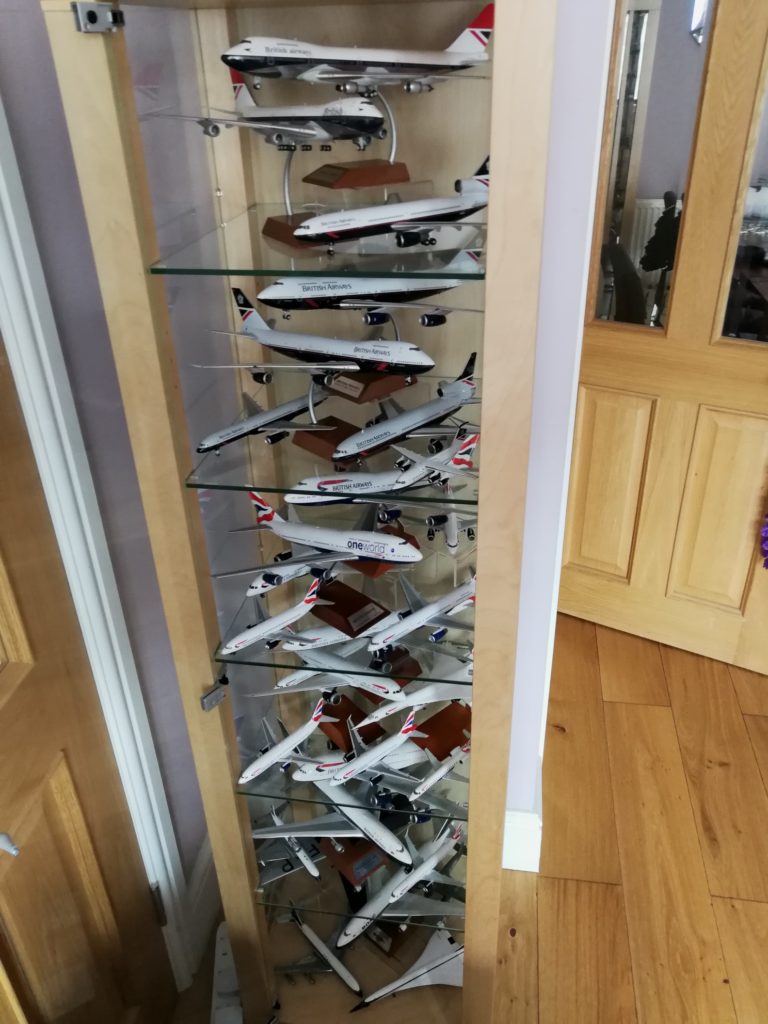 DF: How many aircraft do you have in your collection?
SW: I have nearly 300 1/200 and 1/400 scale civil airliners. I had more, but sold about 200 recently due to the lack of space. I decided to solely concentrate on BOAC, BEA, BCAL and British Airways models as well as those planes I've actually flown on. I've got about another 300 1/72 military planes, but again I'm in the process of selling half of those. I just don't have the room to display them. I always thought that when I got a large house I'd be able to have wall to wall cabinets, but it just hasn't happened and I daren't push my luck with my partner.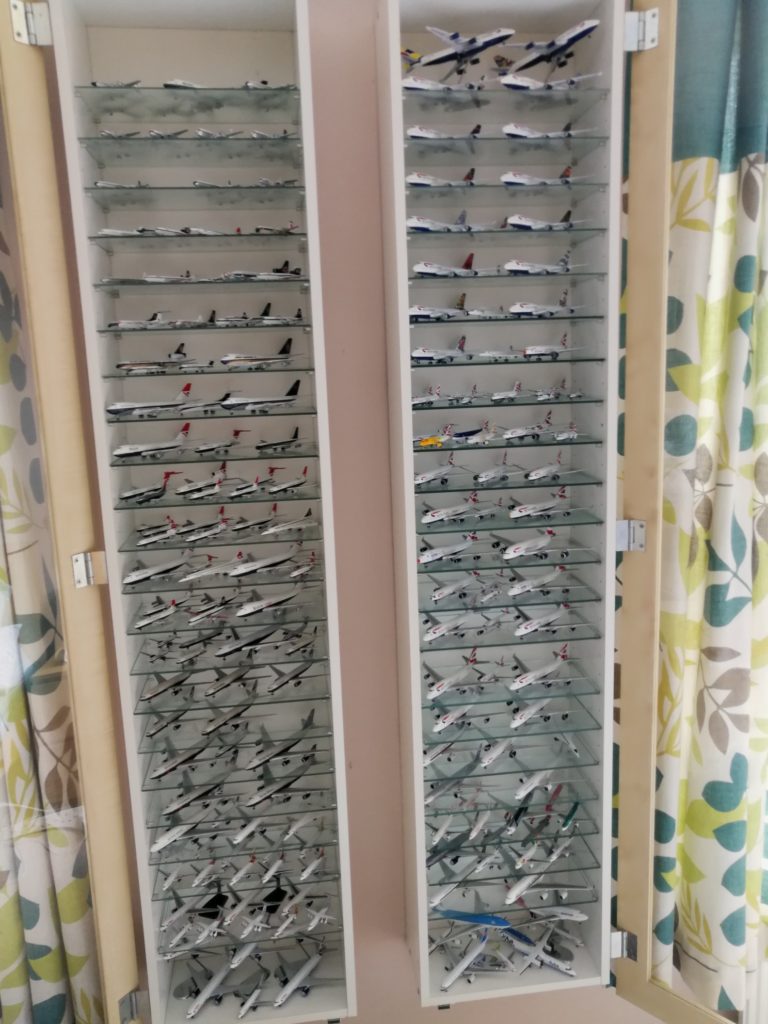 DF: Most desired model that you currently don't own, but would like to acquire?
SW: I'm on the look out for a BA 777-200 in 1/200 scale at the moment, it's the only heavy I don't have. I'm still undecided on whether or not I should purchase for the Gemini Jets version or pick up the BBOX Shanghai livery one. I'm in no rush though, I'll wait for one at the right price to come up, they always do.One model I'm really excited about, but hasn't been produced yet, will be the 1/200 British Airways A350-900. I think that is going to look absolutely fantastic in that scale.
Want to be part of our Collector's Spotlight? Send us photos of your collection to [email protected]!