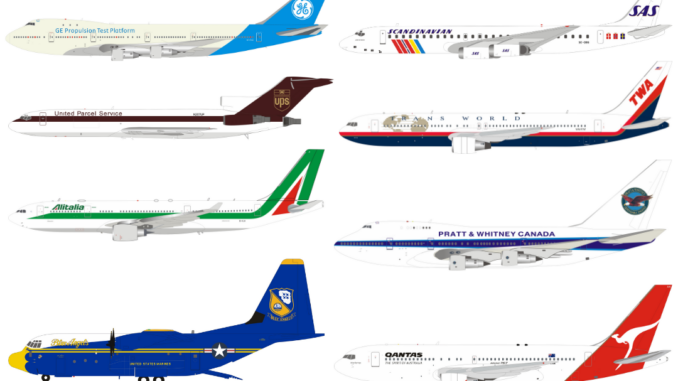 Inflight200 has announced a new suite of models for the month of September! There are 17 new releases in a variety of types both old and new, representing airlines from around the world. Highlights include an American A320 in the "Flag" livery, a 767-300 in TWA's final livery, a C-130J painted for the Blue Angels, a UPS 727-200 in the original livery, and three different 747 FTBs (flying testbeds), each flown by one of the "Big Three" engine manufacturers. Check out the full lineup of new releases below!
Inflight200 (1:200)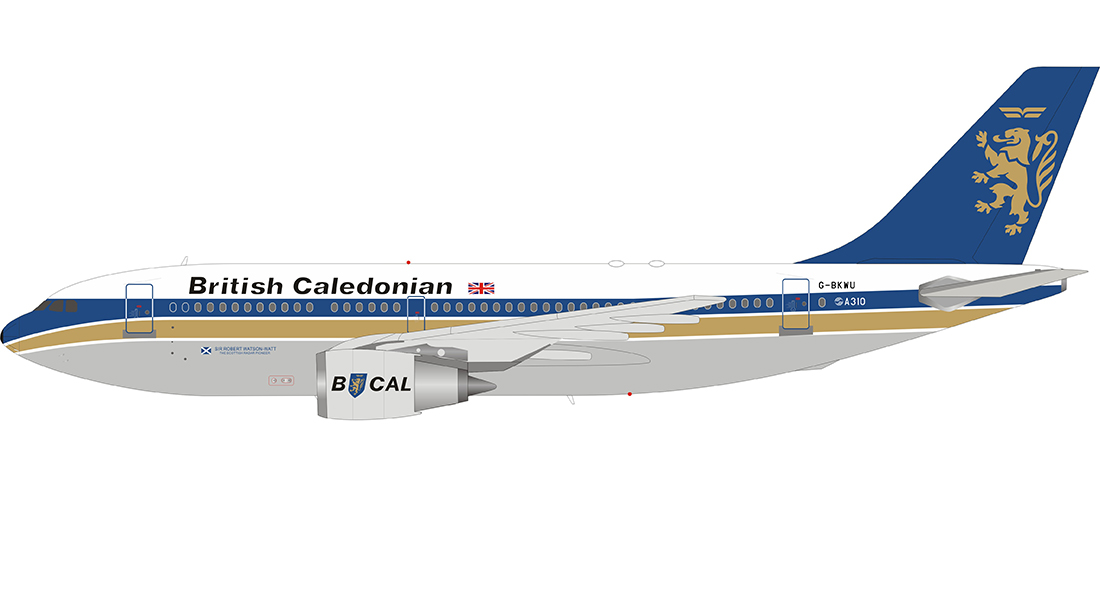 British Caledonian Airways Airbus A310-203 G-BKWU IF310BCAL0720
---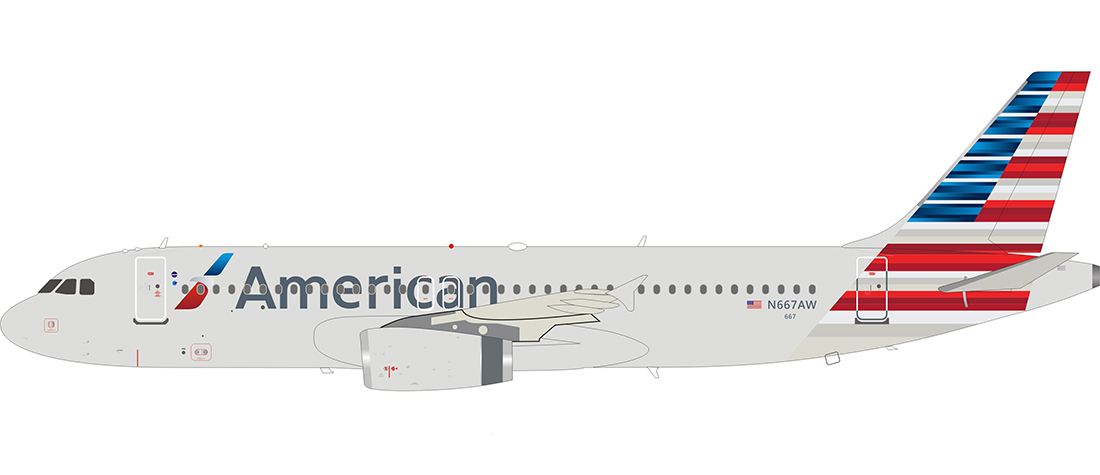 American Airlines Airbus A320-232 N667AW IF320AA1120
---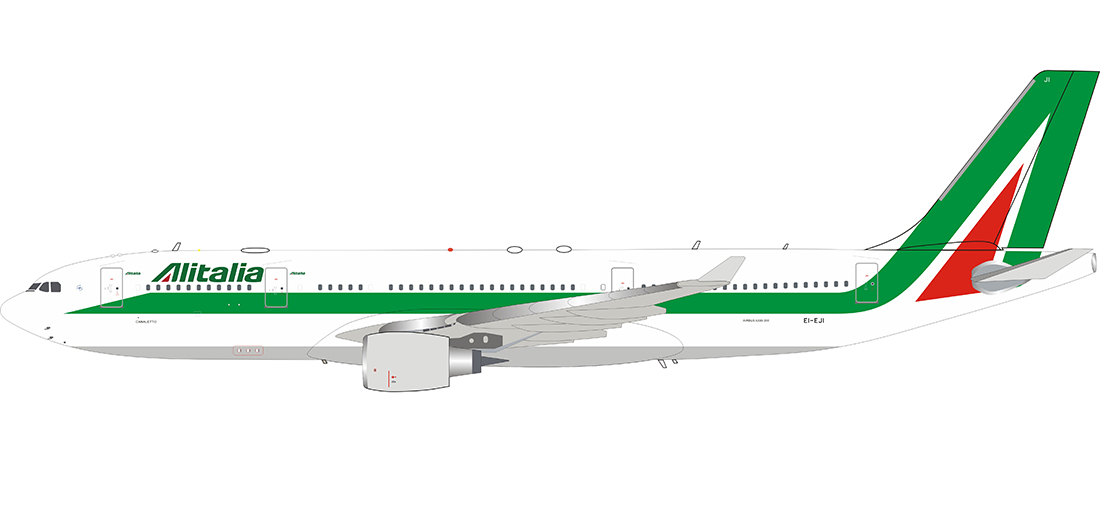 Alitalia Airbus A330-202 EI-EJI IF332AZA0519
---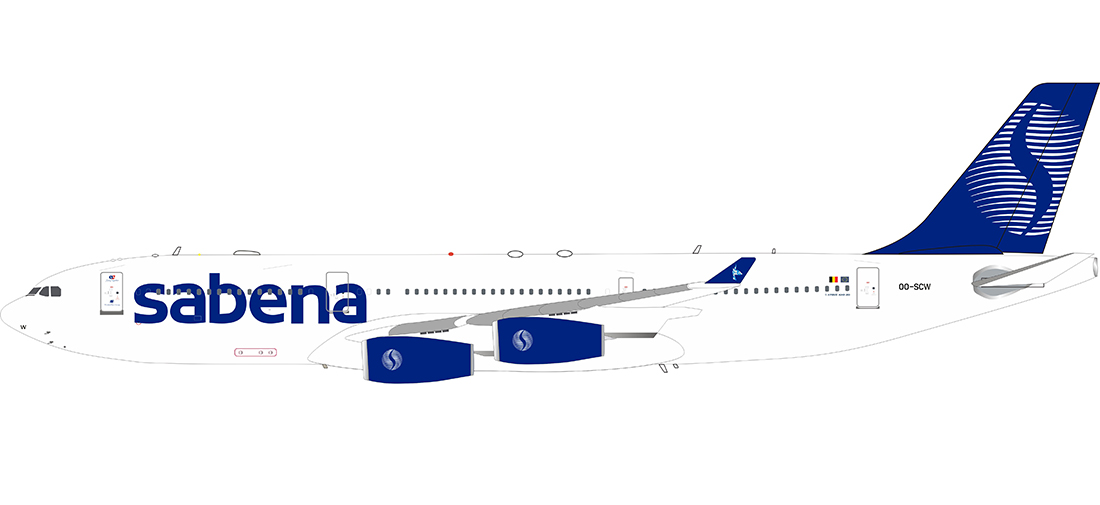 Sabena Airbus A340-211 OO-SCW IF342SB0520
---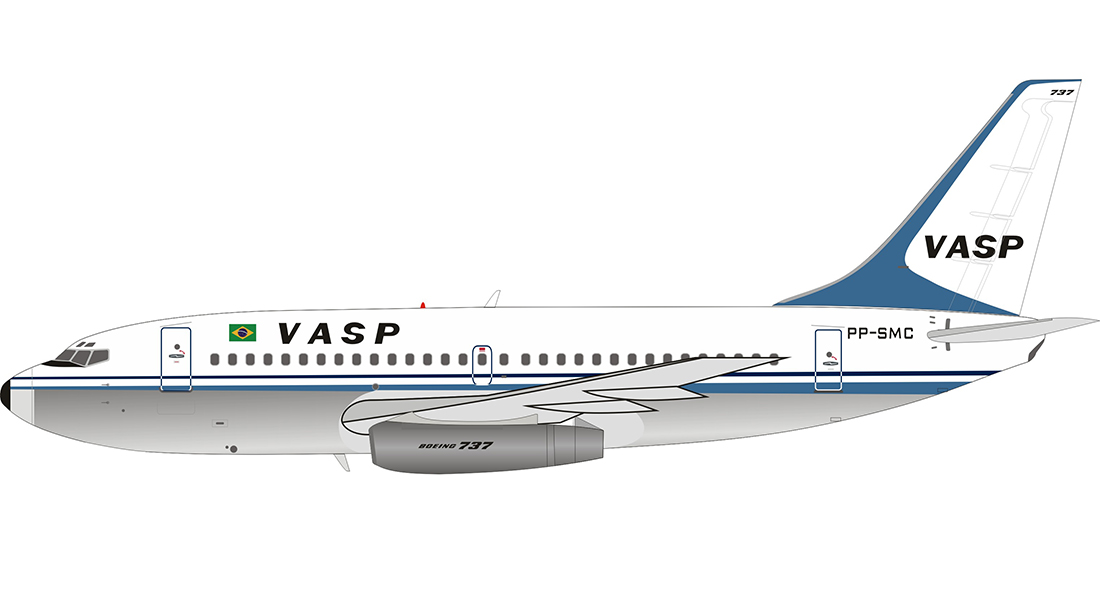 VASP Boeing 737-2A1 PP-SMC IF732VP1120P
---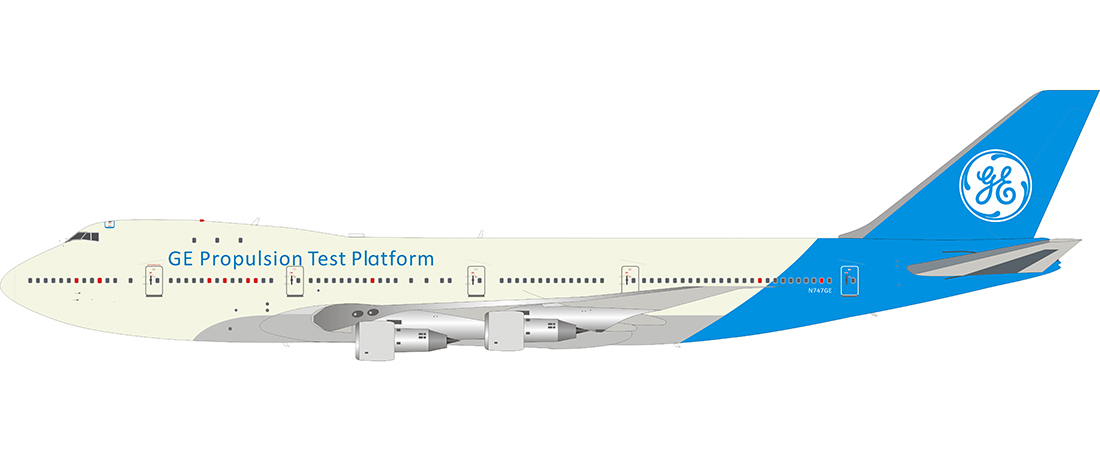 General Electric (GE) Boeing 747-100 N747GE IF742GE01
N747GE was used to test the GE90, GEnx, GP7000, some CFM-56 variants, and LEAP engines. N747GF, GE's newer FTB, is a 747-400 powered by GE CF6 engines instead of the P&W JT9D engines which powered 7GE, a 747-100. 7GE was delivered to Pan Am in 1970 as N744PA Clipper Ocean Spray and was sold to GE in 1992. It was the 16th 747 manufactured and was the oldest 747 still in operation when it was retired in 2017. 7GF will continue to operate as GE's only FTB.
---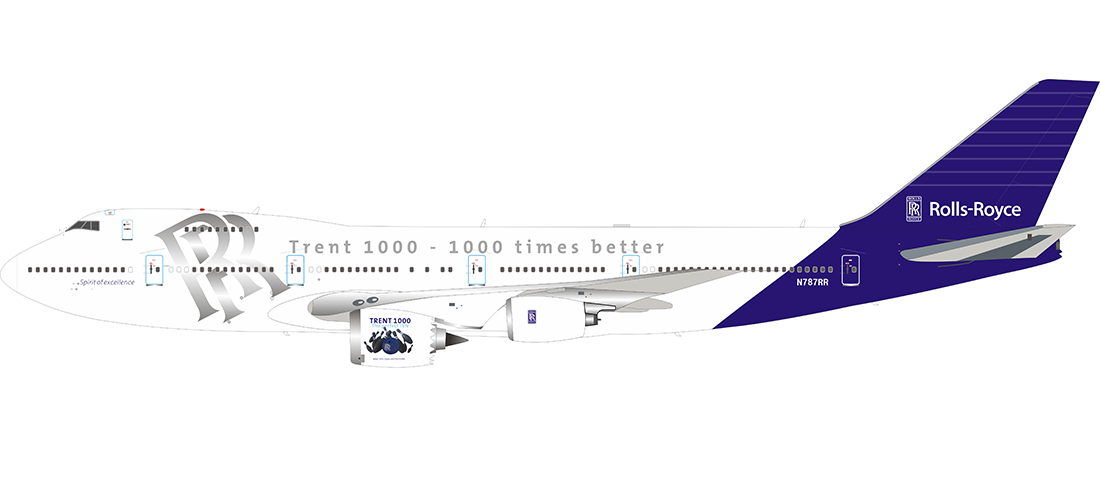 Rolls-Royce Boeing 747-267B N787RR "Trent 1000" IF742RR01
N787RR is a 747-200B used by Rolls-Royce as an FTB since 2005. It is powered by four RB211 engines, but this model represents the airplane as it appeared when testing the Trent 1000, replacing the number two RB211. The "787" in the registration number was chosen because the Trent 1000 was designed for the Boeing 787. It was delivered to Cathay Pacific in 1980 as VR-HIA and was sold to Air Atlanta Icelandic as TF-ATD in 1999, who intermittently operated it themselves and leased it to Saudi Arabian Airlines, AirAsia, and Air Atlanta Europe. Rolls-Royce's other 747 FTB, N747RR, was purchased from Qantas in 2019.
---

Pratt & Whitney Canada Boeing 747SP-B5 C-GTFF FTB4 IF74SPPW1120
C-GTFF is one of two 747SP FTBs owned by Pratt & Whitney. The other, C-FPAW (a.k.a FTB3), is used to test larger engines (up to 90,000 lbs of thrust) which replace the JT9D in position two (left inboard). C-GTFF (a.k.a. FTB4) was specially modified with a stub wing mounted on the right side of the upper deck that can support engines of up to 20,000 lbs of thrust. The stub wing was designed to generate minimal lift in order to preserve the handling characteristics of the 747SP as much as possible. FTB4 has been used to test the PW1000G series (also known as the GTF or Geared Turbofan) and PW800 series engines. It formerly flew for Korean Air as HL7457.
---

Varig Boeing 757-256 PP-VTT IF752VG1220
---

Qantas Boeing 767-238/ER VH-EAN IF762QF1120
---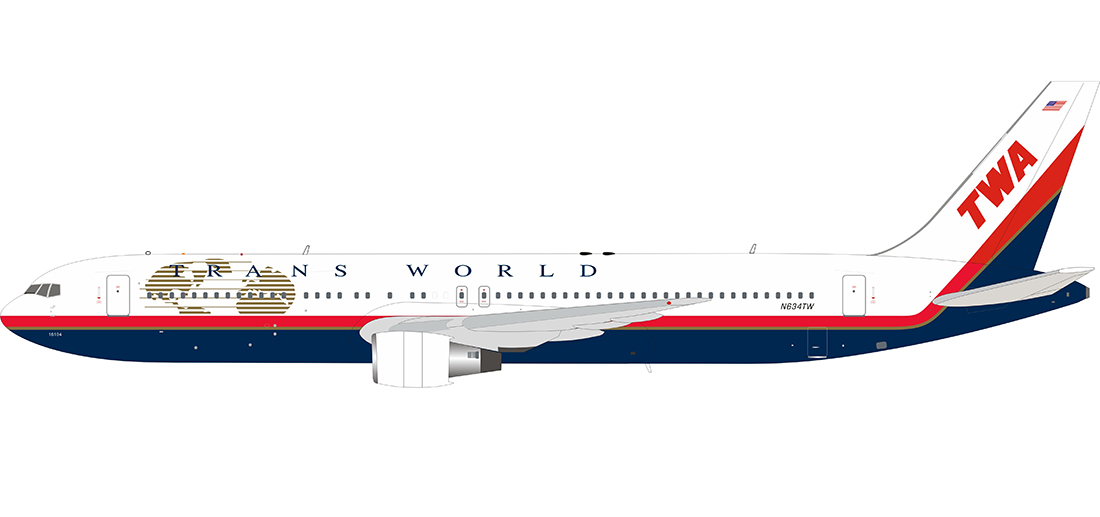 TWA Boeing 767-3Q8/ER N634TW IF763TW1120
---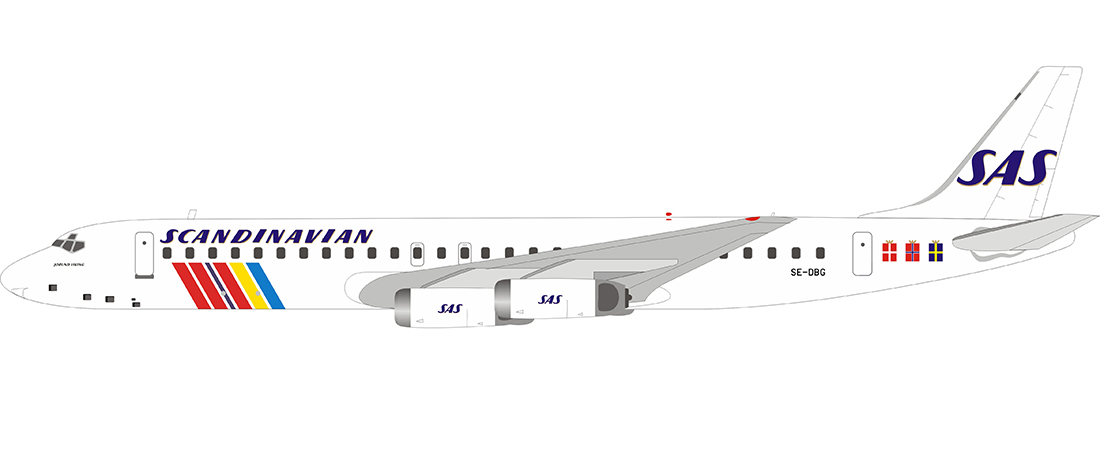 Scandinavian Airlines (SAS) Douglas DC-8-62 SE-DBG IF862SK0919
---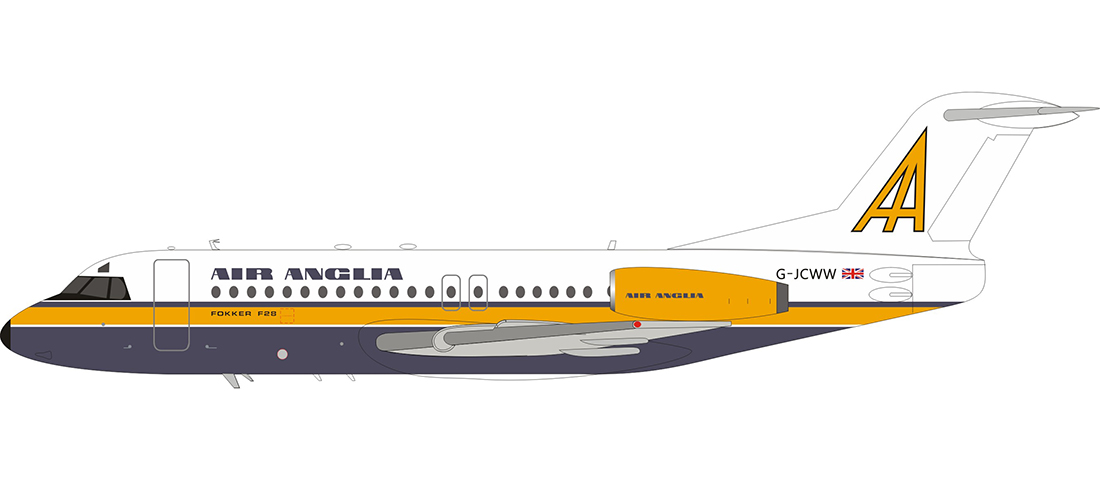 Air Anglia Fokker F-28-4000 Fellowship G-JCWW IFF28AQ1120
---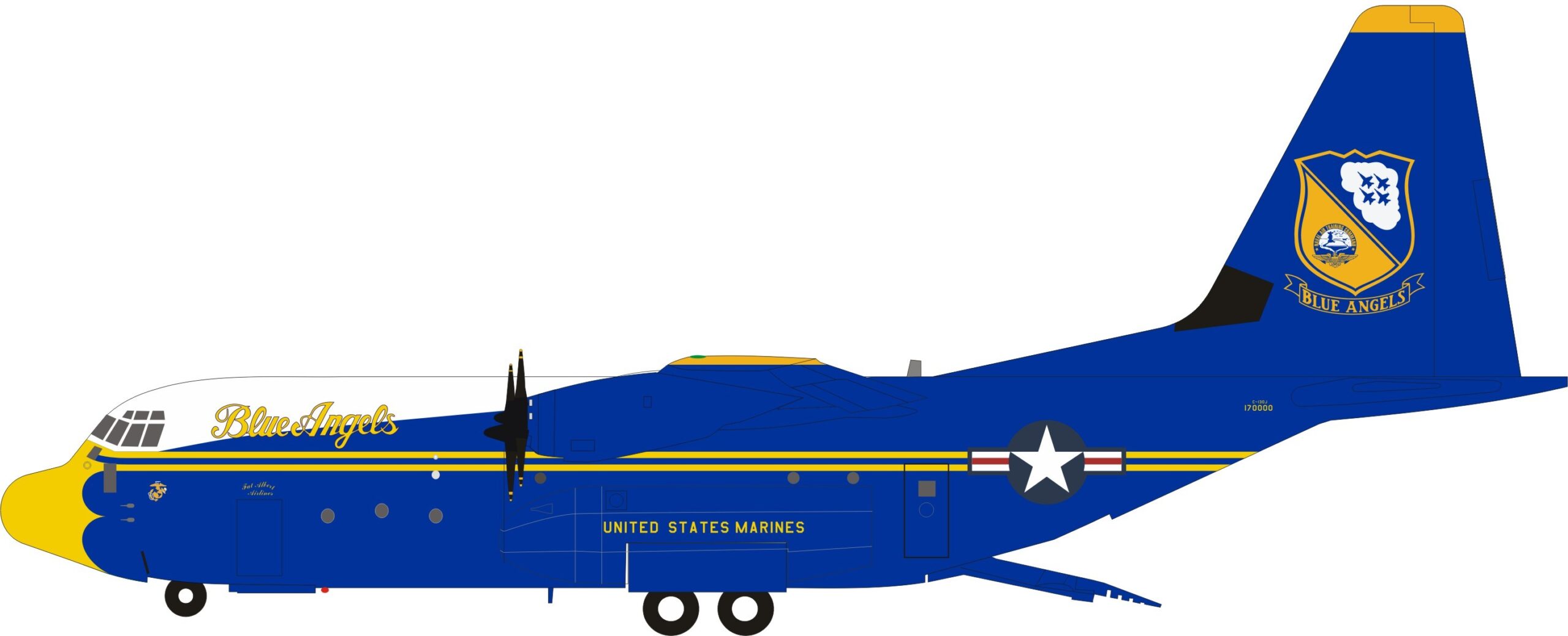 US Marines Lockheed Martin C-130J Hercules (L-100-382) 170000 "Blue Angels" B-130-BA-170
The Blue Angels are the US Navy's aerobatics team. Demonstration flights use F/A-18 Hornets; a single C-130J is used for transport and logistics for personnel, supplies, and equipment, as well as aerial maneuvers demonstrations. This airplane replaces the previous C-130T, nicknamed Fat Albert, flown since 2002. This new C-130J formerly served the Royal Air Force. It has 10% greater range and 50% greater cargo capacity (compared to the C-130T), and was purchased at a significant cost savings as the RAF was retiring several C-130J airplanes just as a replacement was needed for the Blue Angels.
---

Air Canada Airbus A319-114 C-FZUH (Trans-Canada Air Lines-TCA Heritage Livery) B-319-TCA-01
---

Air France Asie Airbus A340-211 F-GLZE B-342-AF-01
Air France Asie (Asie translates to "Asia") was formed in 1994 to exploit a legal loophole allowing Air France to fly to the Republic of China (Taiwan), as the tense political situation with the People's Republic of China (Mainland China) regarding its territorial claim of Taiwan precluded allowing a single airline to fly to both countries. Air France Asie operated two A340-200 airplanes (F-GLZD was the other) and six 747 airplanes of multiple variations. Passenger services to Taiwan ended in 2004; cargo operations (as Air France Cargo Asie) ended in 2007 due to increasing Sino-French and Taiwanese political tensions. Air France proper resumed passenger service to the Taiwanese capital Taipei in 2018.
---

UPS Boeing 727-200 N207UP B-722-UPS-207
---
All of these models are available for pre-order at DGPilot, the official store of ModelAirliner.com. Click here to shop now!