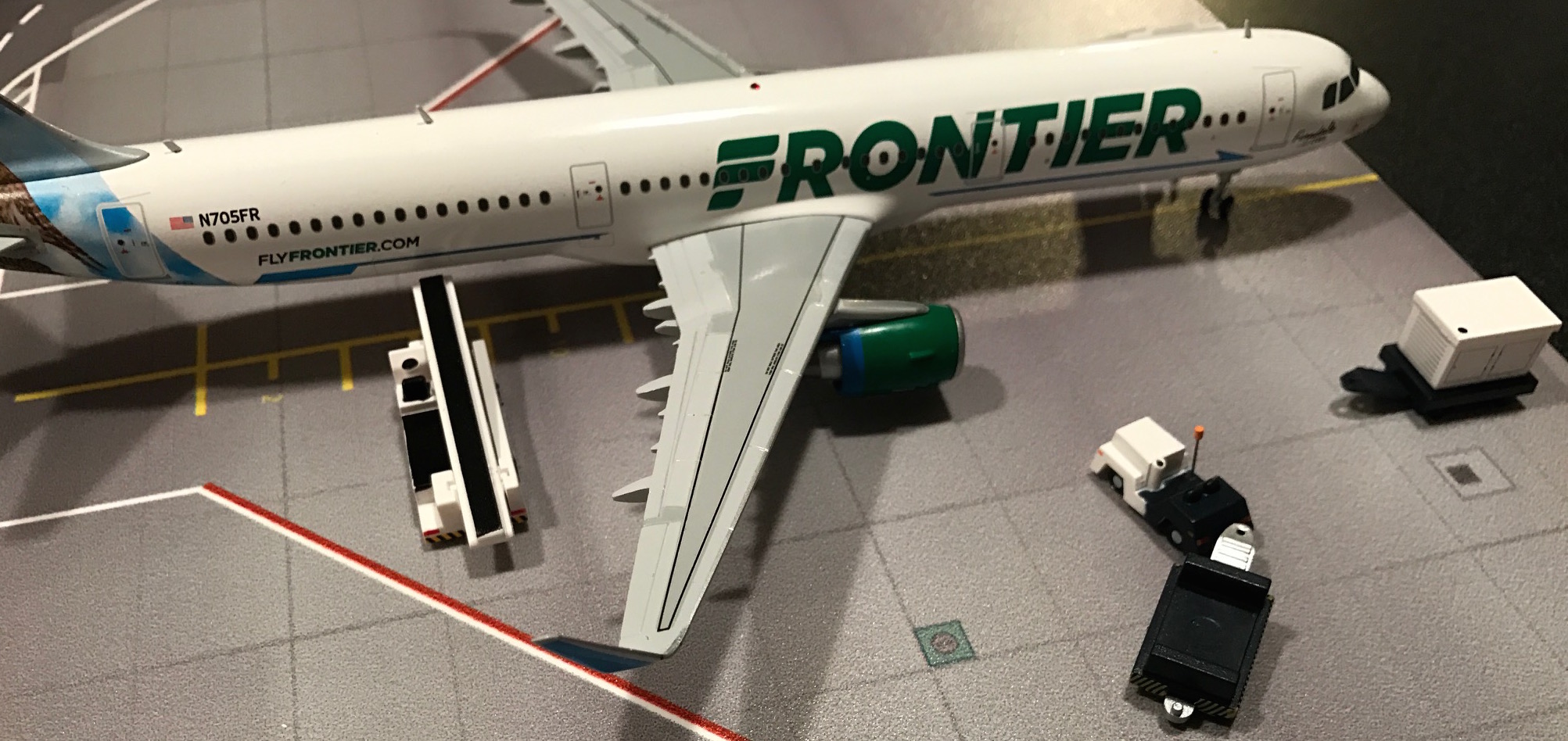 While building your very own airport diorama set can be challenging, fun and exciting, it can also require a large amount of space. However, you shouldn't let space constraints stop you if this is your ultimate goal. You can build a basic, simple layout in your own home and don't need many tools to get started. With just a few simple products and accessories you can make this dream a reality.
What You Will Need
1 set of 1:200 scale Herpa Apron Plates (Product # HE557283)
1 set of 1:200 scale Gemini Jets Ground Support Equipment (Product # G2APS451)
1 set 1:200 scale Herpa "Follow Me Cars" (Product # HE556880)
1 set 1:200 scale Herpa Passenger Stairs (Product #HE551632)
A few 1:200 scale diecast aircraft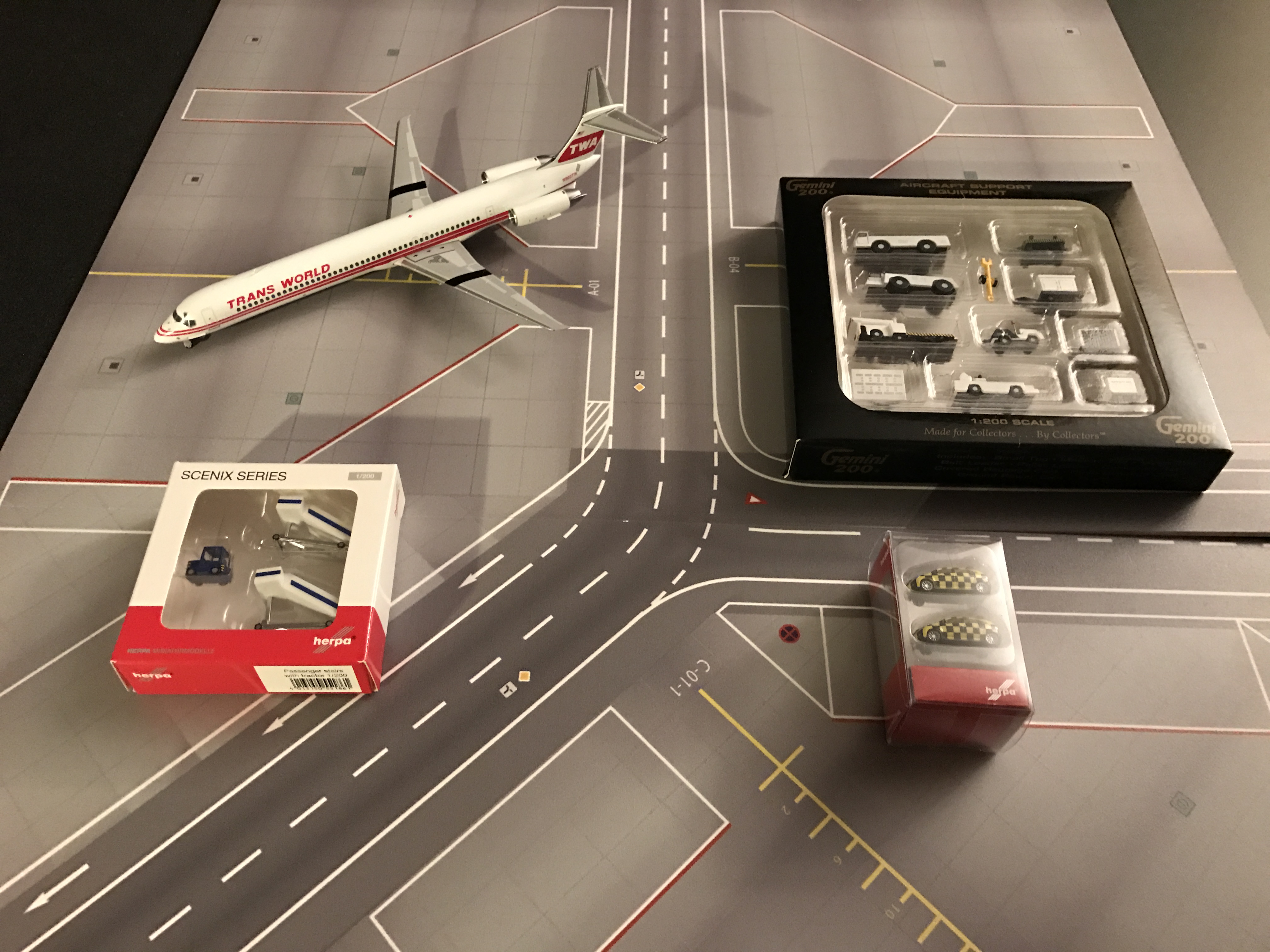 Building Your Diorama
Constructing your own tabletop airport layout with the above products is simple and easy. A set of 1:200 scale Herpa Apron Plates can be used to simulate a ground foil for your layout. A set of plates comes with two foils each measuring 50 X 50 cm (19.7 X 19.7 in.). The foils are accurately detailed with yellow apron markings and parking stands as well as a roadway. Red and white markings also signify airport safety areas. The two plates can be used separately, or joined together. One plate has parking for up to four small to medium sized narrow-body aircraft, while the second can accommodate one wide-body aircraft (Boeing 747, Boeing 777), or two medium sized aircraft (Airbus A320, McDonnell Douglas MD-80).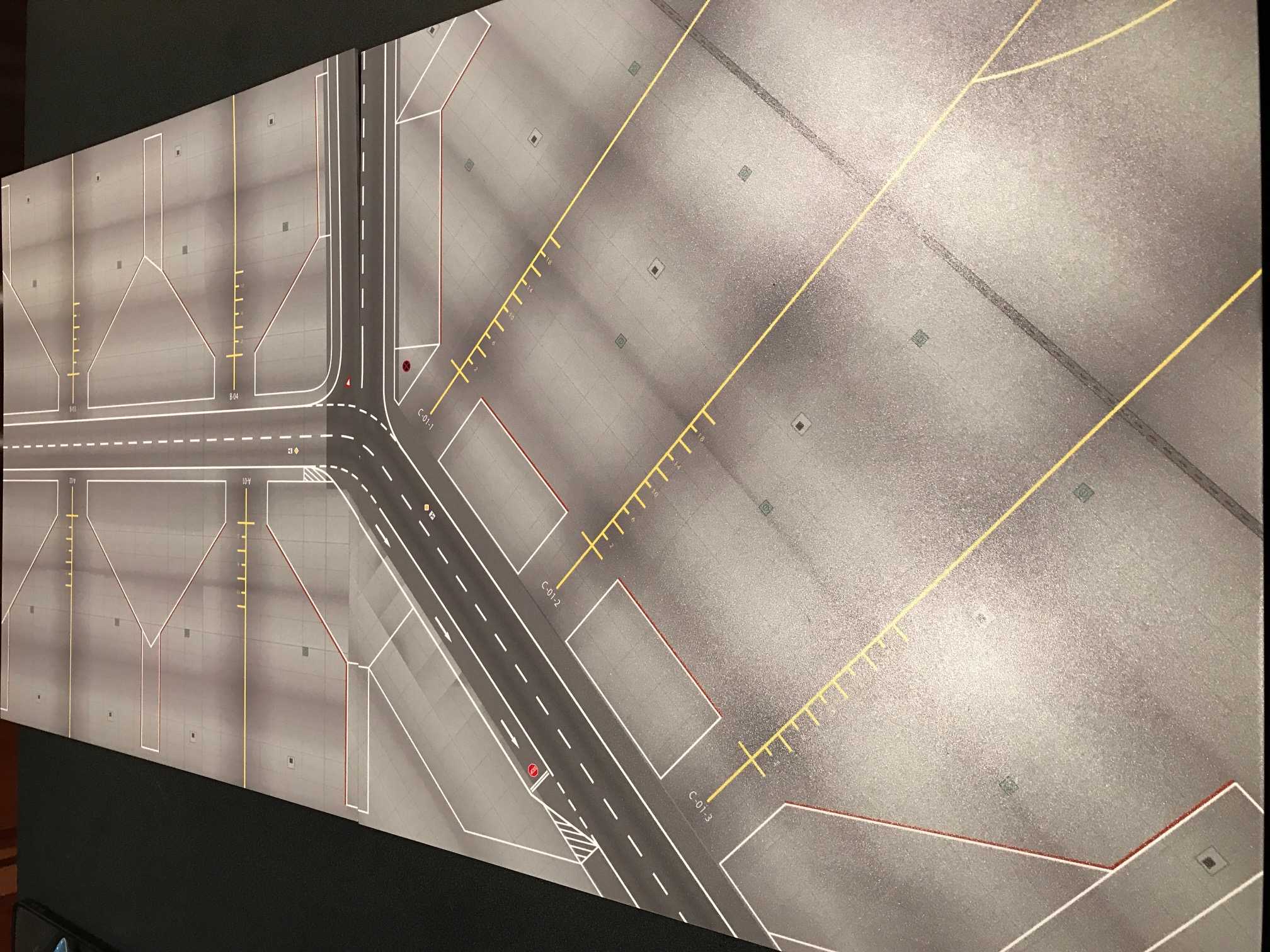 If you decide to use both Herpa Apron Plates you create a basic, yet small diorama. These plates will easily fit on a small to medium sized kitchen table. I used about 3/4 of my small dining room table and still had room to work with. After joining the plates you can add the aircraft and accessories as desired.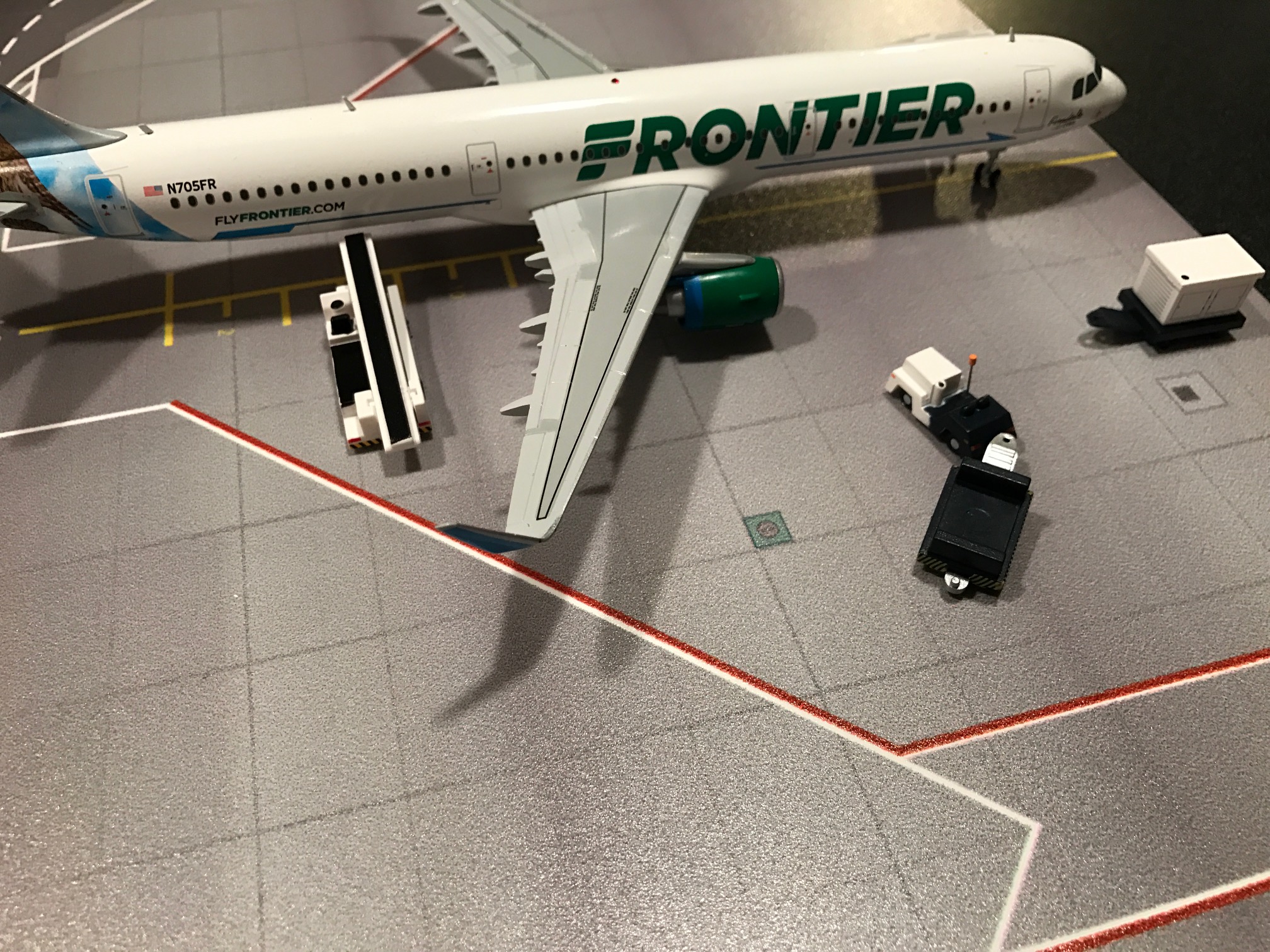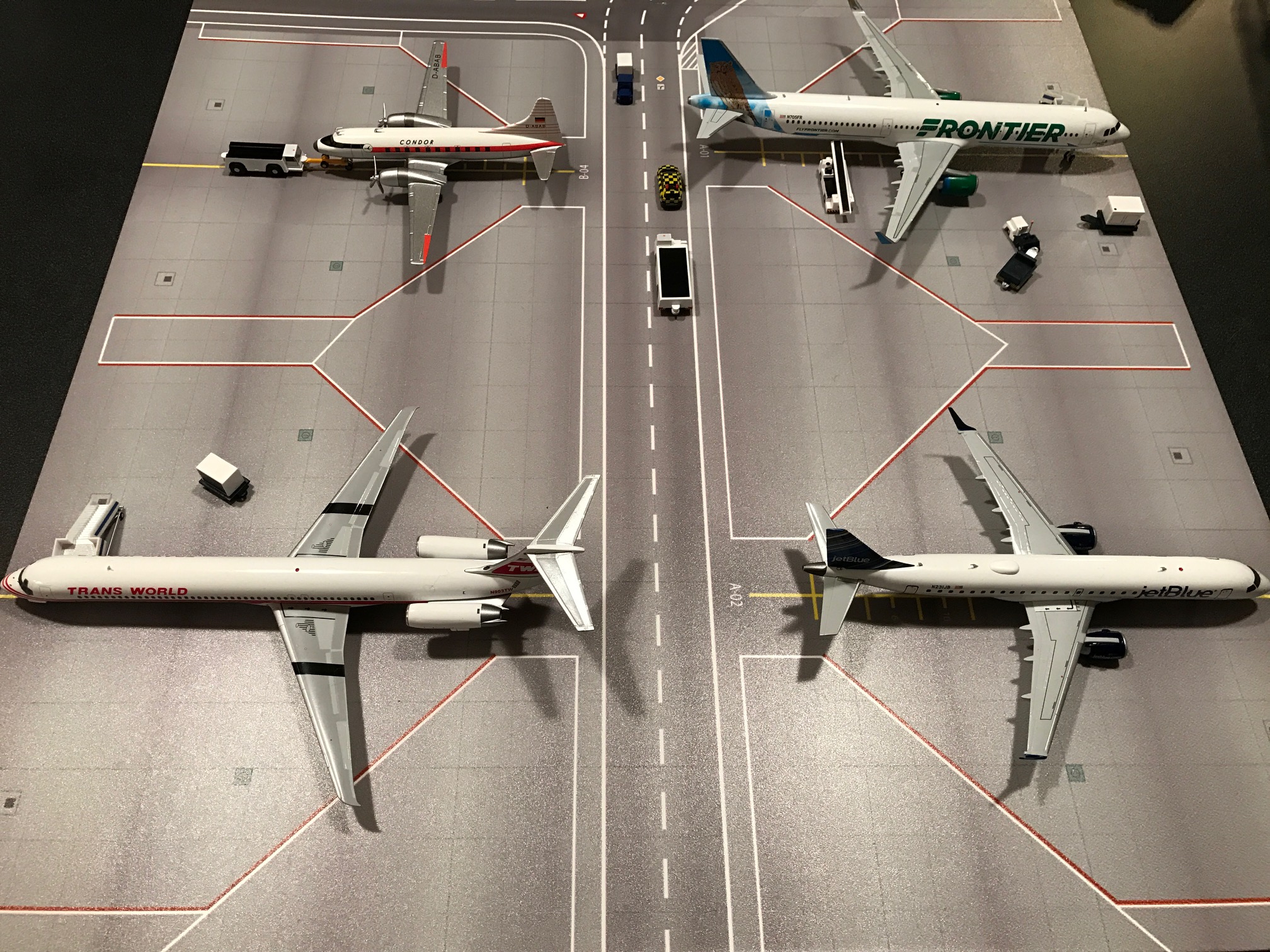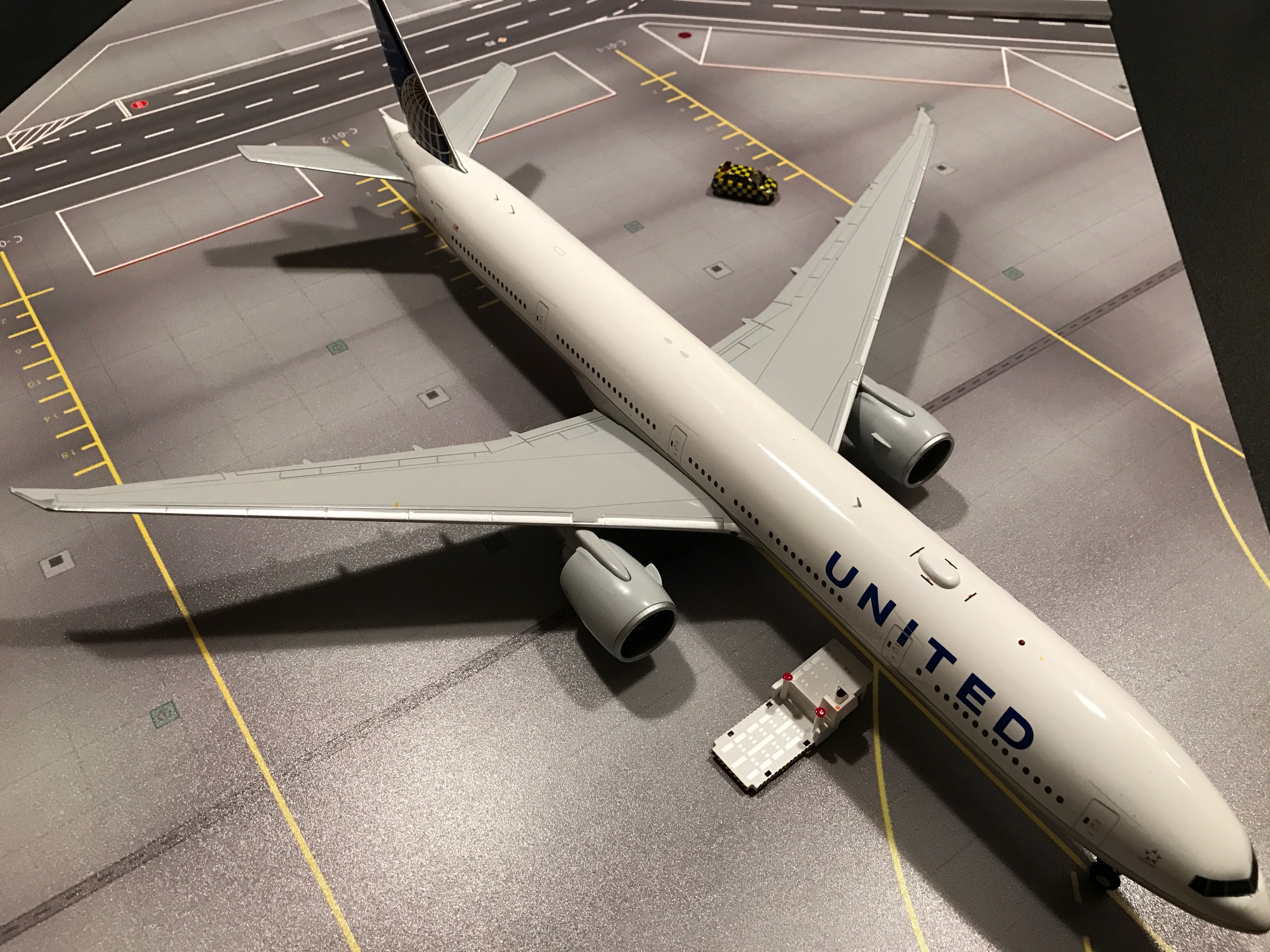 Adding the Accessories
Gemini Jets Airport Support Equipment, as well as Herpa's "Follow Me Cars", and Passenger Airstairs will complement the diorama nicely. Gemini's Airport Support Equipment, offers a couple of tugs, a towbar, belt-loader, cargo loader, ground air cart and a few other accessories. Herpa's "Follow Me" cars offer realistic yellow and black checkered Mercedes airport vehicles, seen at many airports throughout Europe. If you look closely you can even see the "Follow Me" sign on top of the vehicles. In addition, Herpa's Passenger Stairs come with a tractor and two sets of airstairs for enplaning and deplaning of passengers. The stairs can be easily attached to the tractor for towing. Although, this is just a basic diorama, these products and accessories can provide a start for 1:200 scale collectors looking to create a life-like airport layout. As always there will be room for additions as well!