Today, we debut our Airport Spotlight Series. This section of the site will feature collectors who have developed their own airport diorama layouts. First up, a look at Andrea Floridia's F.L.O. Airport.
Location: Stresa, Italy
Airport Name: F.L.O. Airport
Airport Scale Size: 1:400
Largest Aircraft Serving F.L.O. Airport: Airbus A380
DF=Diecast Flier
AF=Andrea Floridia
DF: Can you tell us when you began to develop an interest in aviation?
AF: When I was young I was always fascinated with large trains, airplanes and ships. In 2008, I began collecting 1:400 scale aircraft after returning from a trip to Thailand.
DF: What is your favorite airport?
AF:  I don't have a favorite, however I find Charles de Gaulle fascinating because of its structure.
DF: Favorite aircraft that is part of your diorama collection?
AF: Thai Airways B747 HS-TGT, a model that required years of searching before I could find one. It was an expensive find via eBay auction.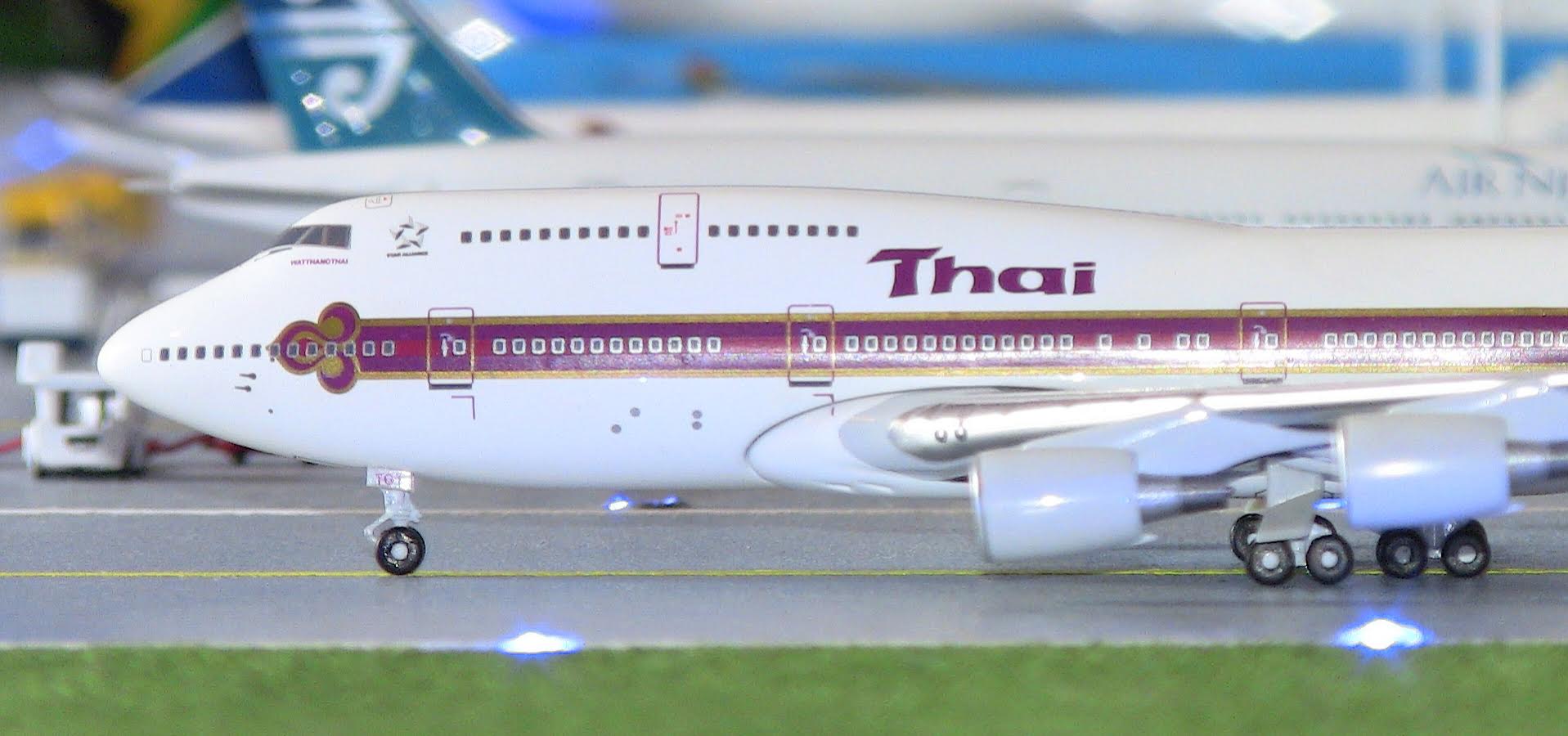 DF: How many aircraft are based at F.L.O. Airport?
AF: Currently, I have 1,152 models in my collection, but F.L.O. Airport can only handle a capacity of 24 planes. Gates 1-17 serve passenger airlines, while gates 18-24 serve cargo air carriers.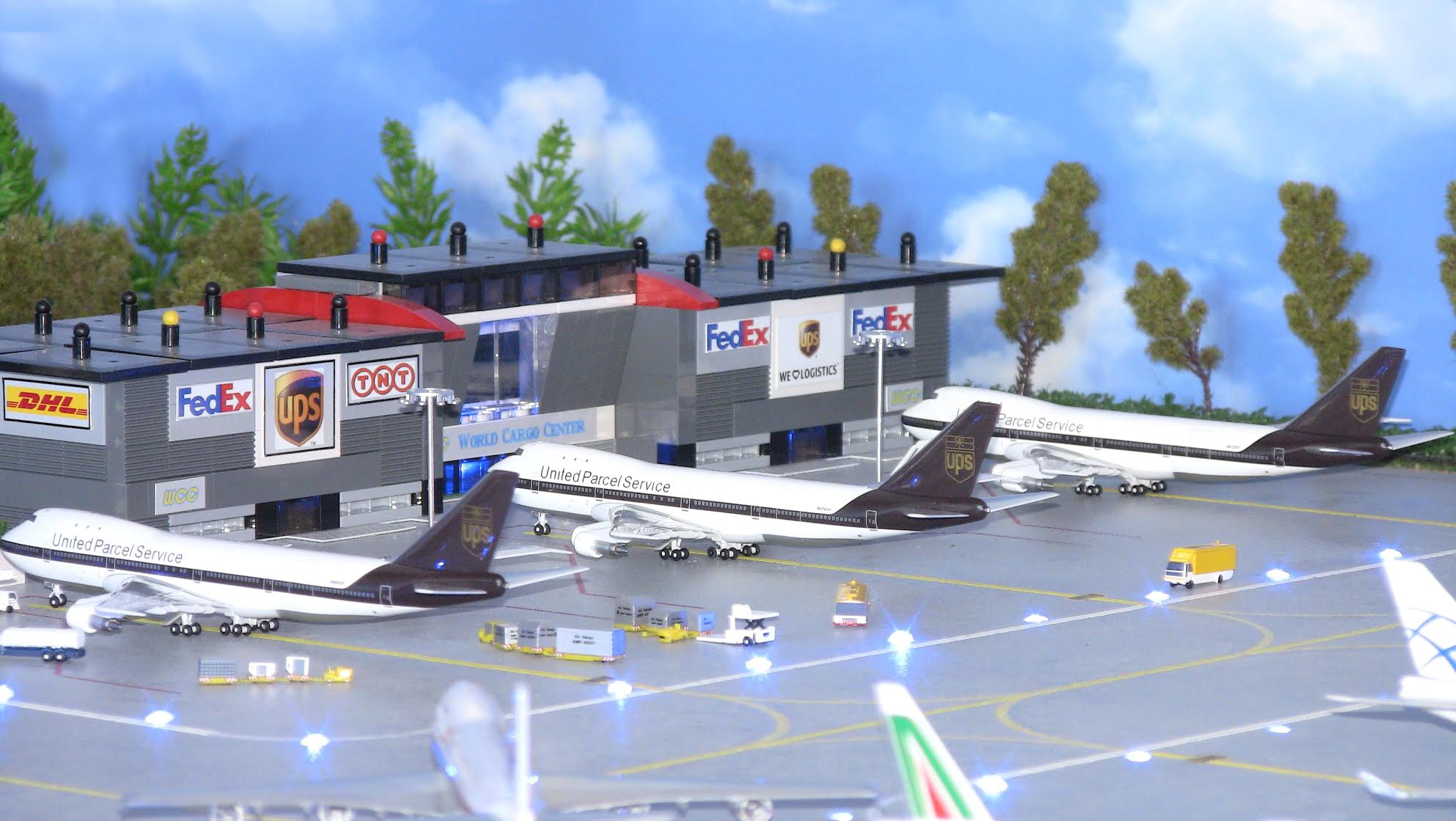 DF: What different types of products did you use in the development and creation of F.L.O. Airport?
AF: Lego bricks, balsa wood and small plastic plants.
DF: One of the most interesting things I noticed about your airport is its lighting. Can you give us an insight on how you developed and installed lighting for your airport diorama?
AF: After planning and completing the initial design stages for the diorama, I drilled a wood panel for each LED bulb. The bulbs are simple files of LED lights (white and blue). I know they are not exact colors in reality, but it was my first project six to seven years ago. It was also very difficult to find LED lights with flat heads.
DF: You've also managed to create realistic and stunning visuals with your airport that make it seem as if aircraft are actually departing and arriving? How do you simulate these visuals?
AF: I use Gimp a program similar to Photoshop, but for Mac (clone option). To edit a picture of course, it takes a lot of passion, patience, and time as well. In the winter months I have a lot of time.
DF: Can you tell us how you designed and constructed the F.L.O. Airport?
AF: The construction of the airport took several months, as it's built on a popular panel. Initially, I drew the layout in pencil to have a good idea of the final project. I then created all the holes for lighting and painted the ground tarmac lines white, red and yellow. Next, I installed the lights from under the panel. This was followed by the addition of the two terminals. One was a Gemini Jets terminal which was already built. I personally constructed the second terminal with balsa wood and Lego bricks. I also used these materials for the control tower. At the end of the layout, I installed variants of plastic trees around the airport perimeter and green fields adjacent to the runway.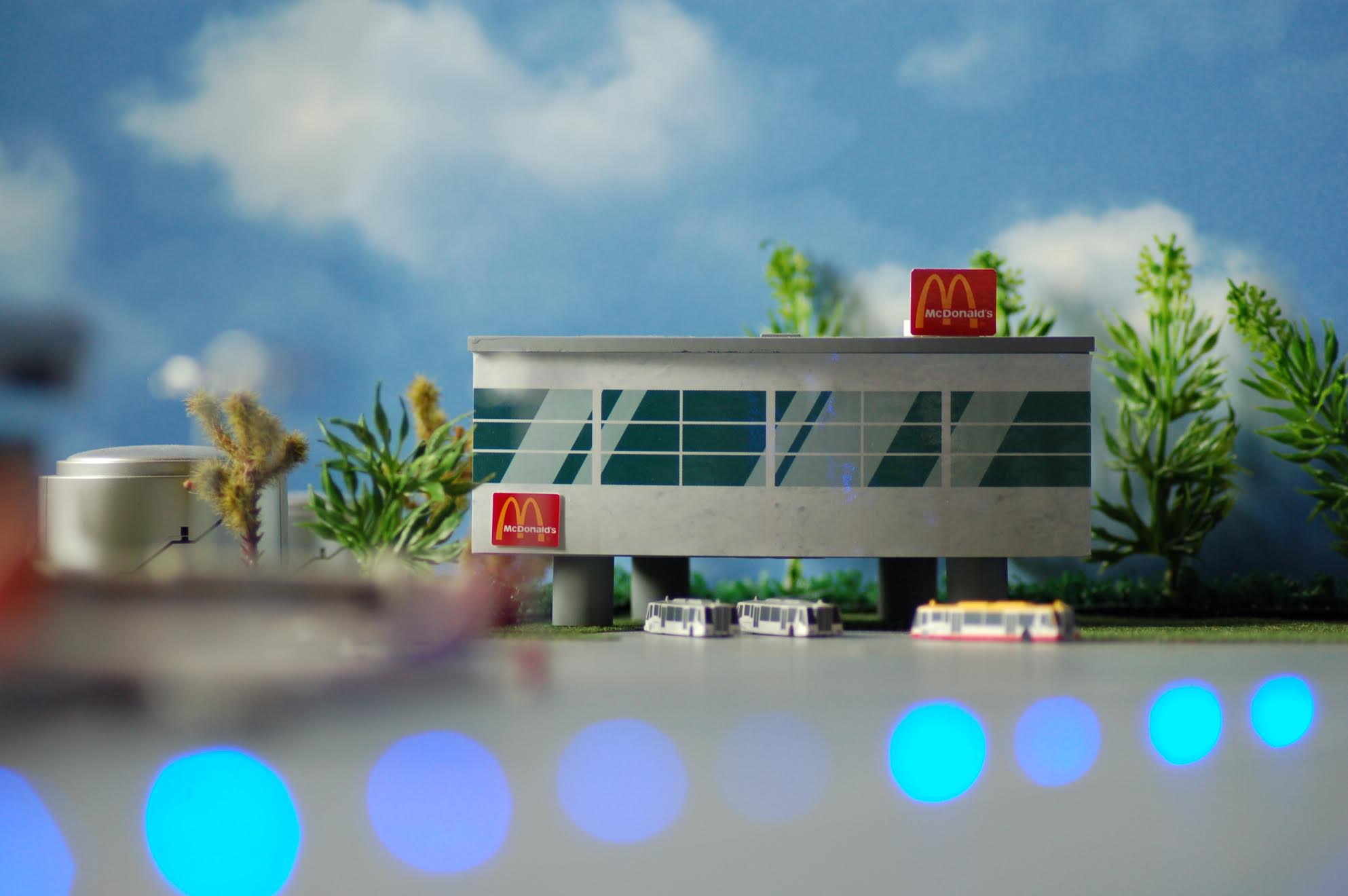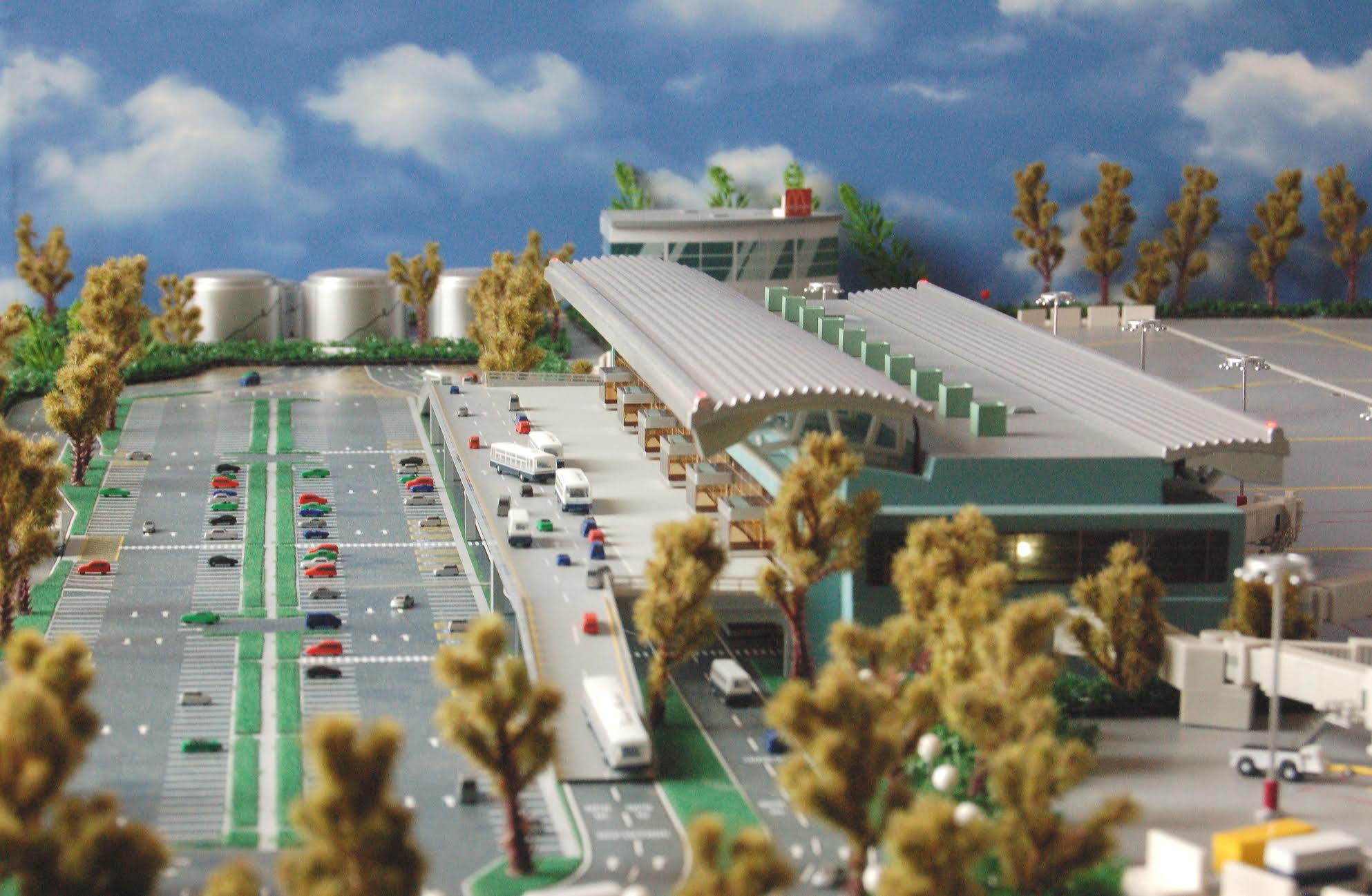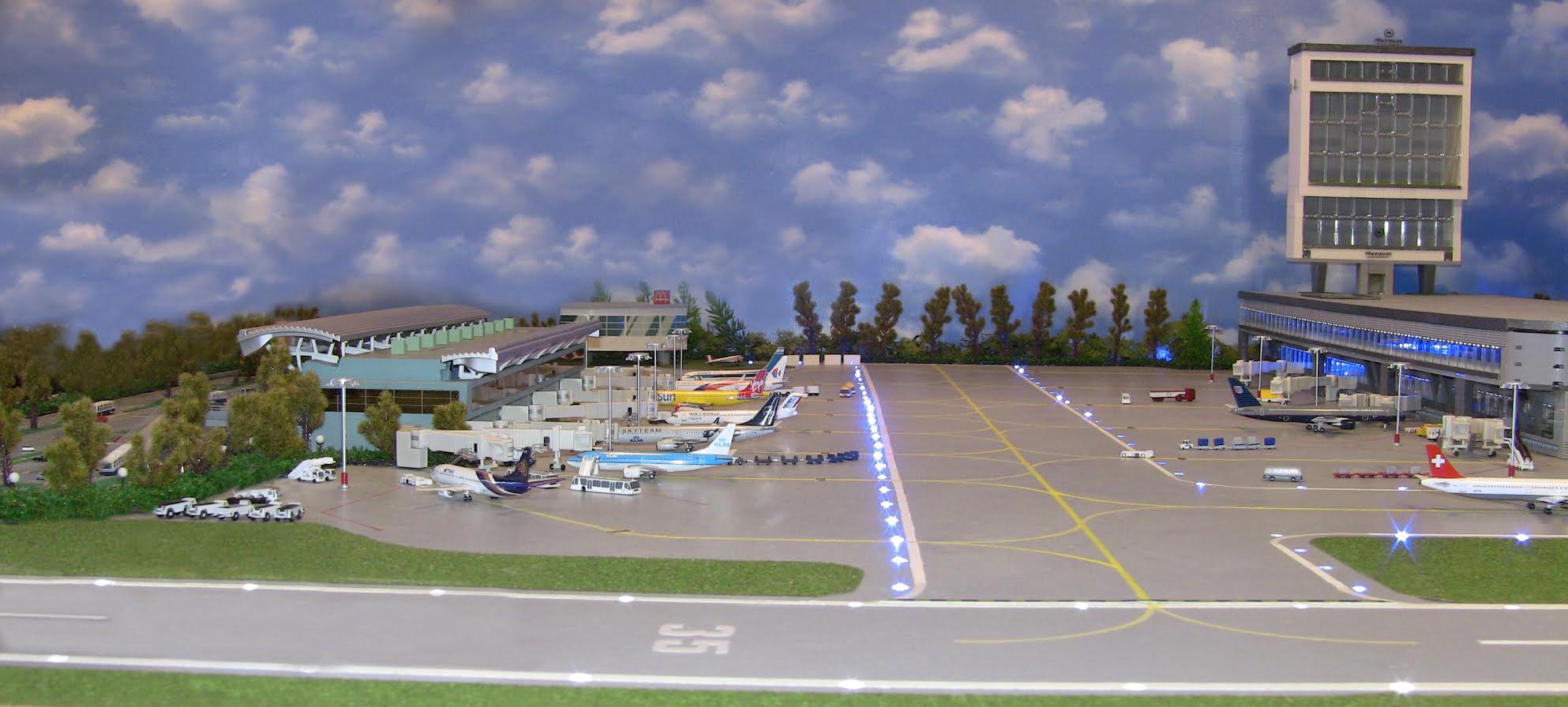 DF: Are there any future expansion plans for your airport?
AF: Not at the moment, but I continue to take pictures of my collection for our Facebook group.
DF: Thank you very much for your time!
Click here to visit F.L.O. Airport on Facebook
Want to be part of our Airport Spotlight Series? Submit your photos with a brief description of your layout to us at [email protected].