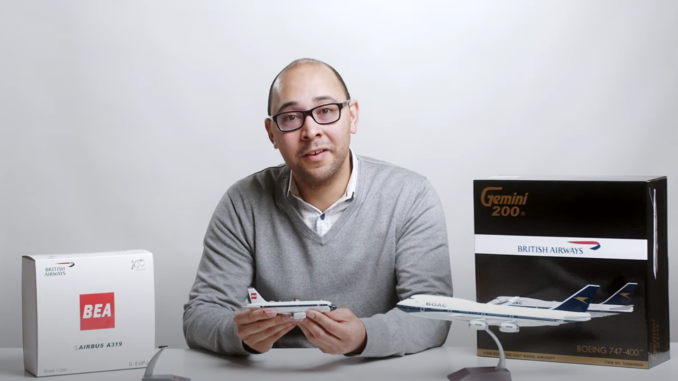 We're back in the Model Airliner TV studio and are excited to bring you the first of a two-part series in which we take a look at some of the British Airways Heritage Livery aircraft! In this episode we'll take a look at the 1:200 scale GeminiJets BOAC Heritage Livery Boeing 747-400 and Inflight200 BEA Livery A319.
Be sure to follow us on Model Airliner's Instagram and Facebook pages. You can also find these models at the DGPilot.com, the official store of ModelAirliner.com at Model Airliner TV!
Checkout the BOAC Heritage Livery Models This Episode of Model Airliner TV!
1:200 Scale GeminiJets BOAC Heritage Livery Boeing 747-400