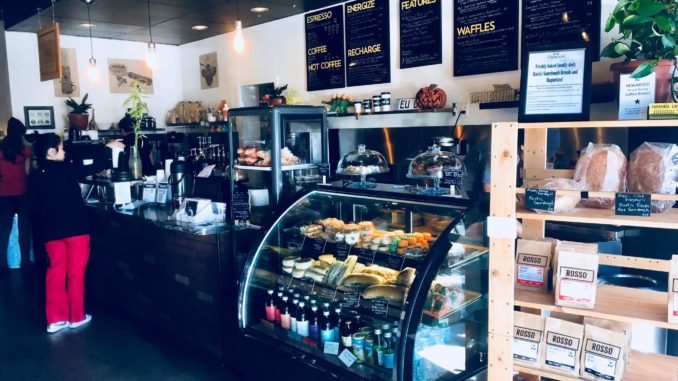 Want to know where you can enjoy a latte, or cappuccino while searching for your favorite aircraft model? As part of this month's Model Airliner Magazine Retailer Interview, we visit Euphoria Cafe which is the perfect venue for aviation and coffee aficionados!
Location: 124 – 5403 Crowchild Trail NW, Calgary, AB, T3B 4Z1 Canada.
MAM=Model Airliner Magazine
MO=Matthew Osman/Euphoria Cafe
MAM: What came first, your love for aviation or coffee?
MO: I think I have always had coffee in my blood, but my love for aviation definitely came first!
MAM: When did you become interested in aviation?
MO: I have loved aviation ever since I was 2-3 years old. I'll never forget my first toy airplane; it was a big Pan Am Boeing 747. My dad would always take me to the airport and spot airplanes landing. I was one happy kid!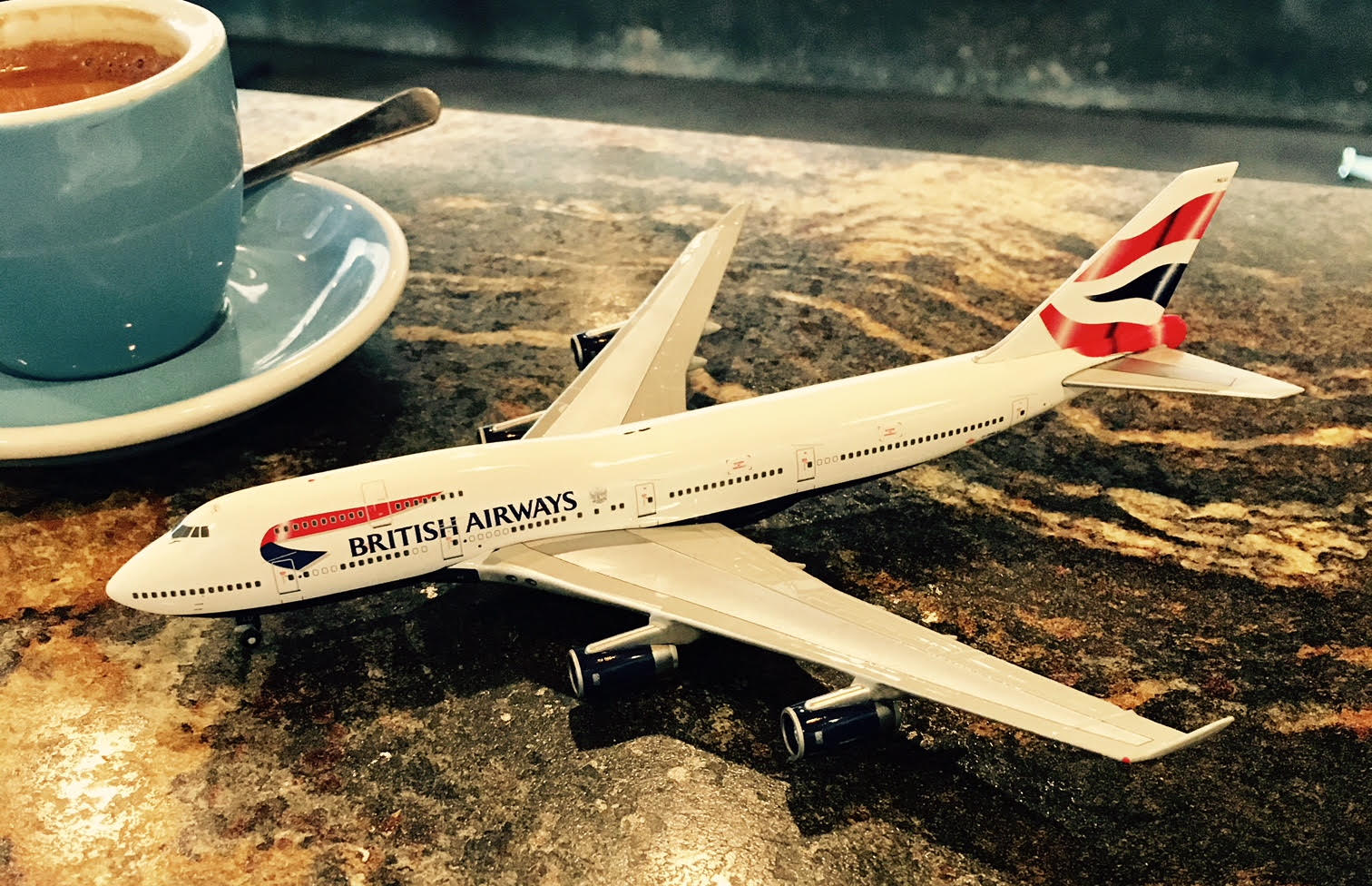 MAM: Favorite coffee?
MO: Traditional 8oz Cappuccino. That first sip is heaven!
MAM: Favorite airport?
MO: This is a tough one! For spotting it would have to be Amsterdam Schipol. Heathrow is a close second! For design, I loved traveling through Stockholm– Arlanda.
MAM: Favorite aircraft?
MO: Definitely the Queen of the Skies, the Boeing 747. It is sad to see them retire!
MAM: When did Euphoria Café open for business?
MO: Our grand opening was July 7, 2009. I can't believe it has already been over 8 years! We did not add the aviation side of things though until August 2017.
MAM: Do you have a theme for your café?
MO: We don't necessarily have a theme per say. Our menu is quite European. We have a traditional way of making espresso drinks on our Florence made La Marzocco, French pastries, paninis, etc.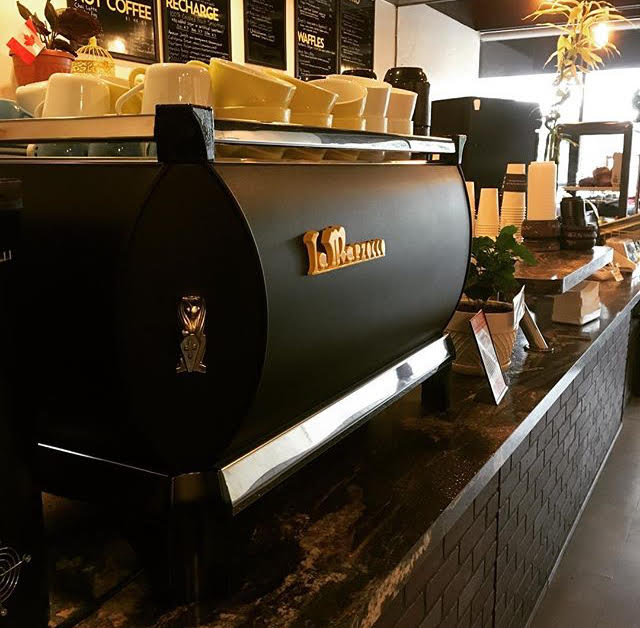 MAM: Does the name "Euphoria Café" have a special meaning?
MO: The definition of "Euphoria" is a feeling or state of intense excitement and happiness. That is what we strive for everyday, to make our customers happy and excited every time they come in. The smile on their faces is priceless.
MAM: What type of models and aviation products do you stock?
MO: We are currently stocking 1:400 scale Gemini Jets and growing our stock of Gemini200. We are always happy to order our customers any model we may not have in stock. We are also about to start adding 1:400 Phoenix models. As our aviation side of the business grows, we will look to add other models and products.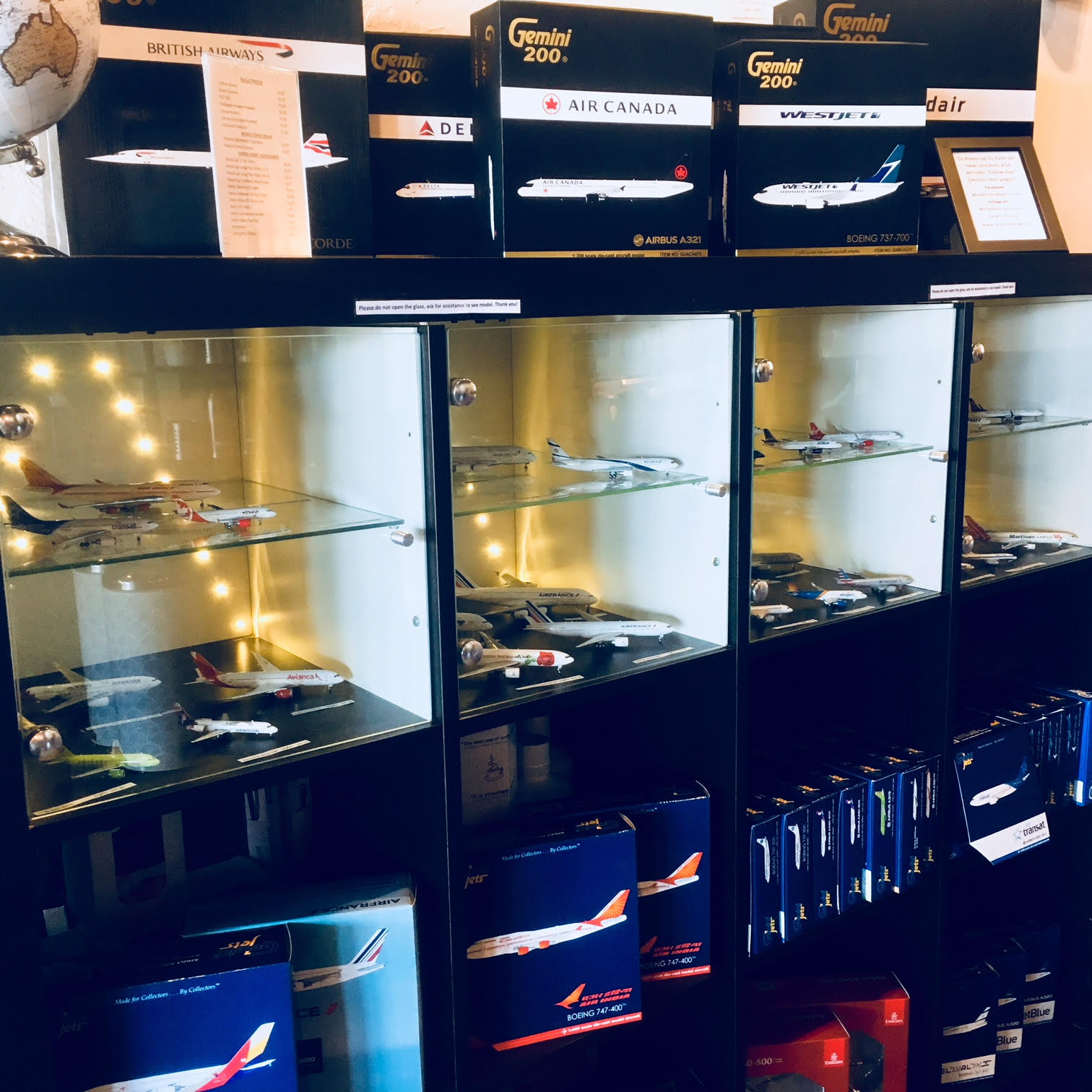 MAM: I find your concept of a coffeeshop and model shop very interesting. What inspired you incorporate the model shop venture into your coffeeshop?
MO: My love for aviation has never stopped. I have always had in the back of my mind that I would love to have an aviation shop. Calgary or even the Prairies Provinces (Western Canada) has no shop to purchase diecast model airplanes. We have a decent sized retail space in our coffee shop. It just clicked, why not add aviation models in that space? What could be better than coffee and planes. I felt it added character to the shop. I got in contact with Gemini Jets, and it took off from there!
MAM: Since you began selling Gemini Jets in your store, have you seen an influx in the number of customers who are aviation enthusiasts? Have you turned any coffee aficionados into aviation fans?
MO: As word spreads that Calgary finally has a place to buy Gemini Jets, we are certainly seeing more and more aviation enthusiasts coming to buy aviation models and a cup of coffee. Our everyday coffee aficionados haven't necessarily started to buy models, but it has created awesome conversations. People talk about their travel experience, or recognize airlines or aircraft they have flown. Our customers love looking at the models as they wait for their drinks to be made. We have even discovered some of our regulars are pilots, flight attendants, and aviation professionals. We have a regular Cathay Pacific pilot that always tells me his experiences. Very cool!
MAM: What type of experience do you hope to provide for customers who visit the café?
MO: We strive to give our customers a great happy experience while giving them something they don't see or receive at other places. I love making people happy! With the aviation side of things, I have been a collector myself for years. I understand it can be an expensive hobby, but my goal is to do things different and to try new things, while keeping our prices low. We offer a unique loyalty program where you receive a free model after 23 model purchases. I am always open to hear what the customer wants. Keeping people happy is the most rewarding part of the business.
MAM: Do you have an airport diorama, or model collection on display inside your store?
MO: I would love to put in an airport diorama someday. However we do have 35-40 Gemini Jets models on display in glass cabinets for everyone to see!
MAM: Do you have a website where other collectors can visit your store?
MO: Our customers can visit www.euphoriacafe.ca to shop online with ease. We ship our Gemini Jets and awesome coffee beans worldwide!
A very big thank you from Model Airliner Magazine to Matthew Osman and Euphoria Cafe for being part of our Retailer Interview Series!
All photos courtesy of Euphoria Cafe.